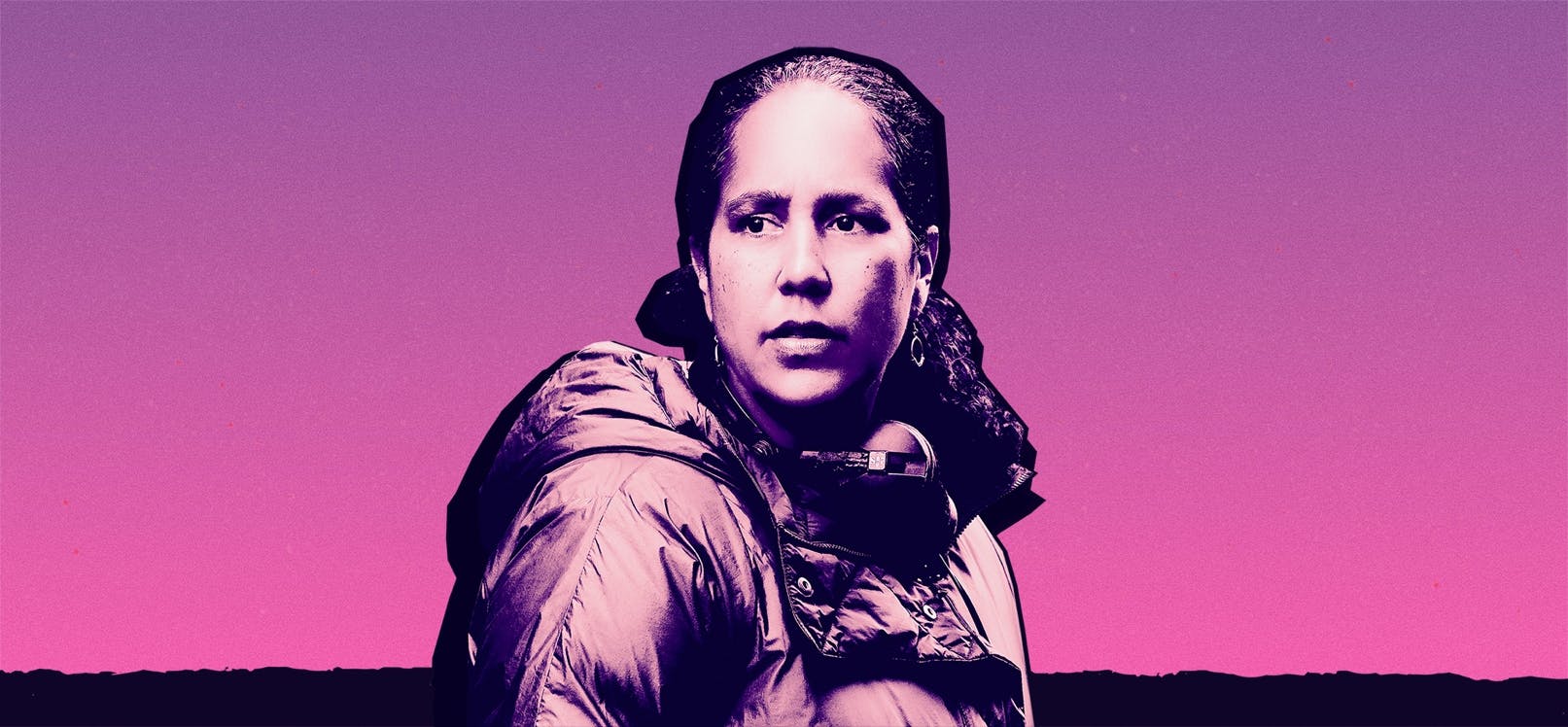 Gina Prince-Bythewood is making strides for representation in front of and behind the camera with the blockbuster of the summer, The Old Guard.
With The Old Guard, Gina Prince-Bythewood is finally getting the opportunity to bring her singular sensibility to the blockbuster action arena. Throughout her two-decade career, the director has crafted thoughtful romances and coming-of-age dramas — from Love & Basketball to The Secret Life of Bees to Beyond the Lights. Until now, though, the glass ceiling in comic-book movies has proven frustratingly durable.
The Old Guard realizes a paradigm shift with regard to representation, and it also redefines what constitutes a major action flick. Based on its first week, Netflix projects that 72 million households will have gotten in on the action during the first 28 days of release. In other words, The Old Guard has officially earned blockbuster status.
Prince-Bythewood gets her due here. She joins a handful of female directors who have recently made headway in the genre, including Patty Jenkins (Wonder Woman), Anna Boden (Captain Marvel), Andrea Berloff (The Kitchen), and Cathy Yan (Birds of Prey). But she distinguishes herself as the first black woman ever to direct a live-action graphic-novel adaptation.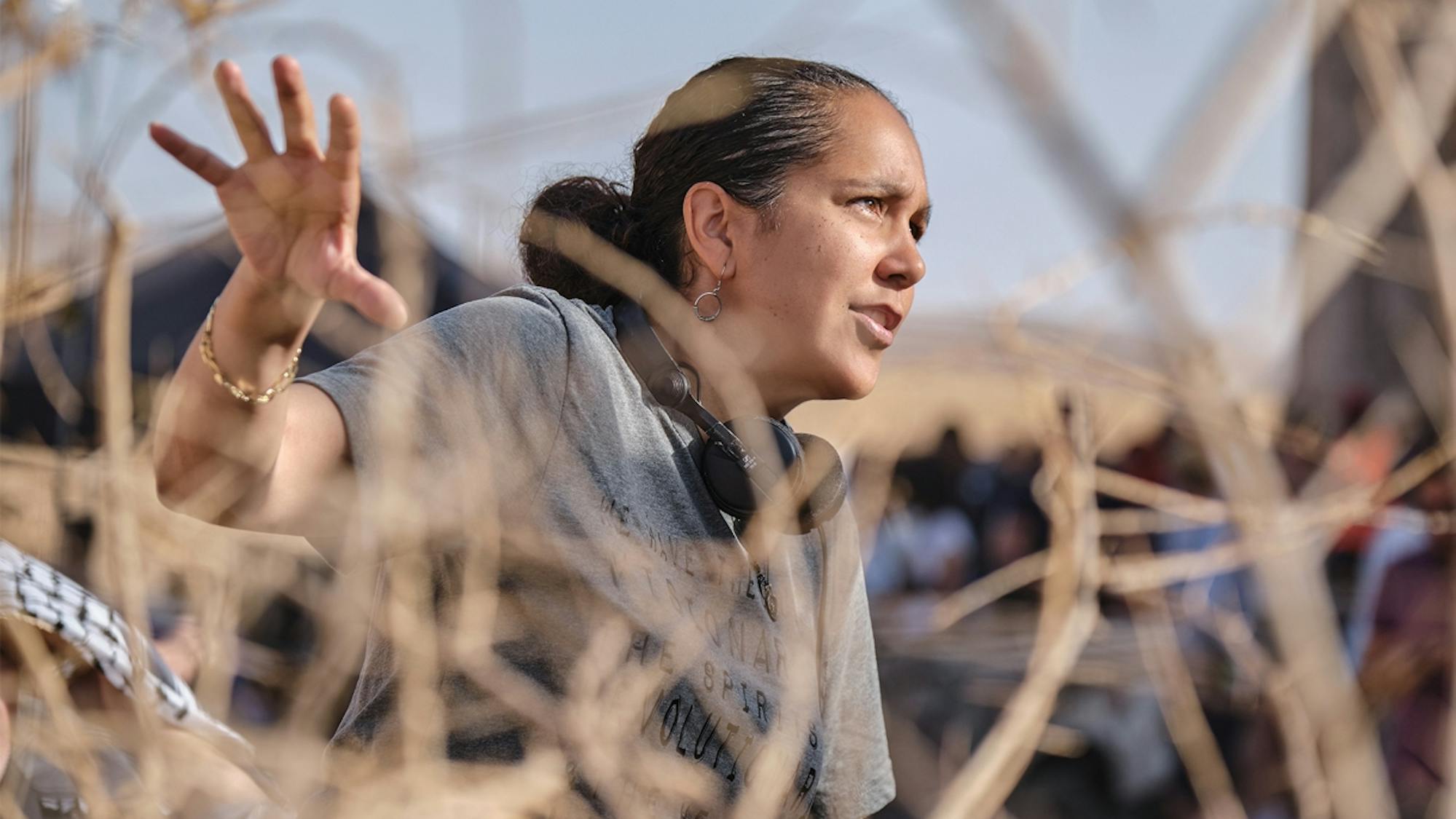 She, alongside fellow female producers Charlize Theron, Dana Goldberg, and Beth Kono, bring on board a dream team of behind-the-scenes talent, with women featured in prominent roles. Sara Bennett serves as visual effects supervisor, Mary Vogt as costume designer, Jille Azis as set decorator, Hayley Williams as special effects supervisor, and Tami Reiker as co-cinematographer. Prince-Bythewood's longtime editor, Terilyn Shropshire, also adds her singular perspective once again.
The team delivers everything you could want from a film in this genre. Meanwhile, Prince-Bythewood's character-driven sensibility shines through to great effect. More than a blow-'em-up, shoot-'em-up thriller, her interpretation revolves around human connection. She crafts a groundbreaking blockbuster with two women, black and white, at its center.
That representative duo is something of a coup. Not since Halle Berry in Catwoman has a black woman occupied such prominent narrative space in this type of movie. Pam Grier and Tamara Dobson fronted blaxploitation films during the 1970s, but the number of black women in the action genre has remained limited since then. (Some notable exceptions include Berry's performances in Catwoman and John Wick: Chapter 3—Parabellum, Vivica A. Fox's role in Kill Bill Volumes 1 and 2, and a few characters in the Marvel Universe.) Instead, black women still have to fight to avoid relegation to racially stereotyped or caricatured roles. Hollywood often confuses inclusion with representation.
Rarely, then, do we see powerful black women onscreen. The Old Guard stands in contrast, achieving true representation. Actress Kiki Layne stars as Nile, a U.S. marine who discovers she is immortal. The part is a drastic evolution, not just for cinematic adaptations of comics, but for Layne as well: Her most prominent role until now was as the soft-spoken but determined Tish in Barry Jenkins's sweeping romance If Beale Street Could Talk.
Layne teams up with co-star Charlize Theron, whose character, Andy, enlists Nile to join her fierce band of warriors. It took a startling and transformative performance in Monster (leading to an Oscar win) to change Hollywood's perception of what roles Theron could handle. That film was also Theron's first producing credit, and it certainly wouldn't be her last. Since then, she's used her production company, Denver and Delilah, to champion female-centered projects, taking a hands-on approach in order to bring the stories she's telling to life.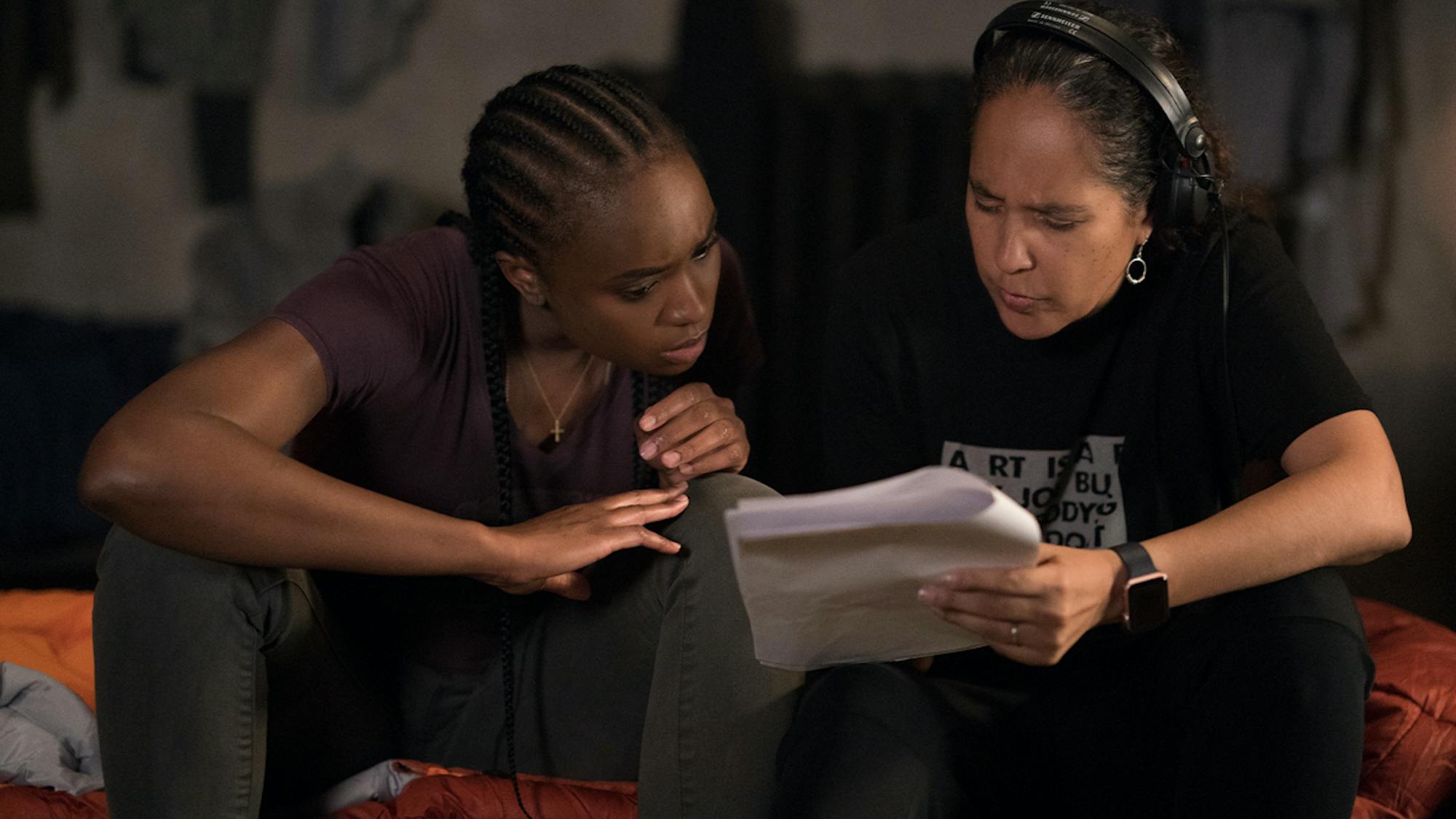 With starring turns in Atomic Blonde and Mad Max: Fury Road under her belt, Theron has become the archetypal action heroine. Watching her, the template is clear — though more treacherous — for Layne. Unlike other onscreen partnerships between white and black women, Nile isn't the best friend or the narrative cog uplifting a white woman. She demands autonomy. Fierce and loyal, yet morally clear-eyed, on several occasions she defies Andy.
Complex portrayals extend beyond these two characters, too. While some comic-inspired blockbusters have hinted at L.G.B.T.Q.+ characters, The Old Guard prominently features them: Joe (Marwan Kenzari) and Nicky (Luca Marinelli) are in a loving relationship, neither effeminate comic fops nor "sissy" stereotypes. A mixed-race couple, they emit easeful power. After being captured, thrown in an armored van, and tormented by guards over their affection for each other, the pair triumphantly turns the tables. The baddies open the van door to find Joe and Nicky smiling, while the bruised, unconscious bodies of the guards who once mocked them lay strewn about. The shot is played for laughs, but it's not punching down. Instead, the scene serves as a visual broadside against toxic masculinity, something that's rarely articulated in similar contexts without a heavy hand.
It doesn't matter how much money you have, how many toys you have. You have to tell a good story.
With The Old Guard, Prince-Bythewood reinvents this genre beyond the glorification of violence. She intimately reformulates the blockbuster from the big screen to the Netflix screen. And she delivers a major action flick to a diverse audience that wants to see itself reflected onscreen.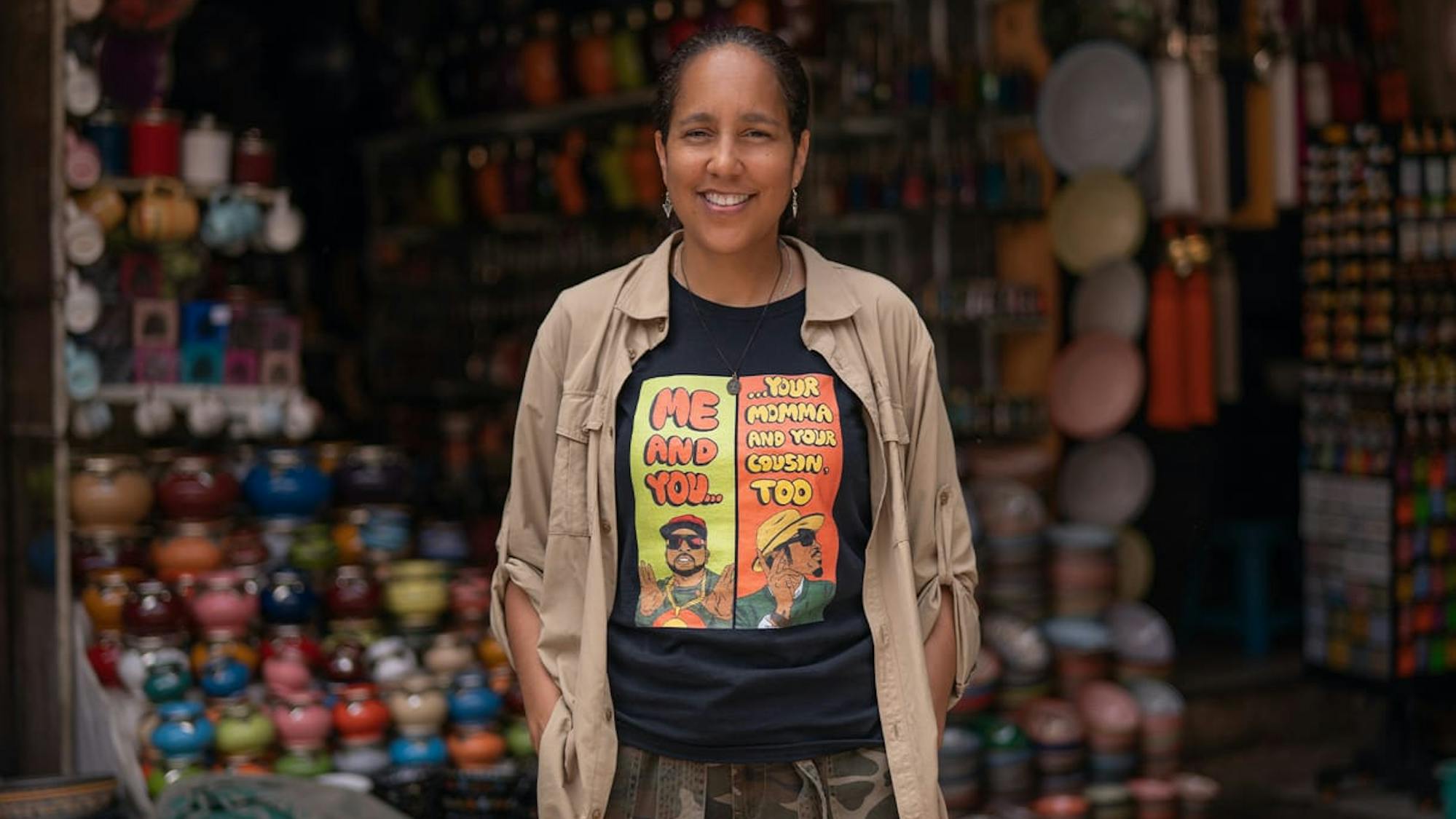 Kris Tapley spoke to Prince-Bythewood about the film, and about her craft, for his podcast The Call Sheet.
Kris Tapley: How did The Old Guard initially find its way to you? Were you familiar with Greg Rucka's graphic novel before you read the screenplay?
Gina Prince-Bythewood: It came to me as a script. I hadn't been familiar with the graphic novel, but I was familiar with Greg's work, and I fell in love with his female characters. They just hit differently. [Production company] Skydance wanted a female director for The Old Guard, and what's exciting to me is that what got me in the room was Love & Basketball and Beyond the Lights. They loved those films, loved the characters and the depth that I brought to those characters. They wanted that for The Old Guard. Given the struggles that women have in even getting in the room, the fact that those two smaller films got me into the room really gave me confidence.
When you say that Greg's female characters hit differently, what do you mean?
GPB: They're not hypersexualized. They're complicated. Their fight is just innate. It's not as if something dramatic happened in their past and forced them to find their strengths and suddenly become warriors. They were just born with that. Honestly, that is something that I grew up with being an athlete. Those are the women I grew up around. But you don't often get to see that type of woman in film.
In what ways did having Charlize Theron at the center of this ensemble affect how The Old Guard took shape?
GPB: I wanted to have dope actors in every role. But knowing that, I also wanted the stunts and the action to feel grounded and real. I needed the actual actors to be doing that. Charlize is a very good actor, and I knew that I could trust that she would put in the work to do the action, because she's done it before, obviously, with Mad Max: Fury Road. When we started going after the other actors, I needed people who could go toe to toe with her. It was exciting to have Matthias Schoenaerts, who does not do films like this. Marwan Kenzari was willing to read for this after he had just done this $1 billion movie with Aladdin. He wanted to play Joe. Chiwetel Ejiofor — it's one thing to watch him work up on the screen, but to be a couple of feet away and see it? He is truly a genius. It was exciting to me as a director to have such good actors in every role. It made me step up. And I haven't even touched on Kiki.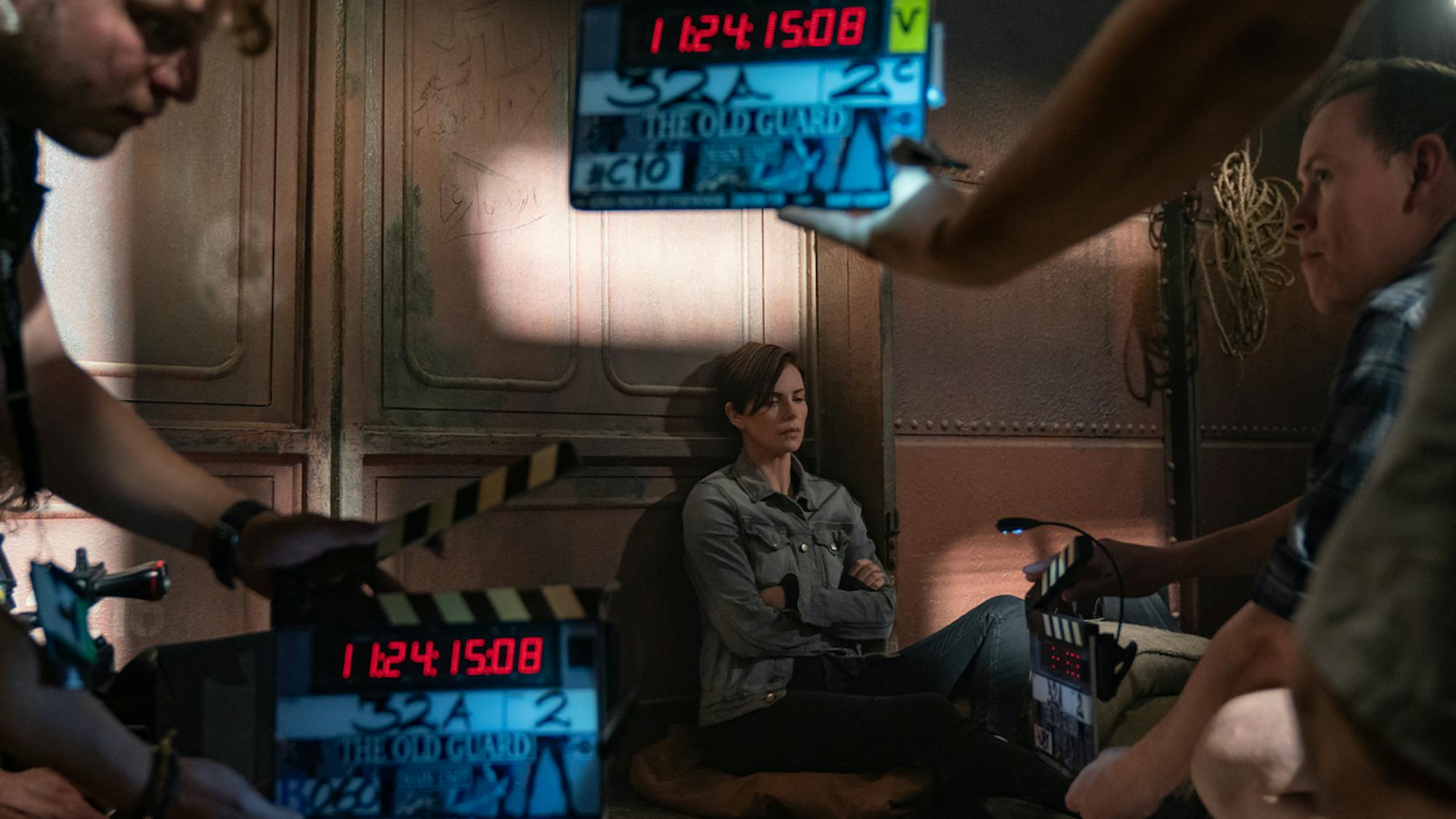 Kiki Layne is amazing in the film, no question. You have such an eye for talent. You discovered Sanaa Lathan in Love & Basketball and cast Gugu Mbatha-Raw early in her career in Beyond the Lights.
GPB: Those are three actresses who all went to school. I loved that they have that craft to fall back on. They made it their life's work to learn. It's a really good thing as a director to know that your collaborator has that work ethic. I need you to have the courage to go there — whether it be in a big action scene or a love scene or a very emotional scene. You won't hold back. I feel like my job as a director is to create a space where you feel safe enough to give me everything. And then I need you to have the courage to do that.
The Old Guard is your biggest-scale film to date. How did you personally prepare to tackle that sort of challenge?
GPB: I got to talk to Rian Johnson before I started. Visiting him on the set of The Last Jedi, I had asked him, "How do you not get overwhelmed by the bigness of this? How do you literally not just sink under the pressure?" He said that no matter how much money you have, you have to start by telling a story first. That was constantly in a loop in my head when stuff got really big for me. Because at the end of the day, it doesn't matter how much money you have, how many toys you have. You have to tell a good story. And I felt like, O.K., I have done that in the past. Let me focus on that. The extra money gives you more time and more toys, but I want to keep doing the same personal thing that I do.
Great action requires great editing, and your relationship with your editor, Terilyn Shropshire, goes back to Love & Basketball.
GPB: Yeah. I mean, it's everything. Spike [Lee] suggested her. She had a very slim résumé at that point, but we had a great meeting. Then she sent me a five-page letter about why she wanted to do the film, why it was important to her, what the film meant to her. That level of passion . . . I realized, I want that next to me. And I've never regretted it, ever. We have such great arguments, and it's never about ego; it is always about what is best for the movie. I cannot imagine doing a film without Terilyn. I think she makes me better.I knew she could do it, but it's the same thing as the way that Hollywood looks at female directors: You haven't done it, so we can't give you the gig. But how do you get the gig if you've never done it? It's the same thing with female editors and black female editors. You are limited by Hollywood, and it takes me getting this job, Ava [DuVernay] getting a job, to be able to pull up our collaborators who have gotten us to this point.
You've set this franchise up for a sequel. Are you ready to return for a second installment?
GPB: Well, it's interesting. Greg Rucka, his graphic novel, it's a trilogy. The second one came out a couple of weeks ago, so I know where the story is going, which is pretty great. It's up to the audience if they're interested, if they want to see more. There's certainly more story to tell.