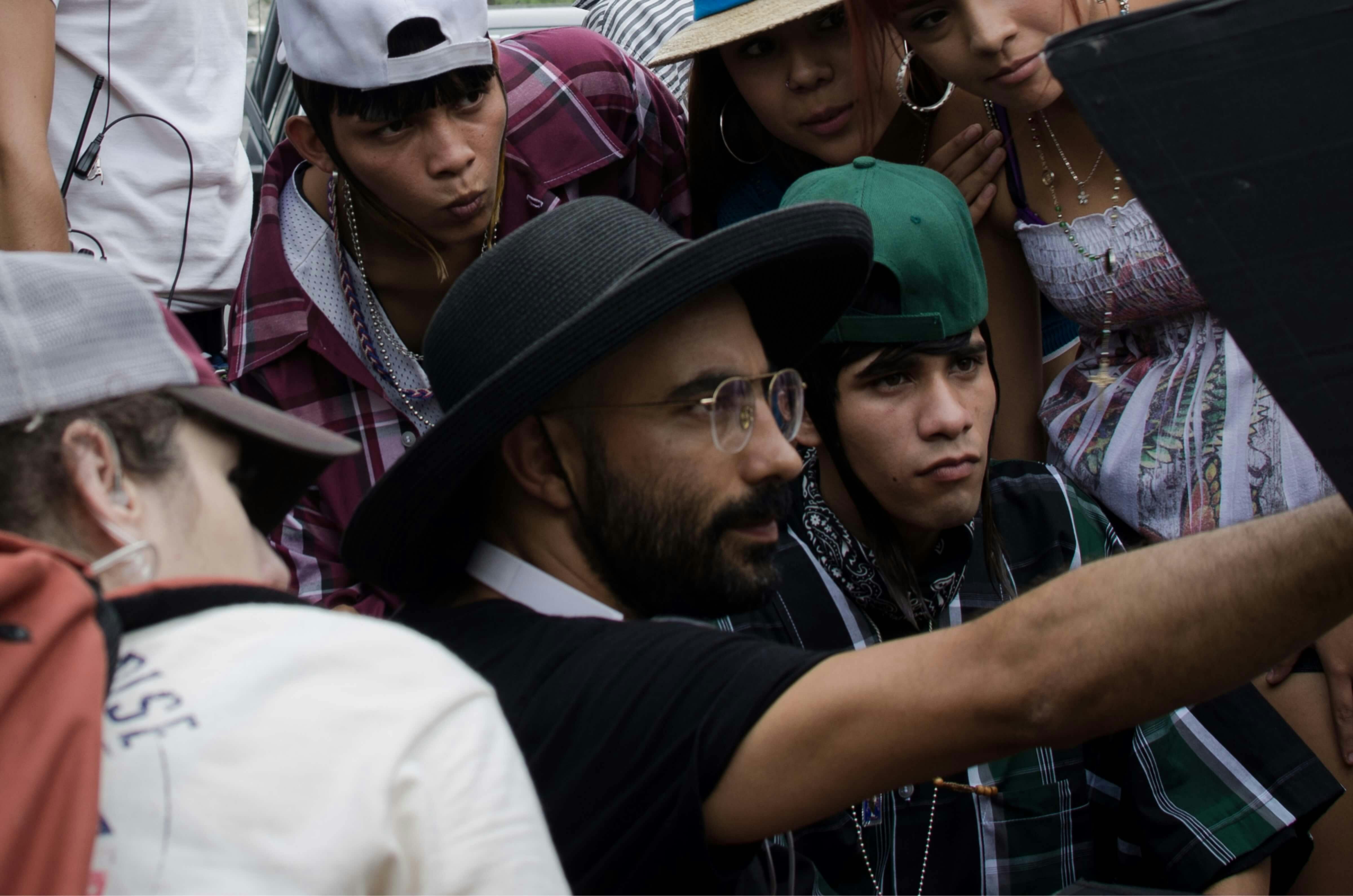 Filmmaker Fernando Frías de la Parra shares what Ya no estoy aquí means to him.
In the northern Mexican city of Monterrey, 17-year-old Ulises (Juan Daniel Garcia Treviño) and his motley gang, Los Terkos, fill their hours dancing to cumbia music — until cartel violence forces Ulises to flee for his life. It's the early 2010s, and he lands in Queens, New York, where he finds that neither he nor the cumbia-centered street culture upon which he's built his identity have a home.
Ulises is the protagonist of Fernando Frías de la Parra's dramaYa no estoy aquí (I'm No Longer Here). The film has earned Mexico's Ariel Award for Best Picture, as well as the full-throated support of directors Guillermo del Toro and Alfonso Cuarón — and it's only Frías's second feature.Here, the filmmaker shares how he came to make Ya no estoy aquí, and what he hopes audiences will see in Ulises's quietly momentous story.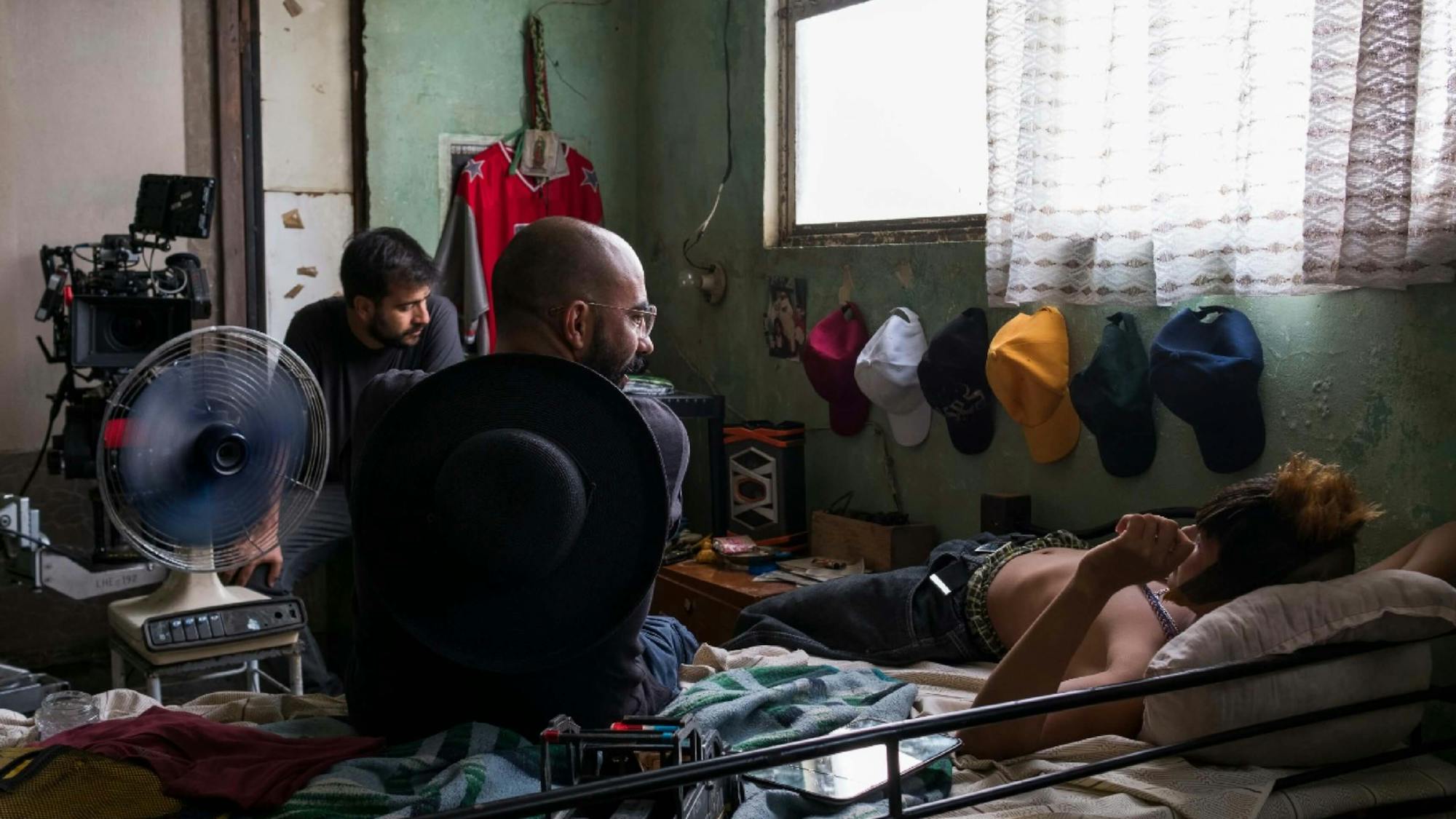 Photo by Carlos Cruz Suazo
Fernando Frías de la Parra: Ya no estoy aquí started in my head as many different projects, but little by little they just became one. The beginning was the music. I had a CD my friend Emilio had brought to me from Monterrey around 2005, a bootleg CD filled with cumbia songs. I loved them. There was something very special that just caught my attention.
Cumbia comes from the time of slavery in Colombia. It started with the way that people who were enslaved danced these little steps because their feet were tied together. In Mexico, starting from the 1960s and 70s ever since, there have been block parties celebrating this tropical rhythm that comes from the south, from Colombia.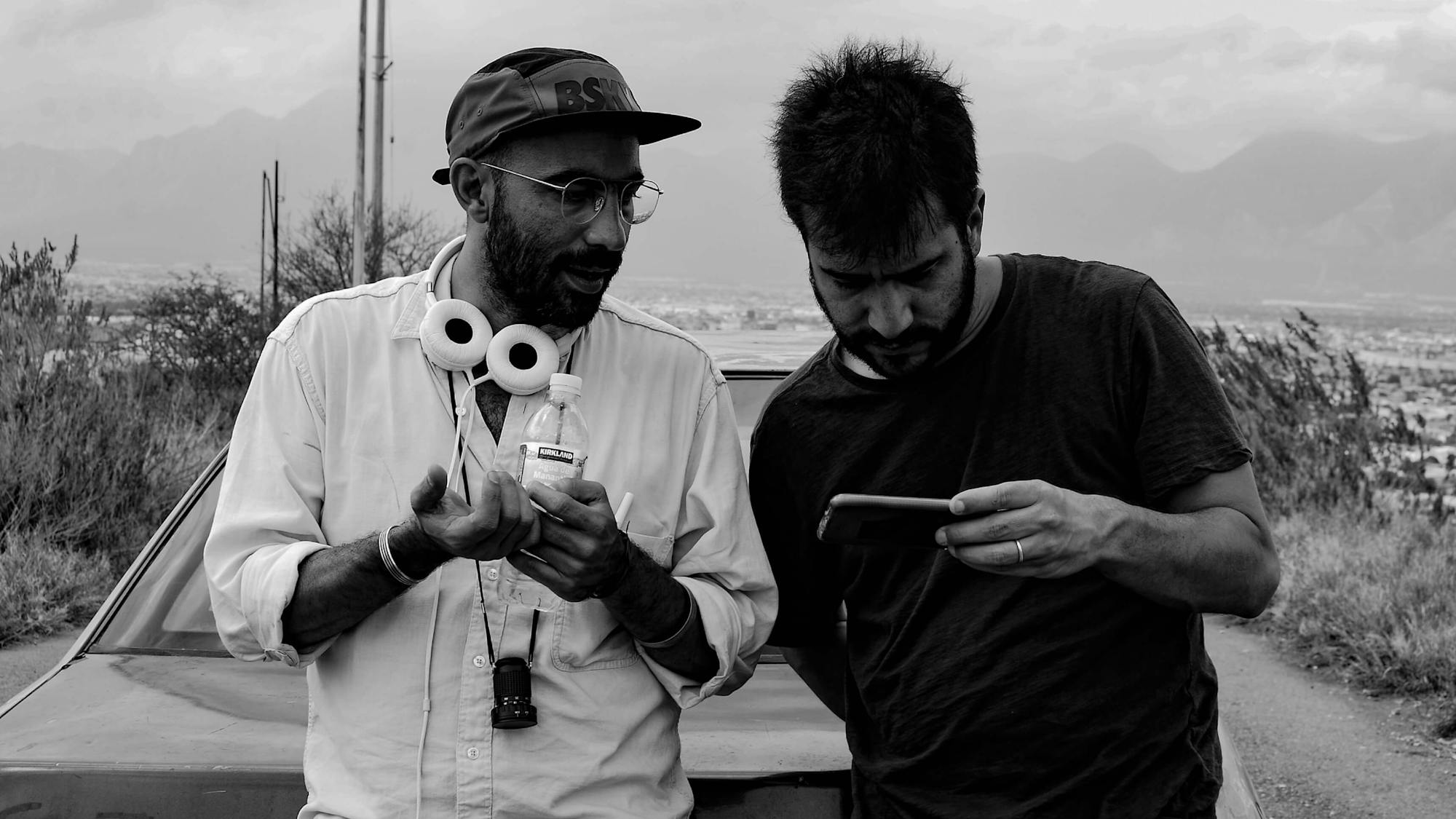 The music came to Monterrey with the outside labor and artists that came in — Monterrey was an industrial city, the first industrial city in Latin America. Celso Piña, a great musician for Monterrey, adapted cumbia and took it to another level in the 1970s. Generation after generation of people in Monterrey adapted it and there became this culture around it. Cumbia became the sound of the people.
I started to research Monterrey's cumbia and I saw this culture almost disappearing because the kids were being recruited by cartels. I decided to do some workshops around the part of Monterrey where cumbia is especially popular. I remember one kid who was my student asked me how old I was. I told him my age, and he said he would never make it to my age because he'd rather live one year experiencing the pleasures of life than live a whole life in poverty. It really shocked me. It made me think about this assumption that there is no future. It made me think of how many generations have experienced this stigma and lack of opportunity.
Monterrey is a land of contrast, not only in the weather and geography but also in the people and the distribution of wealth. Society and family have left these kids waiting or abandoned, so they find identification — a basic need of human beings — by gathering into gangs. When you're listening to cumbia music and dancing and showing yourself, it's like showing a reinvention, a new persona that you created. You change your name; your last name is now the name of your street or the name of your gang. And when the announcer at a dance party says your new name, it's confirming this chosen new identity. This is fundamental for the film and fundamental for understanding the culture.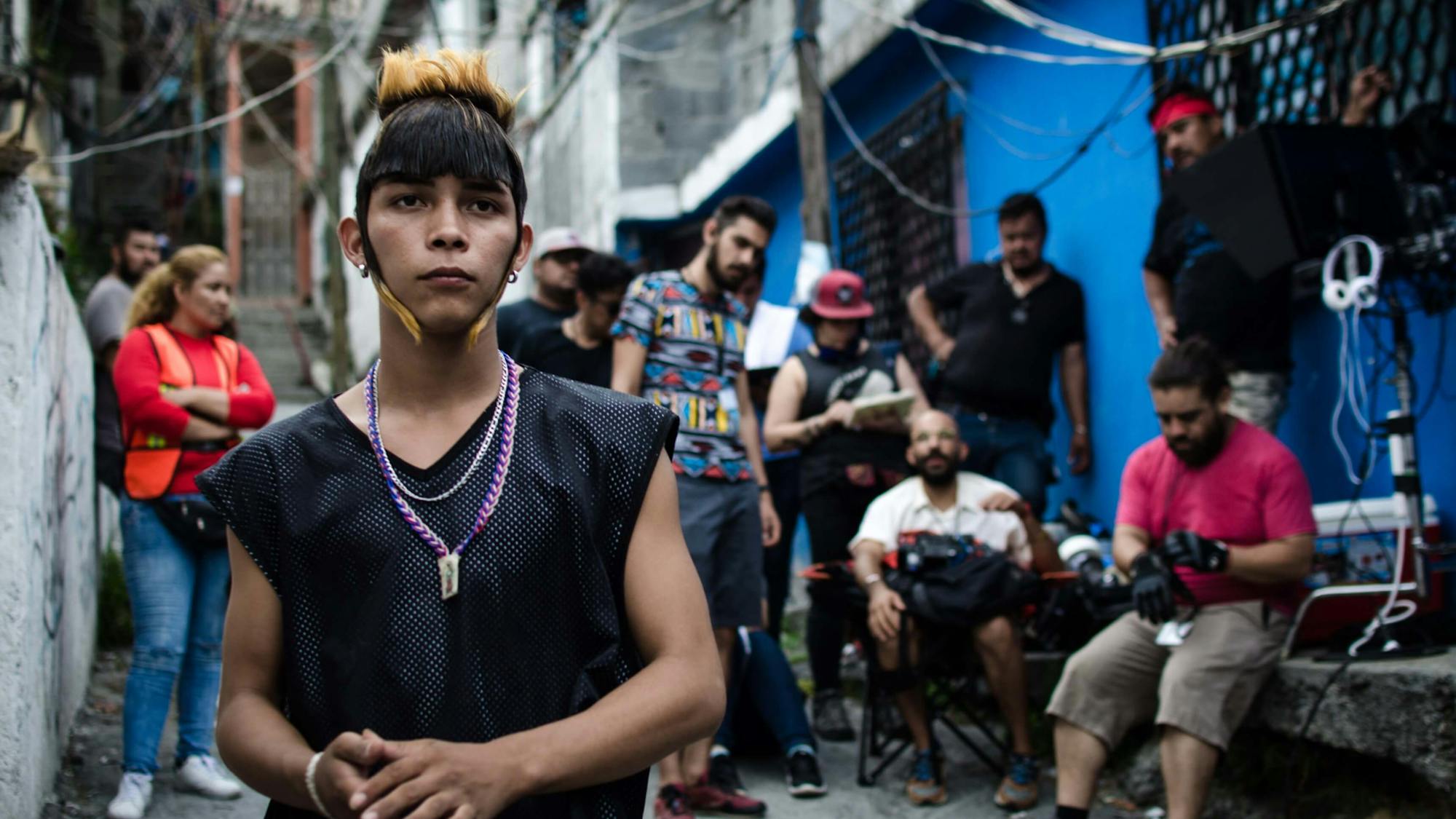 For me, Ya no estoy aquí really represents the lack of social mobility, but it also comes as a response to how I saw certain narratives coming out of Mexico and Latin America in general. I felt that there was a glorification of violence, or that we were contributing to this morbid way of looking at things. It is very important to me to consider the people whom we are talking about. The film shows the reality not by showing the shocking violence and the tragic events, but instead by showing the impact they have on the characters.
I wanted to look through empathy and to connect with the universal values of being a kid. Kids go through the same things. The same things are important and yet they can look so different. If we only focus on the differences, everything is going to feel like an aggression to who we are. It's all about how you look. There is a way of looking that celebrates this culture.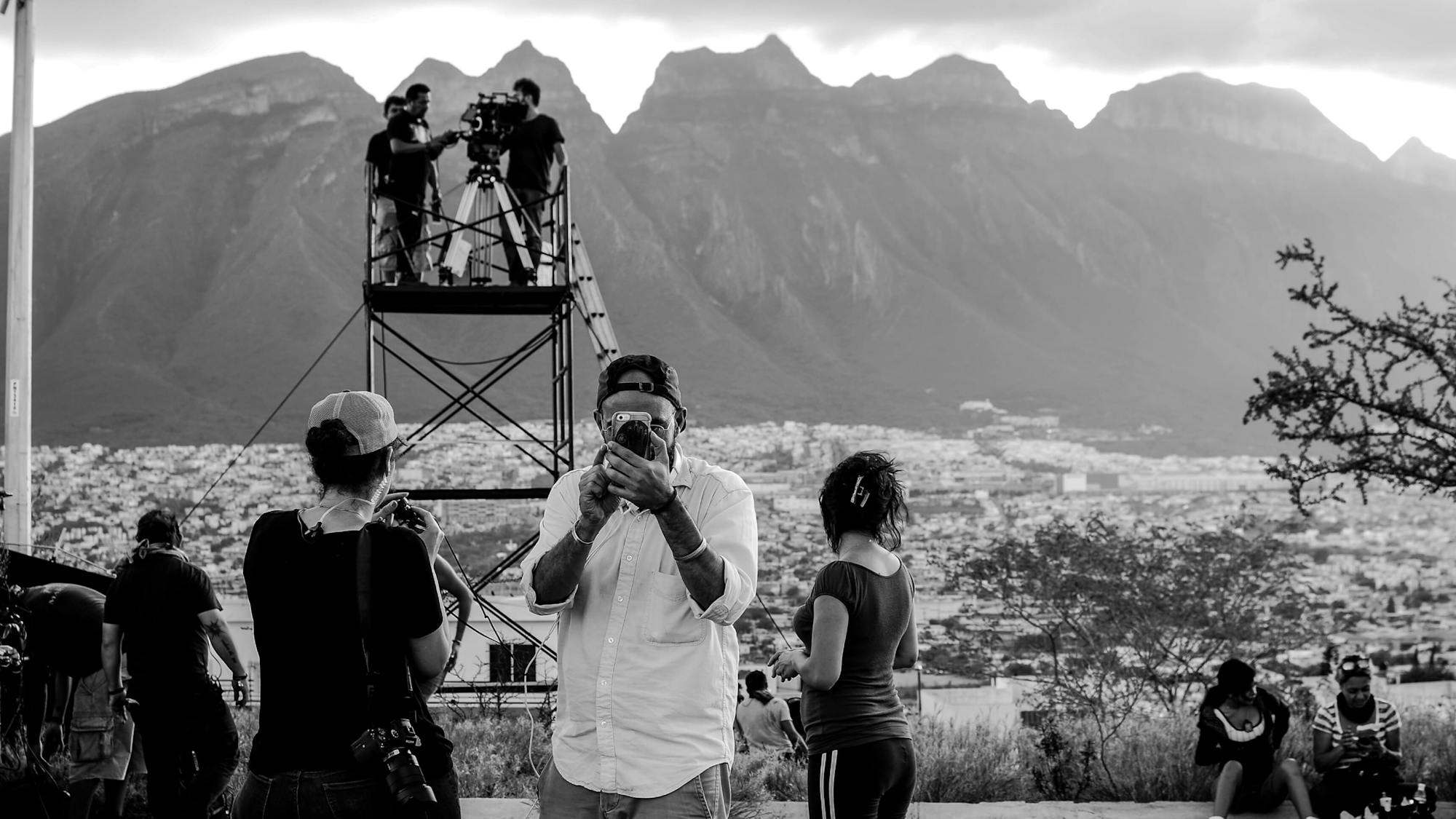 When I was thinking about this story, I was asking myself how I could look in the way that I wanted to look. That's why the character Ulises is displaced. By having the character live in New York and start a new life and look back to Monterrey, these flashbacks allow for a romanticized view of the past. I wanted people to be able to connect with Ulises through his journey, but also to connect with that part of their lives, with that nostalgia for being a teenager.
I wanted the audience to connect through empathy with Ulises. I wanted to challenge the stereotype of these kids that is being reinforced by mass media and by a political rhetoric of hate and division. And I wanted the film to use Ulises as a concrete example of what we are doing with our youth, what we are doing with these people who don't have opportunities. What's the cost of leaving behind what defines you and what you love the most? Ulises comes back to Monterrey and there is no place for him anymore.