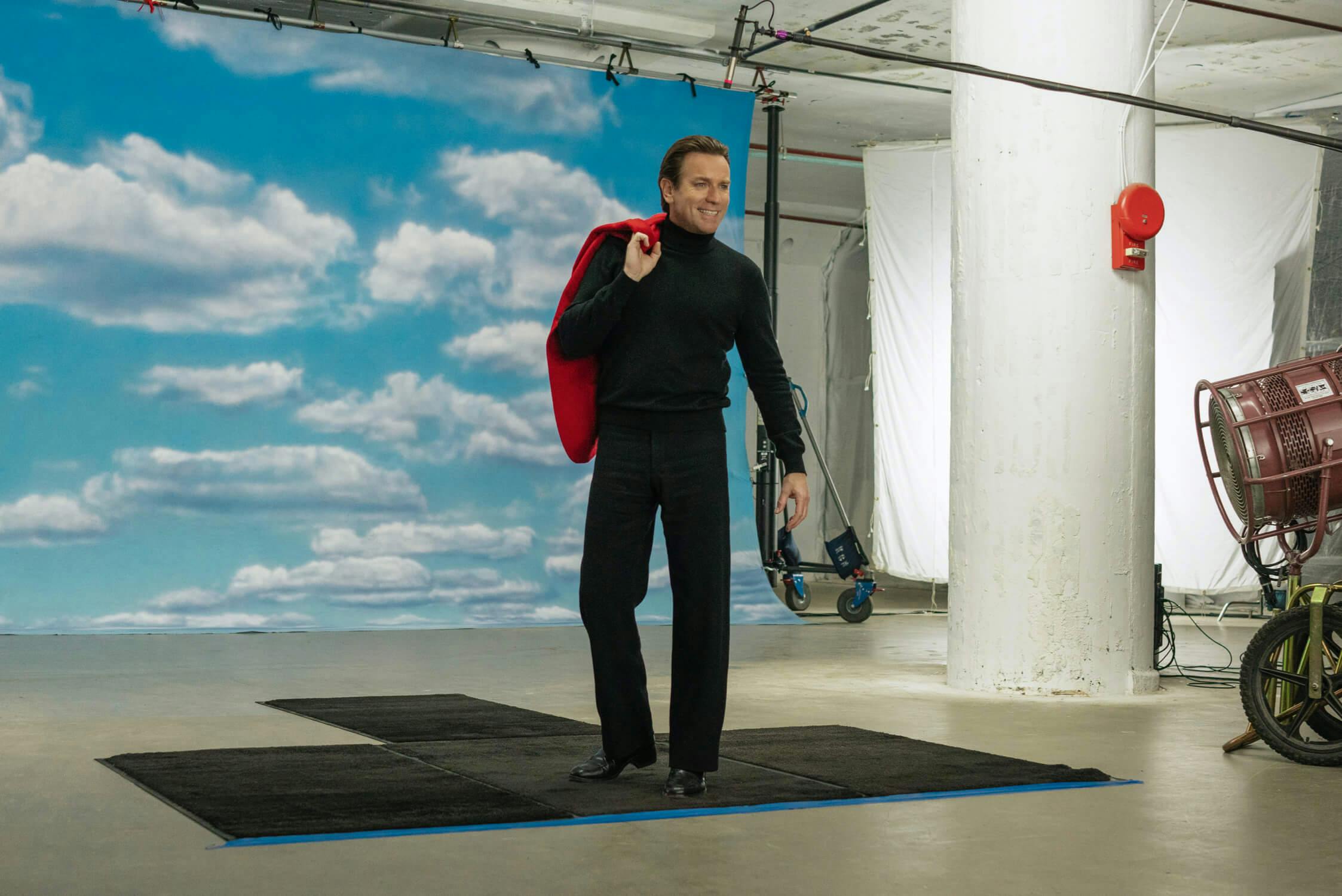 Ewan McGregor proves he has no limit with his latest role as title character in Daniel Minahan's Halston.
Even for someone as gifted as Ewan McGregor, the title role in the limited series Halston represented a serious artistic challenge. Based on the biography Simply Halston by Steven Gaines, the new series from creator and director Daniel Minahan (American Crime Story) charts the rise of the single-monikered genius who put his imprimatur on 1970s and early 1980s fashion. Beginning his career as a milliner in the Midwest, Halston moved to New York and quickly became the darling of the city's in-crowd, forming an especially close-knit bond with Liza Minnelli. But as his fame soared, Halston found himself struggling to keep up with the demands of a burgeoning retail empire while partying nightly at Studio 54.
McGregor, of course, knows something about life as a cultural icon; for anyone coming of age in the 1990s, the Scottish actor was the face of a generation. He burst onto the scene with an unforgettable turn in 1994's thriller Shallow Grave, but it was his subsequent collaboration with director Danny Boyle — 1996'sTrainspotting — that cemented McGregor, with his buzz-cut and manic, rebellious energy, as the physical embodiment of the charming bad boy.
In the years since, McGregor has proven there's virtually no limit to his range. Edge-of-your-seat drama? See Black Hawk Down and The Impossible. Serious arthouse fare? There's Velvet Goldmine and Salmon Fishing in the Yemen. Musicals? God, yes. This man can sing, and he's proven it in films including Moulin Rouge!, Down with Love, and 2017's live-action Beauty and the Beast. He even channeled Sir Alec Guinness as Jedi Master Obi-Wan Kenobi for George Lucas's mega-blockbuster Star Wars prequels — and will reprise the role for a TV series due out next year.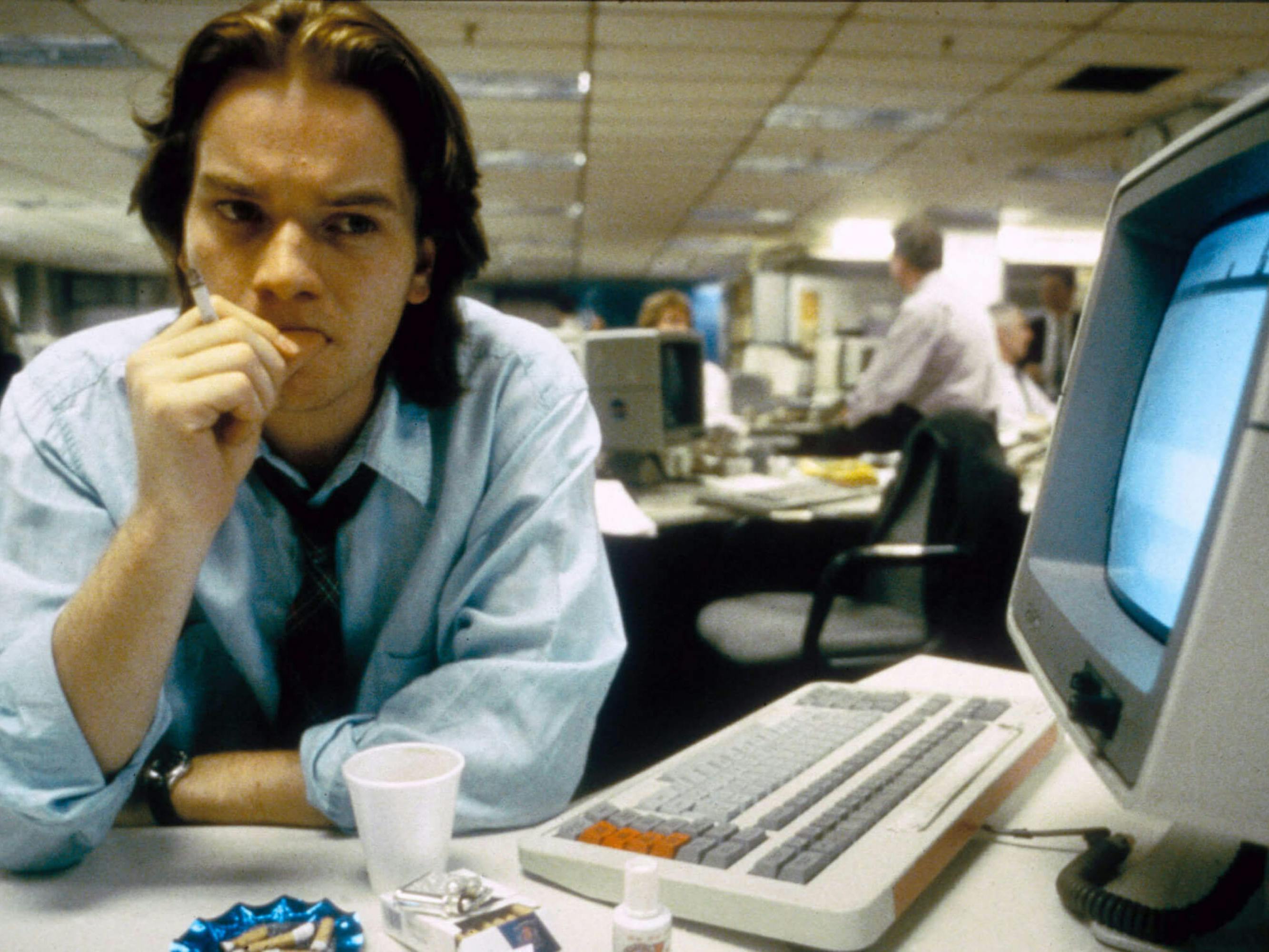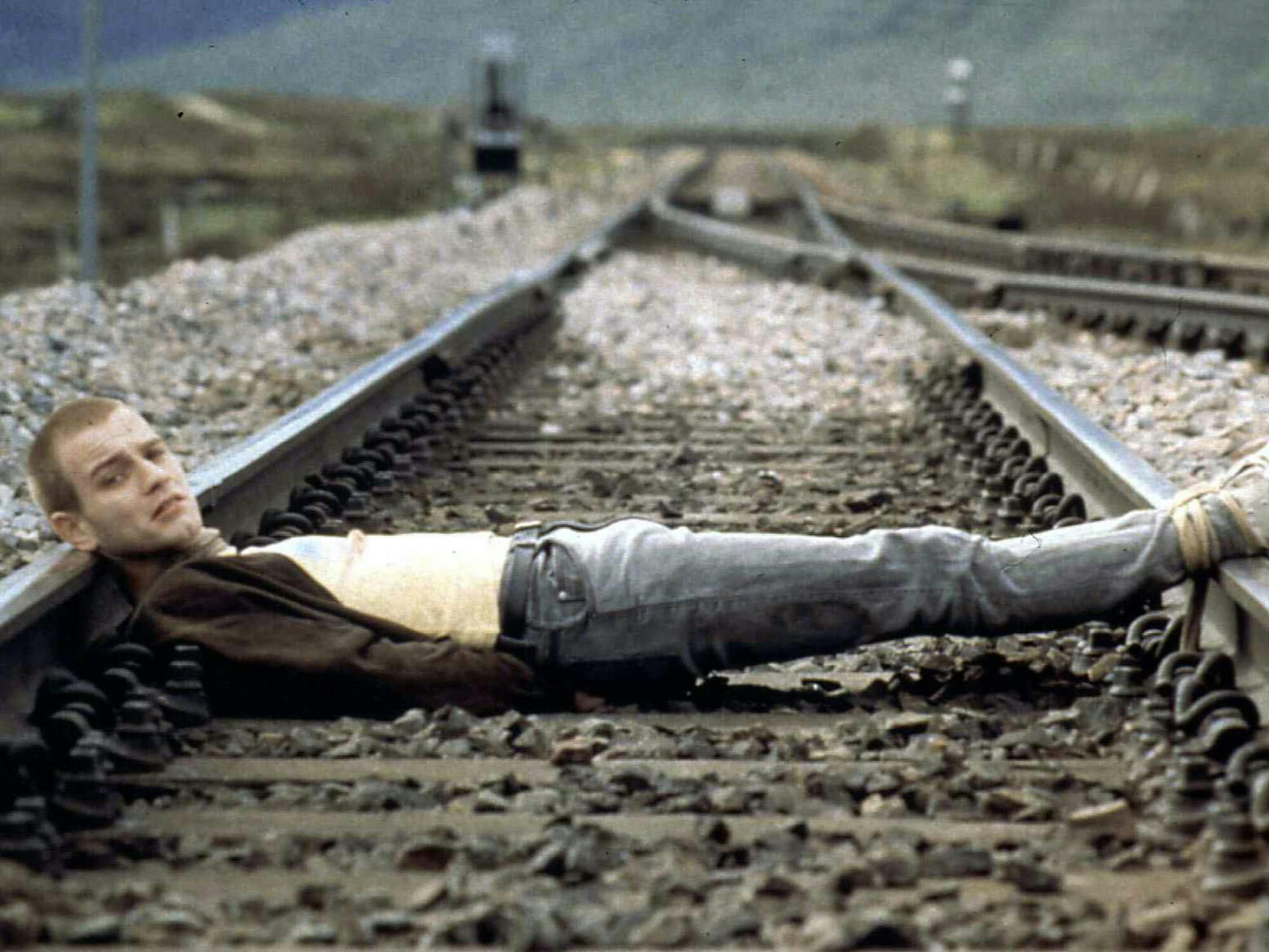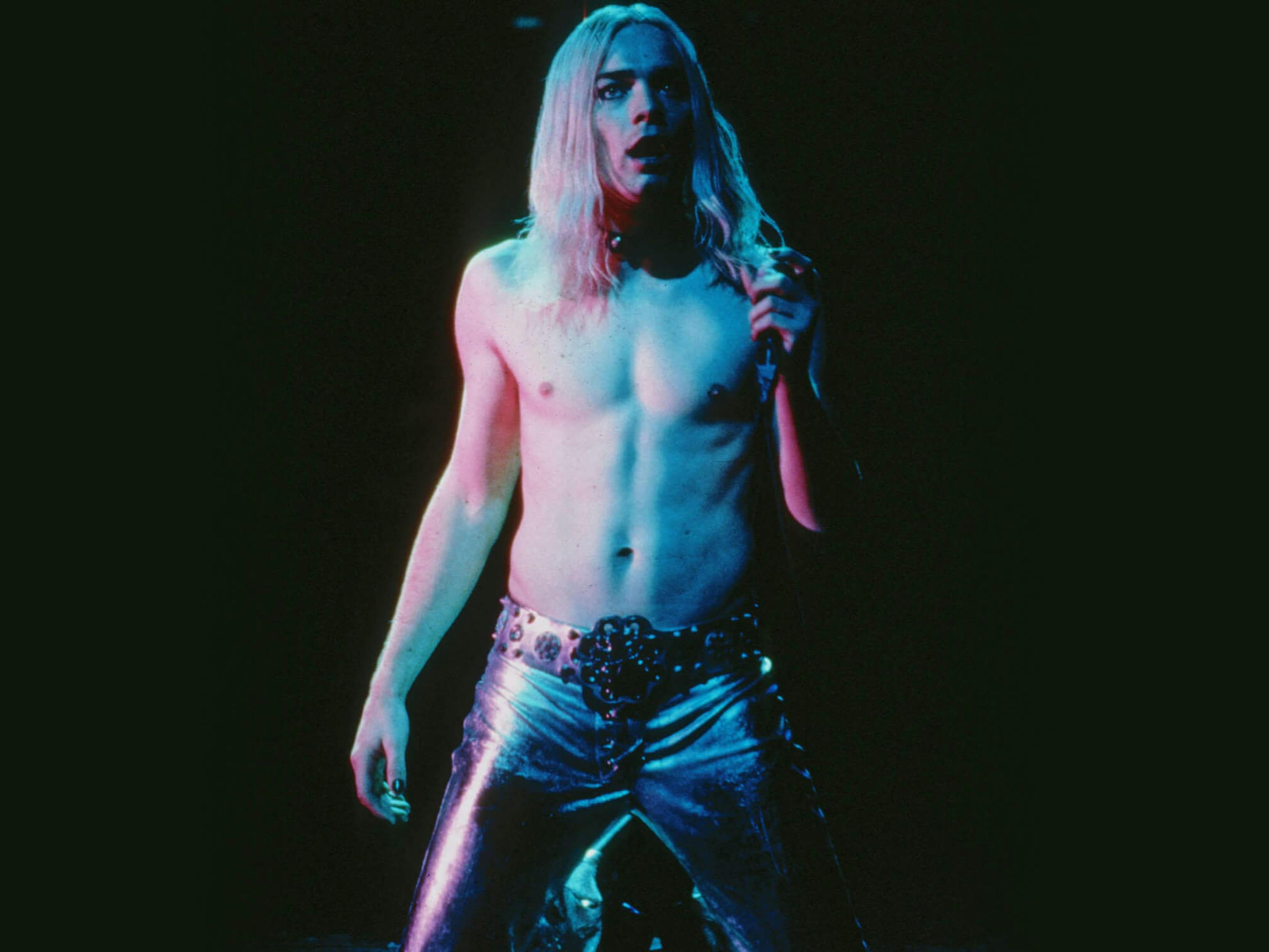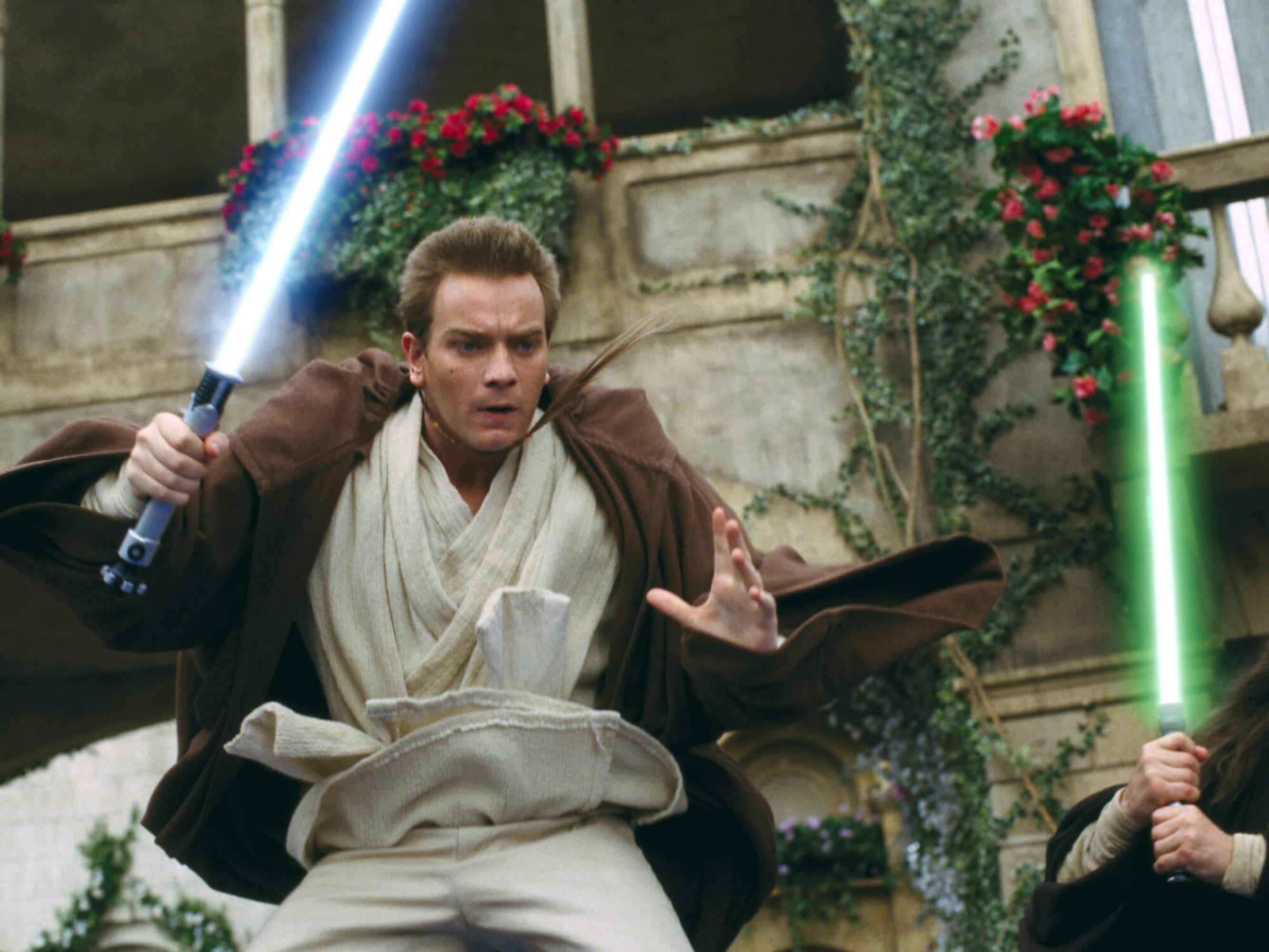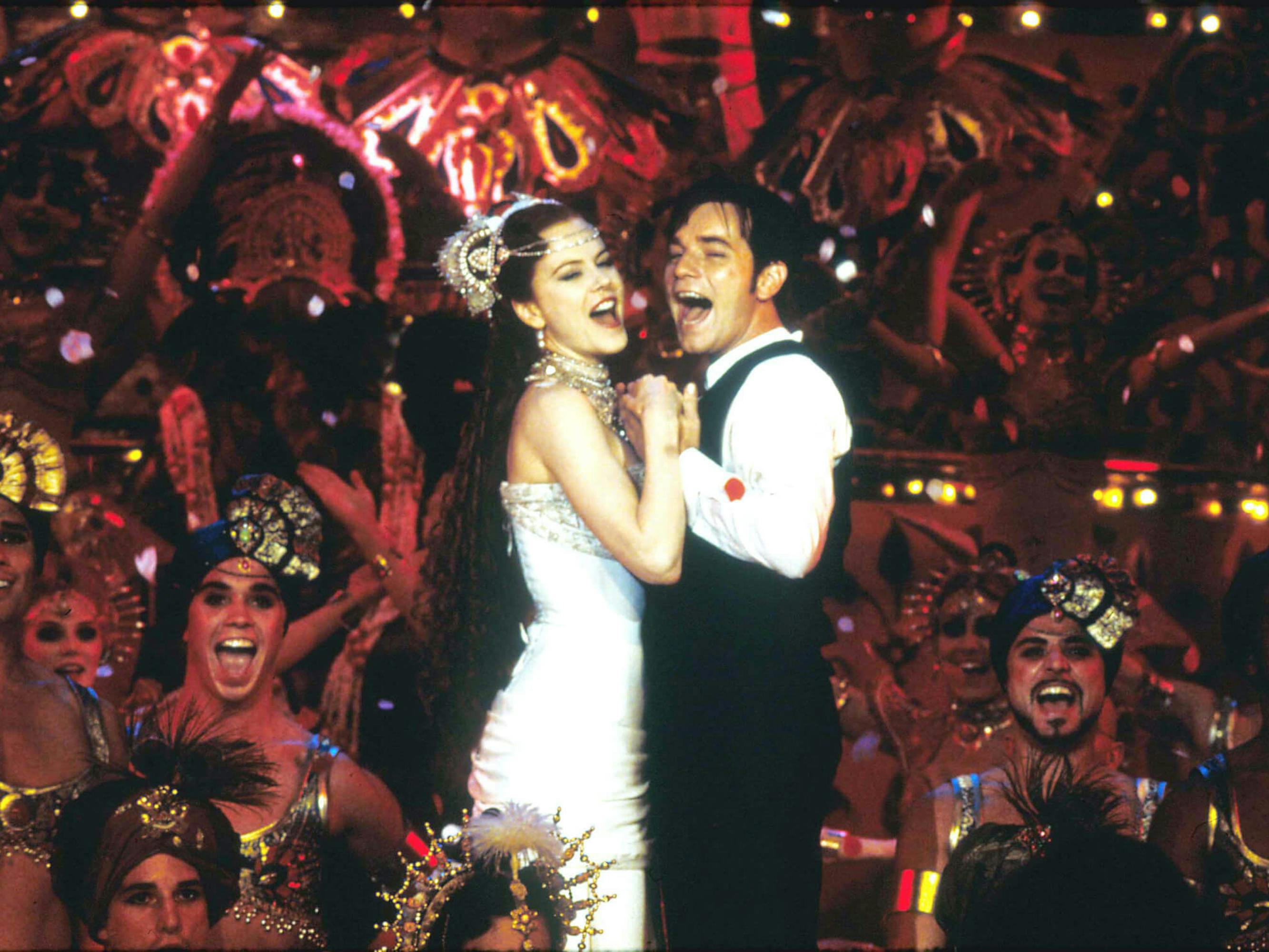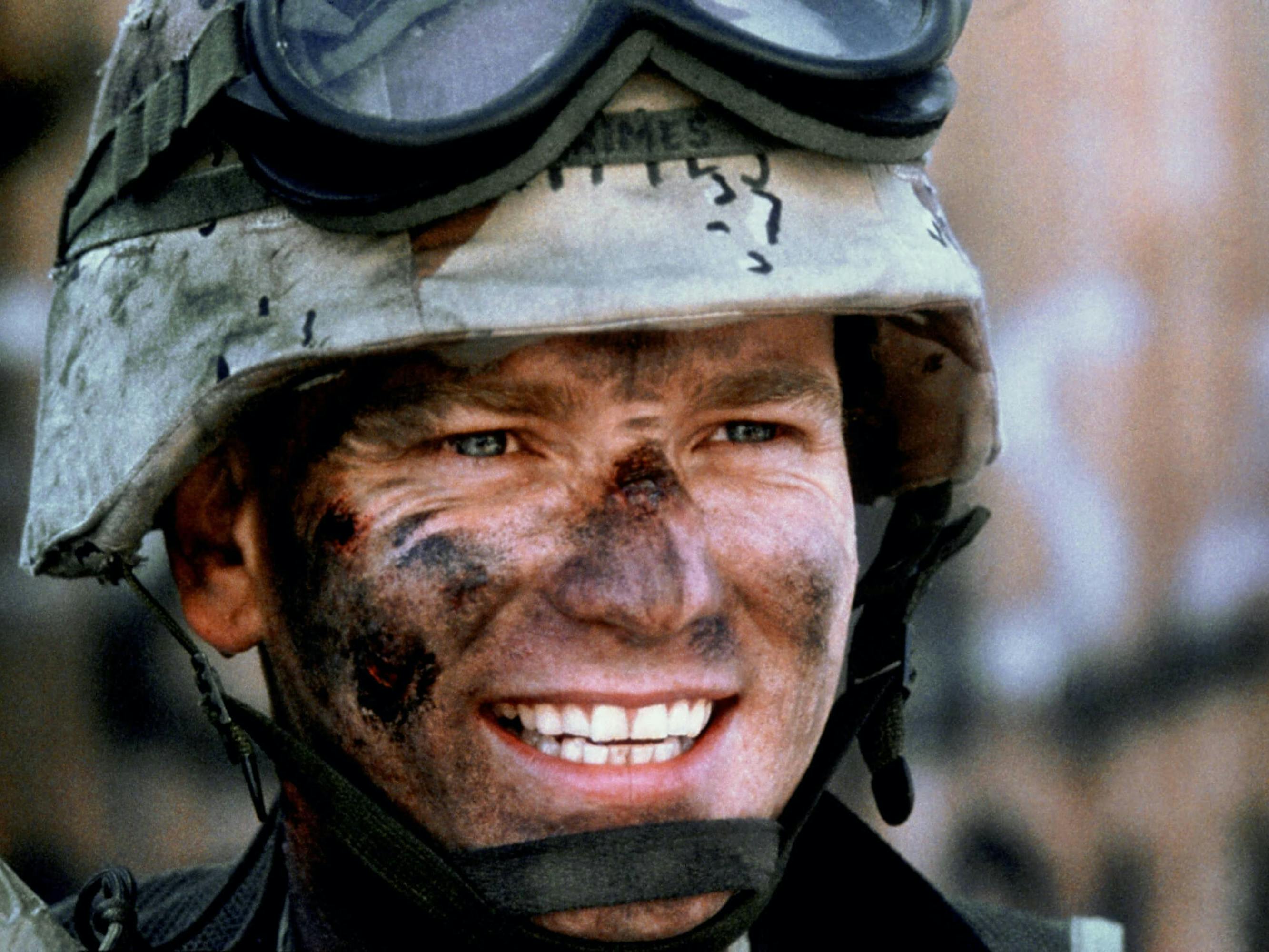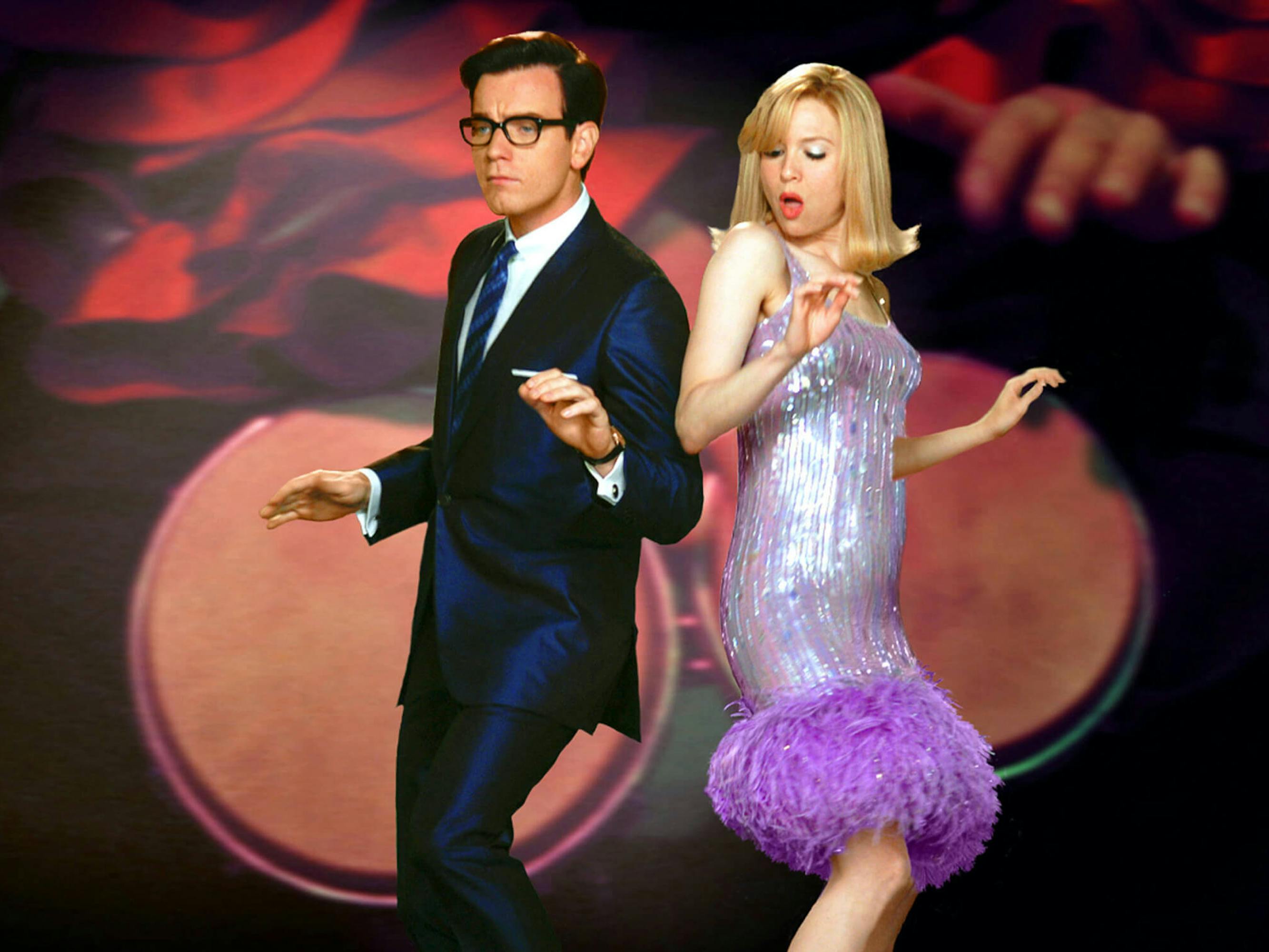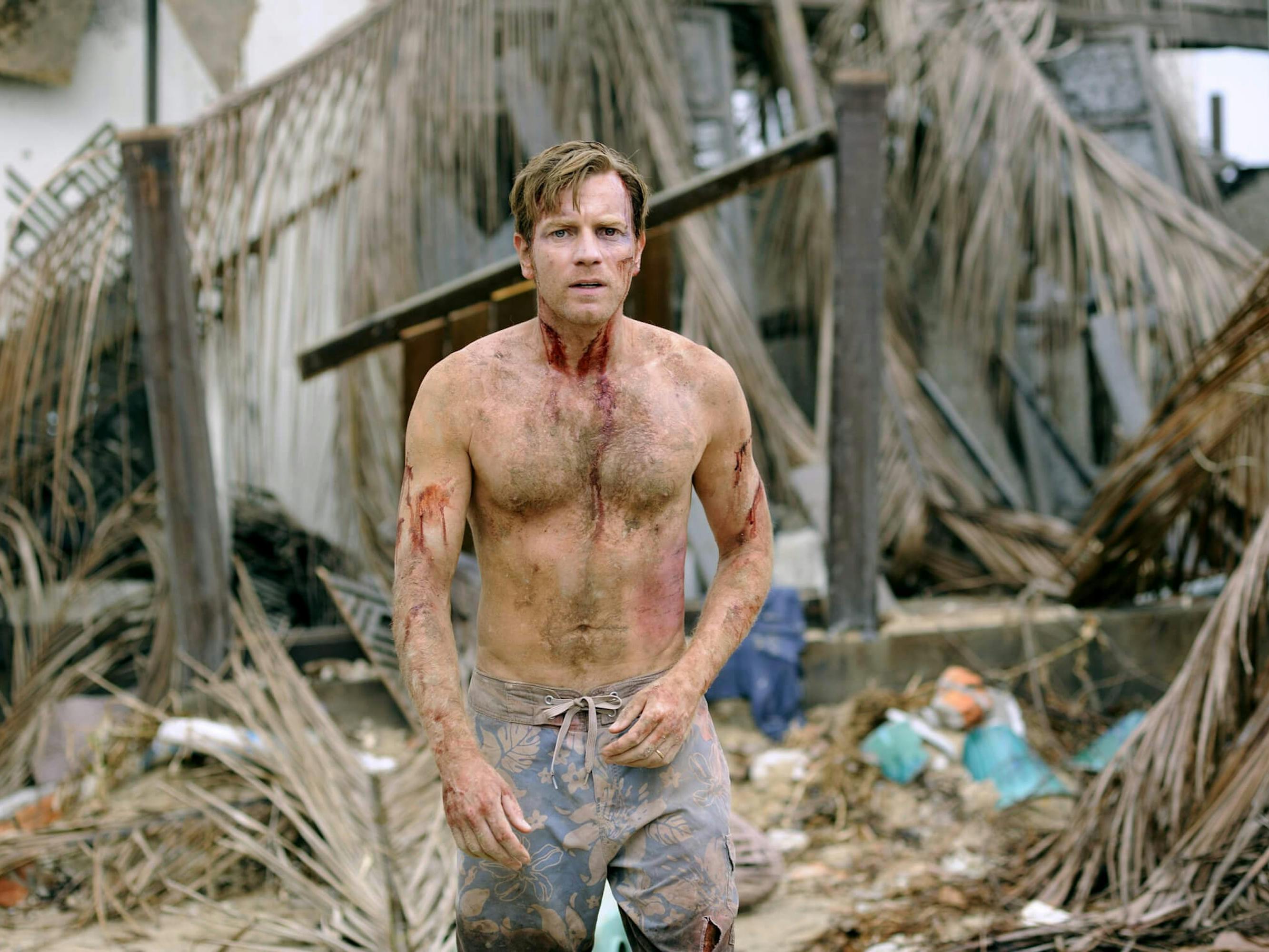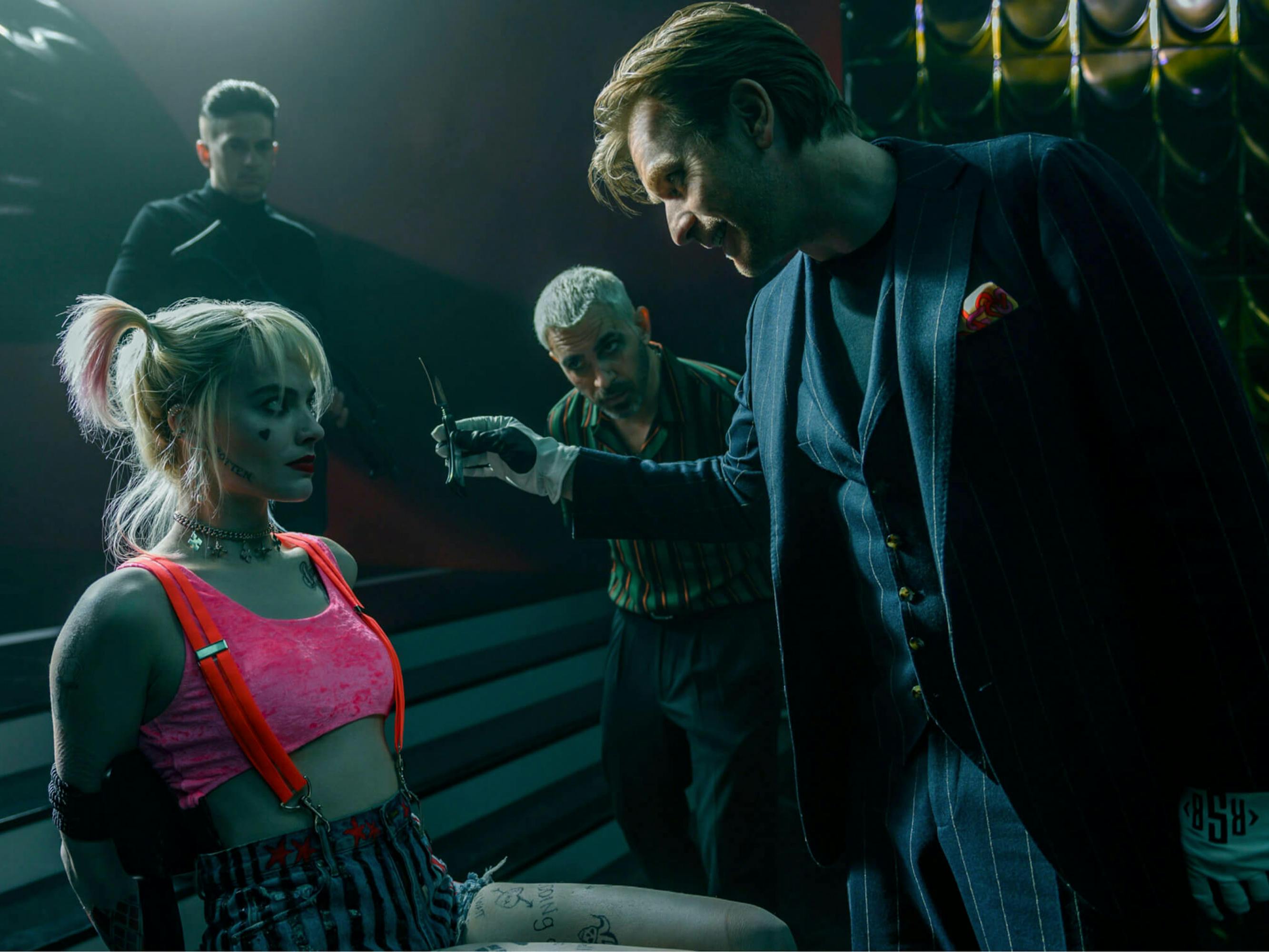 Channel Four Films / Ronald Grant Archive / Alamy Stock Photo
United Archives GmbH / Alamy Stock Photo
RGR Collection / Alamy Stock Photo
Allstar Picture Library Ltd. / Alamy Stock Photo
Moviestore Collection Ltd / Alamy Stock Photo
Moviestore Collection Ltd / Alamy Stock Photo
United Archives GmbH / Alamy Stock Photo
AA Film Archive / Alamy Stock Photo
Album / Alamy Stock Photo
"When I left home at 16, I was working in this theater backstage, and I remember saying 'I'd never do an advertisement,' because I just wanted to do 'important' stuff," McGregor says now. "Of course, I've done many advertisements now but I feel like I've also been able to make films that have mattered to a lot of people and to do lots of big films, small films, plays, and TV series."
The busy actor recently spoke with Queue's Krista Smith about taking on the role of Halston, for which he earned his fourth Emmy nomination, and the experience of playing the mercurial figure whose star burned so brightly — until his life was tragically cut short by AIDS.
Krista Smith: What was it about this man, Halston, that made you curious enough to want to play him and transform into being him, physically, in this series?
Ewan McGregor: Dan Minahan, our director, met me. I must've been between films, or I didn't know what was next. My agents set up one of those afternoons where you meet a few people, and they pitch their ideas to you. I didn't know anything about Halston. I didn't know who he was. I didn't know his story. But Dan showed me these amazing photographs of him — and there's lots of amazing photographs of Halston. There was something about the man in these photographs; I was intrigued by it. You could see there was something glamorous and grand about him, but at the same time there's something steely behind his eyes. The more Dan told me about how famous he was and how iconic he'd been, the more I was like, Why don't I know this name? I came home from that meeting and started watching interviews with him on YouTube. He had an amazing voice, and he was just fabulous. You could feel it coming off the screen, how interesting he was. So, that was it really. I delved into him, reading the book Simply Halston. I was lucky to go meet some of his friends and some of his colleagues. There's something complex and intriguing about him. He's mysterious and loyal and fun-loving and terrifying. I liked that. As an actor, there's a lot to play with there.
In terms of finding the character, what got you there? Was it the voice? Was it the hair? Was it the way he smoked his cigarette?
EM: It took me a while to feel confident as him. There's a certain amount of curating of his own character that he did. The first episode's called "Becoming Halston," and there was something about the end of that episode where Halston finds "Halston." He's coming out of the shower. He's smoking a cigarette in the mirror while he's combing his hair back and putting bronzer on, then the sunglasses, then the black turtleneck. When we got to that point of the filming where he becomes the Halston that we know and love, it was easier to feel like Halston.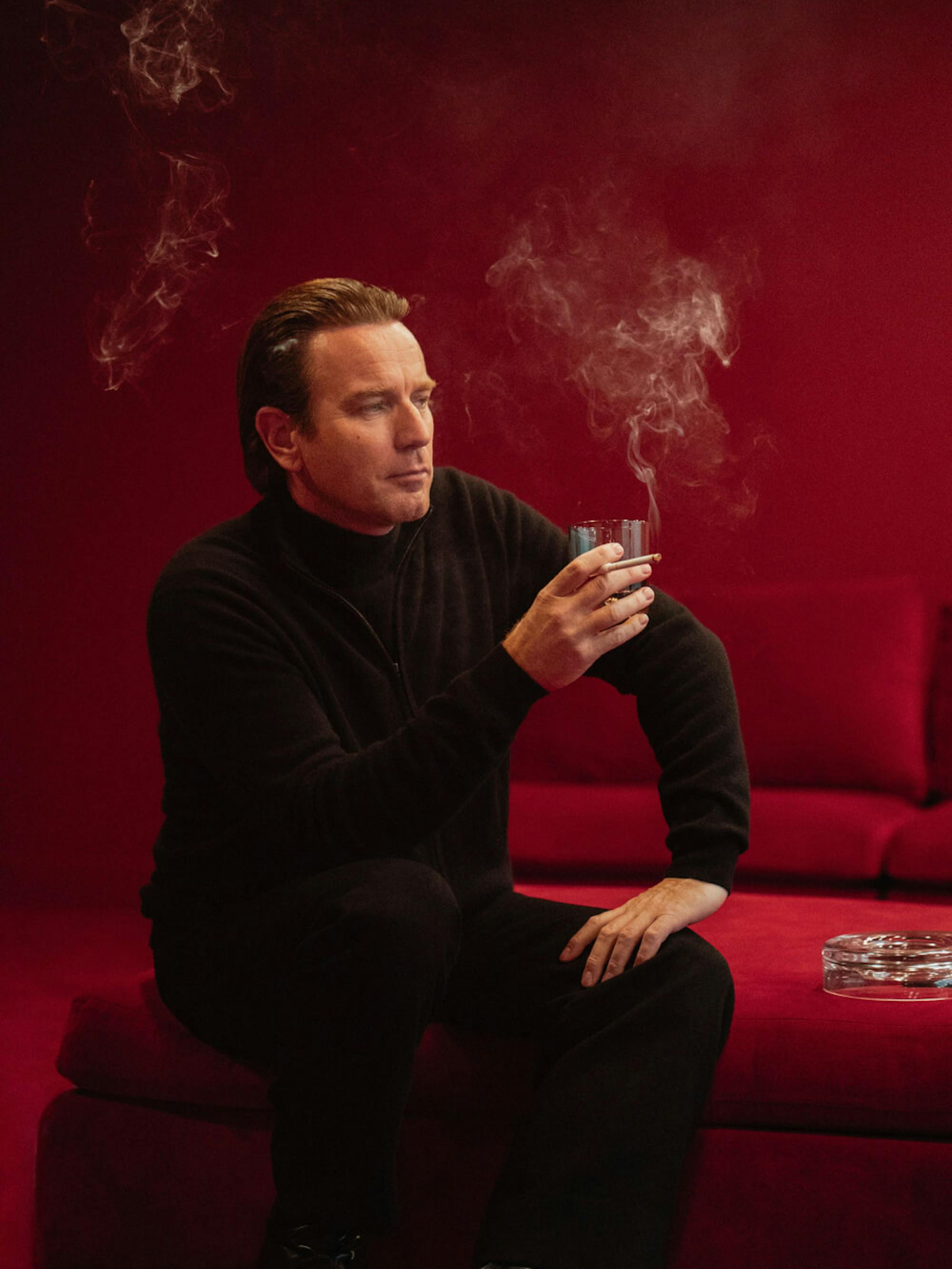 Halston was such a maverick. He was so confident in his choices, confident in his sexuality. He seemed almost fearless, but at the same time, there was a real insecurity bubbling underneath that exterior.
EM: His sense of self is very attractive and interesting. There's the black-and-white movie about Bob Dylan's tour in England in '68 or something, where you see Dylan being interviewed by the English press and you go, "Oh my God, he's so self-possessed. He's as confident as a 19-year-old." Halston had that as well. He was totally assured of himself. There's something about talent that feeds that, right? He never questioned his own abilities and his talent. He was right. He was very talented. He could take a piece of cloth and turn it into a beautiful dress like nobody else could. One of the things I watched the most when I was getting ready to play him was this great interview with talk show host Phil Donahue. It was when he was full-on Halston. He was very famous at this point. He went back to Chicago, and Donahue's studio was full of middle-American ladies. Donahue's wandering around with his microphone, and Halston is sitting in this armchair, smoking, surrounded by these great ladies who are asking questions about his story. Every now and again, one of his models will walk through wearing something fabulous, and they'll all ask questions about it, and he's just happy. I saw a side to him that I didn't see in an awful lot of other interviews. But at the same time, there was always that slight paranoia: Am I being made fun of? There was, on the one hand, this great, relaxed confidence, and then, on the other hand, he was always on edge in case somebody was making fun of him.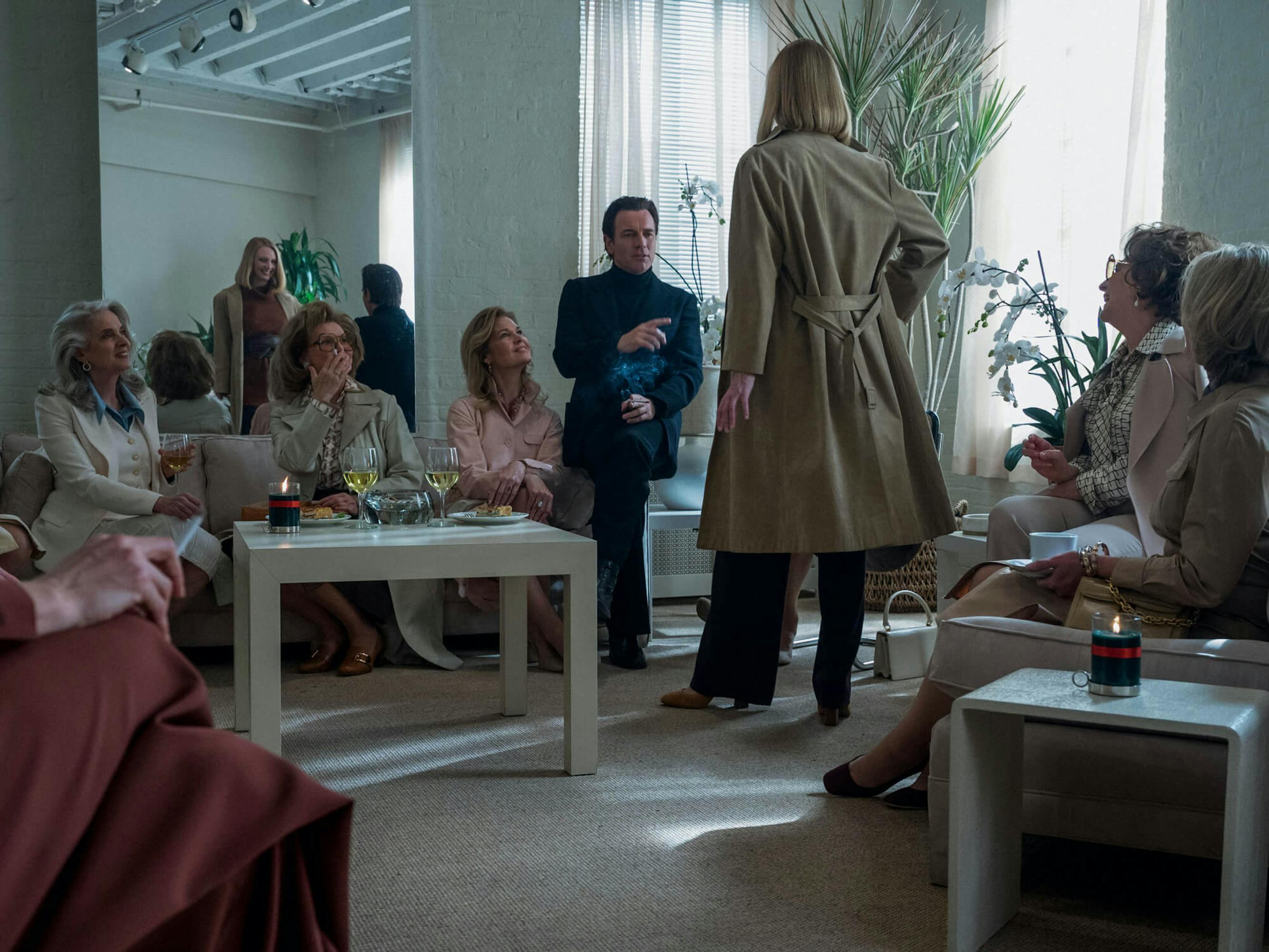 He loved being Halston. He loved the character that he created, and that's also what got him into trouble in terms of living that life and spending that money. It's been said, and I think this is true, that in a lot of ways he was the first influencer; he was so adept at building his brand. But he also had a notorious temper.
EM: He had to deal with this idea of the art and commerce colliding, which I feel like in the movie world, we are faced with all the time. Sometimes it's a difficult meld, and it certainly was for him, too. He had all these business people coming up with ideas: Okay, you've got to do a line of socks. You've got to do shoes. You've got to do handbags. It was making him very famous, and it was making him very rich, and so he was all for that. But he wasn't able to let anybody else actually do the work. He could not put his name to something that he hadn't designed. He couldn't keep up in the end. During the Studio 54 era, when he started going out and living the life, he couldn't keep up anymore and came in later and later, and more and more hungover, and found it all more and more panic-inducing. That was a downward spiral, I can imagine.
Do you look at clothes differently now? Is he still living with you in some way?
EM: You know the tailor's dummies that you drape on? I've got some of them in my living room because I think they're beautiful objects. I would practice on them when I was getting ready to be Halston. I have a sewing machine. I practiced sewing. I was worried that my hands wouldn't look like they knew what they were doing. We only had certain moments through the series where you see him draping, and for all that's been written about him, the one thing that wasn't in dispute was that he was amazing when it came to draping, making dresses. I thought, Christ. If I can get that bit right, if my hands look like Ewan's hands doing that, that could really be where I come unstuck. So, I worked with Jeriana San Juan, our amazing costume designer, on those moments. There's lots of footage of him fitting his models, and he's always standing behind his model but looking in the mirror. There was something amazingly Halston about that. Once I put those two things together, it made me feel like I knew what I was doing a little bit. And I did look at clothes very differently. Probably not so much now, but we started filming in January of last year, before the pandemic hit. I'd walk around the shops in New York and try to figure out how things went together, like, Where's the seam? Or, How many pieces of fabric is that? I found myself dressing up, even to go out to get a pint of milk. I'd be in high fashion to go and do that. It was fun.
Halston was so close to Liza Minnelli, who is still a legend and alive and well. Capturing that friendship is a huge responsibility; this was her best friend. What was it like when you met with her?
EM: I wanted to see her because I mainly wanted her to know that he was in safe hands with me since I knew the importance of their friendship. I didn't go with a lot of things to ask her. She asked me to keep what we talked about private, and I have done it. I wouldn't betray that trust. All I can say is that I came away being absolutely reaffirmed that this was a huge friendship, a huge love that they had for each other, and I knew that we had to do it justice in the series. With Krysta Rodriguez, who plays Liza, I think we did. She did such an amazing job of not trying to do an impersonation of Liza but just making her own Liza.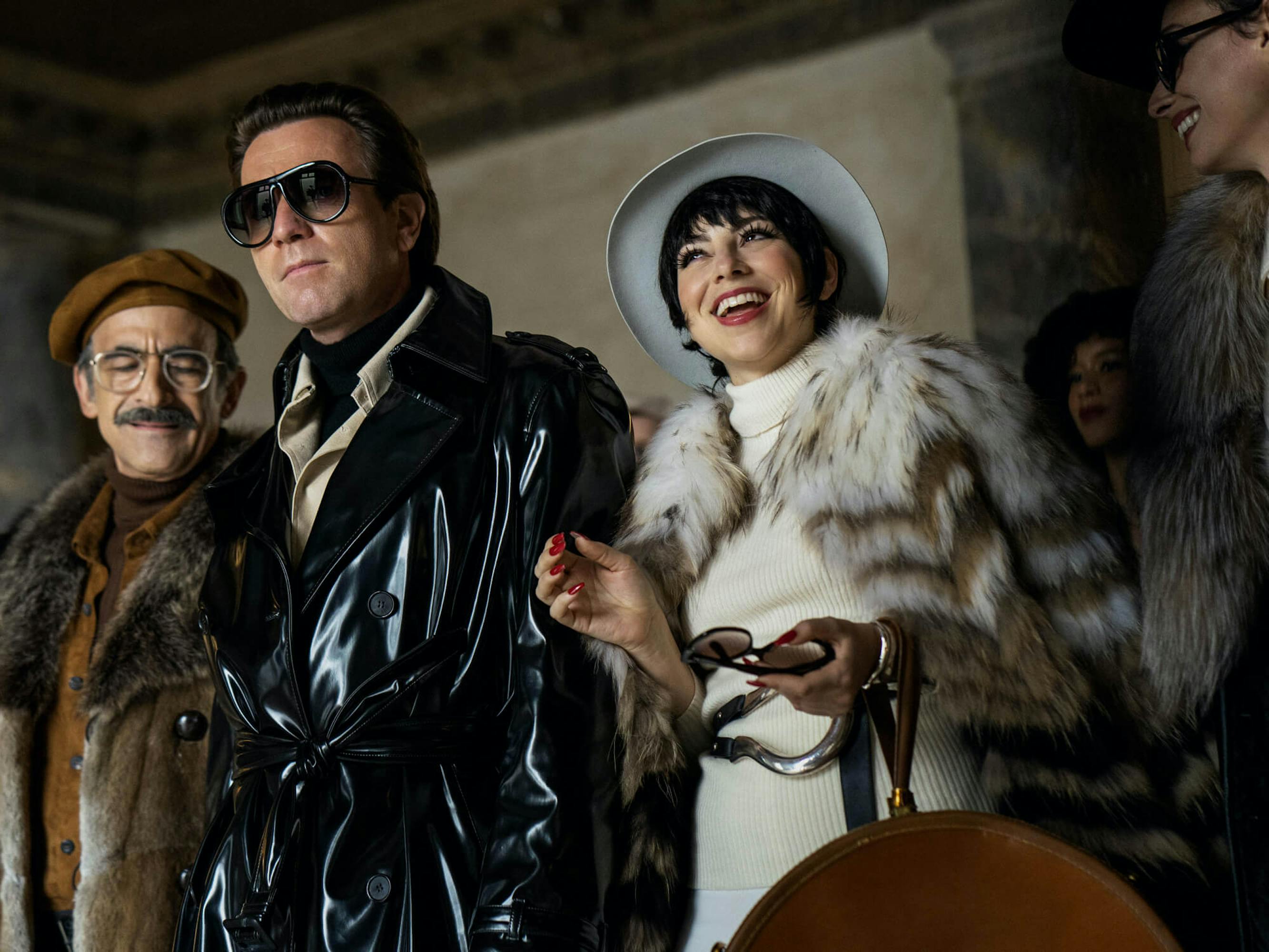 You've played characters whose sexual orientation is different from your own in the past. What was different about that experience in 2020?
EM: The nature of shooting sex scenes is different now because, thank goodness, an intimacy coordinator exists. There's a person whose job is to supervise the intimate scenes as a go-between between the director and the actors. It makes it much more comfortable because everything's discussed properly beforehand. But the other part of it with Halston was that his sex life was rather private, and there was a part of me that worried that I wasn't doing him justice by showing it to the world. Halston liked to pay for sex. He liked a quick, transactional situation in his flat. Someone would come over, they'd have sex, and they would leave, and he'd go to sleep. But it was very private. In our series, we were making it very public, and I thought he might not like that. I often thought about him at the monitor, looking over Dan's shoulder, enjoying what we were doing, going, "Oh, yeah, this is great!" when we're recreating different moments of his fabulous life. He might have really liked it, but I don't know about that side of it. Then again, we are telling the story of the man, and this is part of who he was. It was done well, and Dan had such a beautiful take on all of it, always.
You've just turned 50. When you look back at your career, do you feel that you could have planned for this success you've had? Or was it more taking things one step at a time, and before you know it, you've amassed this incredibly diverse resume with films from every genre — horror, sci-fi, indies, rom-coms, musicals? You've done all of it.
EM: This is what I wanted out of my career if you'd have asked me when I was at drama school. Because of the loss of somebody I was at drama school with 30 years ago, it's brought me and my friends who were in my year of drama school in London all back together again. We're now on WhatsApp group chats. It's so interesting to be in touch with all these people again from when I was 18, 19, and 20 years old, just starting out trying to become an actor. Now 30 years later, still being one, it has made me reflect on it a little bit more than I might normally do. Also, I'm shooting the upcoming Star Wars TV series Obi-Wan Kenobi right now and have been for the last three months. That's, of course, going back to a character that's been so important for my career, that I think I started shooting in the late 90s. That makes you reflect. I feel lucky. I couldn't have hoped for any better, really. I still don't seem to deal with it any differently. I still get nervous before a project starts. Every time, I think, I'm not going to be able to do that. This is the character I won't be able to pull off. This is the one that's going to end it all. I still have that fear all the time. Two weeks before a start date on anything, I'm a bit of a nightmare to be around.