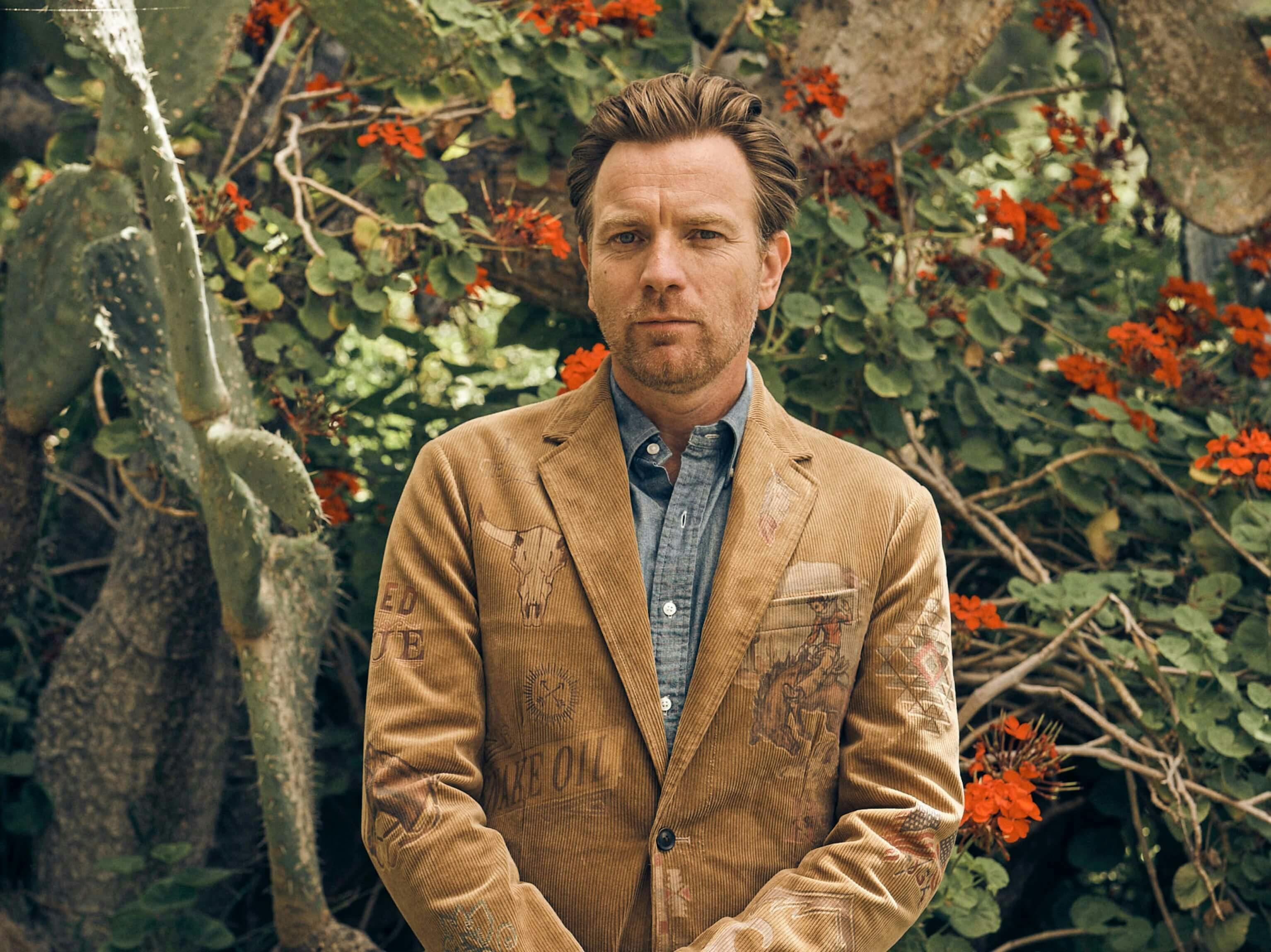 Of the many incredible spaces in Halston, one of the most meaningful is the recreation of Olympic Tower, where the man who came to define 1970s style worked during the latter half of his career. "He had this extraordinary workshop on the 21st floor in a very famous building in New York," says actor Ewan McGregor, who stars in the new five-part miniseries celebrating the singular fashion mogul. "It looks out over a church, and there are red carpets and mirrors everywhere. I turned up to work one day and walked into that space — it was like walking into Halston's real world. It became like home."
For much of the 1970s, Halston's real world mirrored most people's wildest fantasies. Born Roy Halston Frowick in Des Moines, Iowa, the precocious boy had already begun making clothes for his mother and sister by the age of 10. The family eventually moved to Indiana, where Halston lived and studied before transferring to the Art Institute of Chicago and launching his career. His big break came after he designed the pillbox hat Jacqueline Kennedy wore to her husband John F. Kennedy's Presidential inauguration in 1964.
Only a few years later, Halston opened his own New York boutique, and soon, he was overseeing a burgeoning fashion and retail empire that grew to include a ready-to-wear line, accessories, perfume, and more. The ultra-chic fashion maven became a fixture in café society and at New York's Studio 54, where he'd routinely party with famous friends including Bianca Jagger, Andy Warhol, and most significantly Liza Minnelli — the Cabaret star who remained his closest confidante throughout his turbulent life.
Even as Halston's wealth and name recognition skyrocketed, he made choices he'd come to regret — chiefly, selling his name to conglomerate Norton Simon and then later to J.C. Penney, moves that arguably destroyed both the brand and the man.
Yet with Halston, based on the biography Simply Halston by Steven Gaines, series creator and director Daniel Minahan (American Crime Story, Ratched) wanted to explore the real person beneath the glamorous veneer. That prospect intrigued Emmy nominee McGregor and ultimately convinced him to tackle the challenging role. "We were throwing ourselves into it," McGregor says. "I felt like we were discovering Halston as we went along."
Although the acclaimed actor had meticulously combed through images and studied interviews with Halston to get a better sense of his physicality and distinctive vocal patterns before the shoot began, inhabiting the character on set allowed him to gain a true sense of insight into and appreciation for the icon. "I had the luxury of being able to play him day in and day out, hour after hour, day after day — I was in every scene," McGregor says. "It's really through Halston's eyes, the series, so I was in everything. It just got like second nature to be able to play him."
Here Ewan McGregor tells Queue about playing Halston.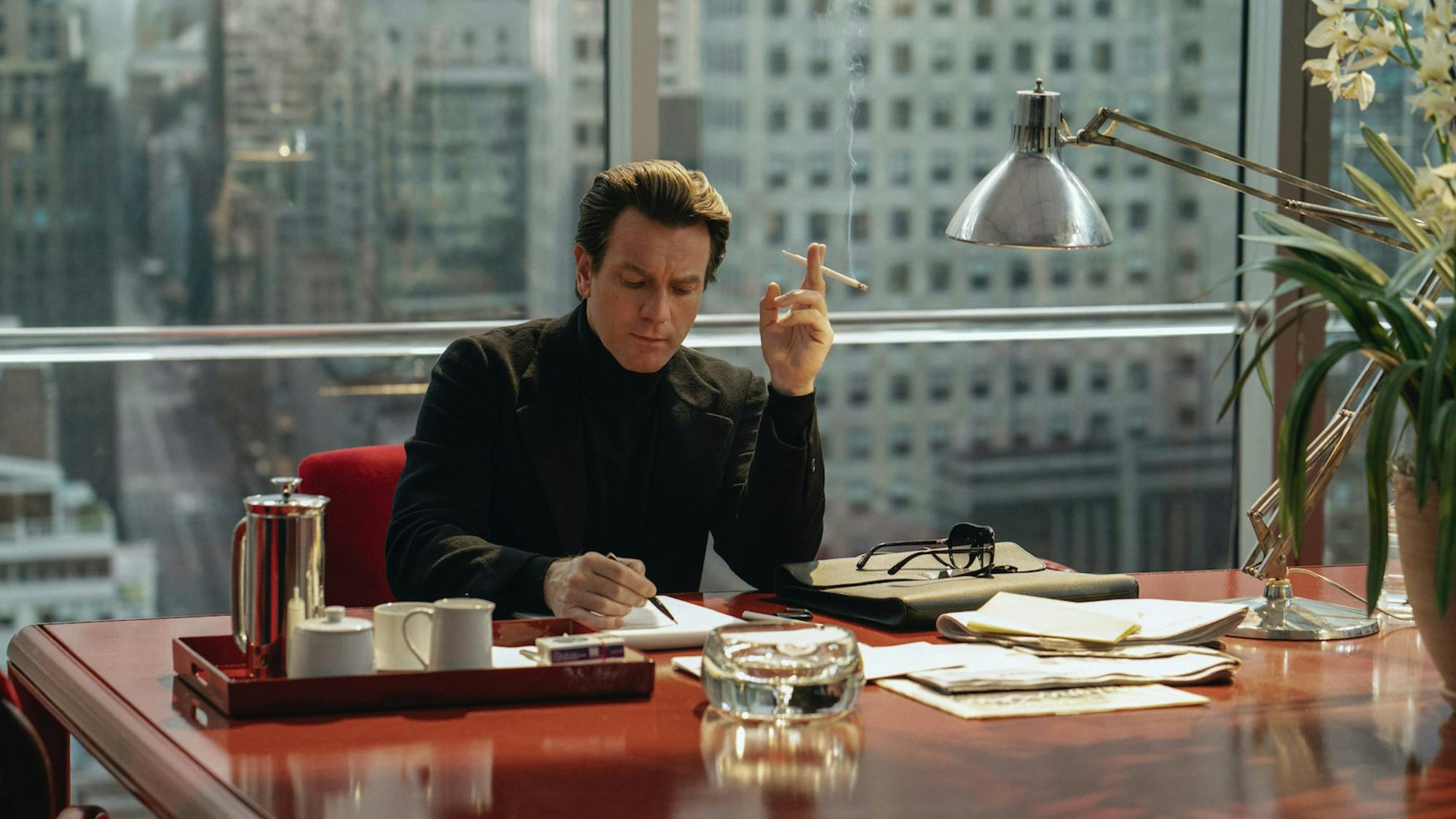 "Halston was described to me early on as the most famous man you've never heard of. In the sixties, seventies and eighties, he was America's only couture designer. He was leading the American fashion world and became a designer like there had never been before, in terms of branding, putting his name to lots of things. He was the zenith of all of it. It's interesting that we've forgotten him in a way — I'm happy that we're reminding people of who he was."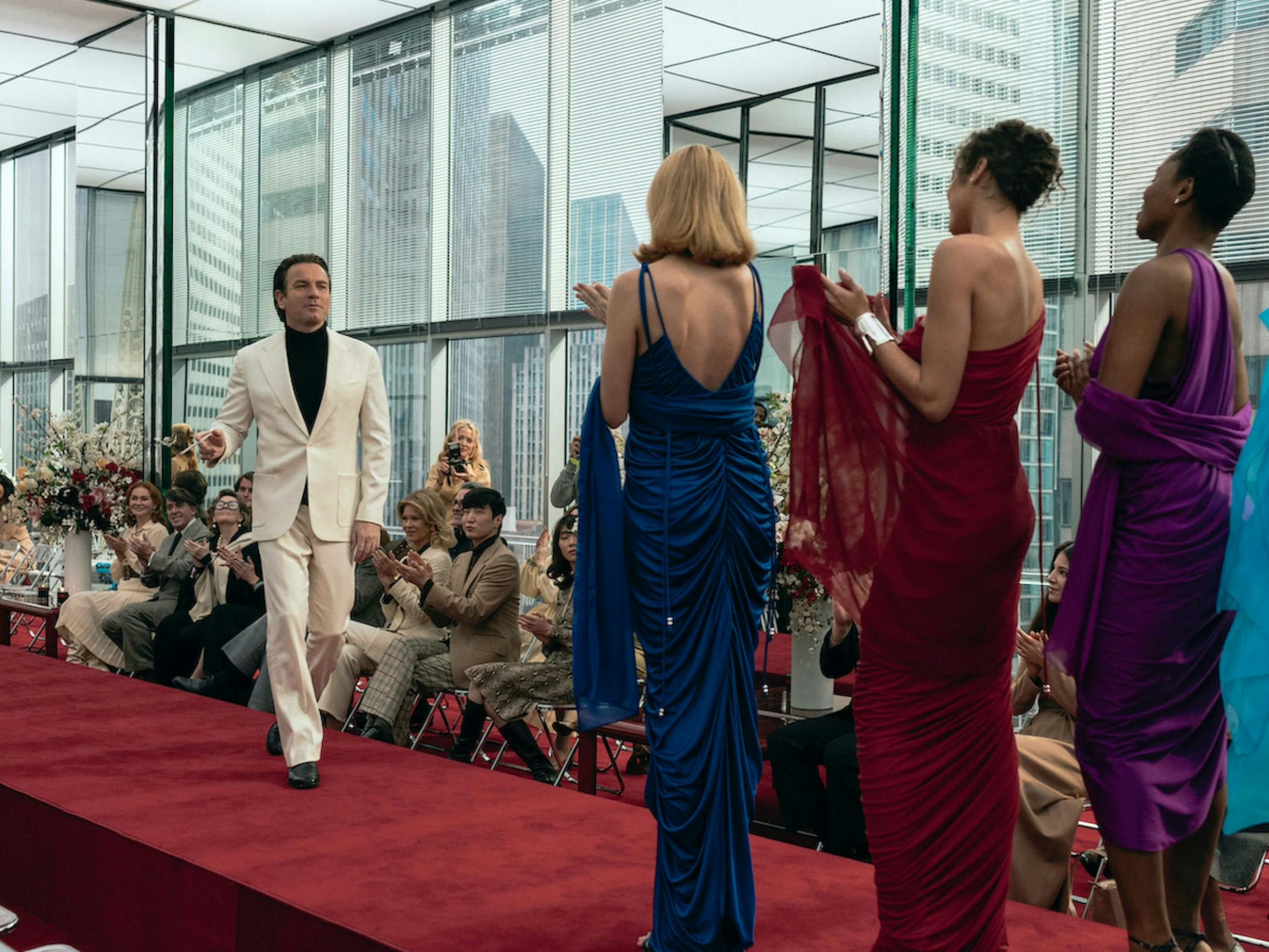 "A huge part of playing any character is how they look — hair and makeup and the costumes I wore. We had so many references of Halston. There are just thousands of photographs of him — and obviously being a designer in the fashion world, there are lots of photographs of his designs and of his models on runways and in fashion shoots all over the world. He wore black turtlenecks, and that became his trademark in a way. He wore lots of cashmere. He was always very comfortable-looking and graceful. Halston was very tall, much taller than I am. He was very graceful and grand. He had incredible taste. He loved the best of everything — not for the sake of it being the best but because it was the best. But at the same time, he smoked a lot, and he had a Bic plastic lighter. You could bet that he had surrounded himself with orchids—he spent thousands of dollars on orchids. He liked to surround himself with beauty to create the designs that he created. He was an interesting conundrum really."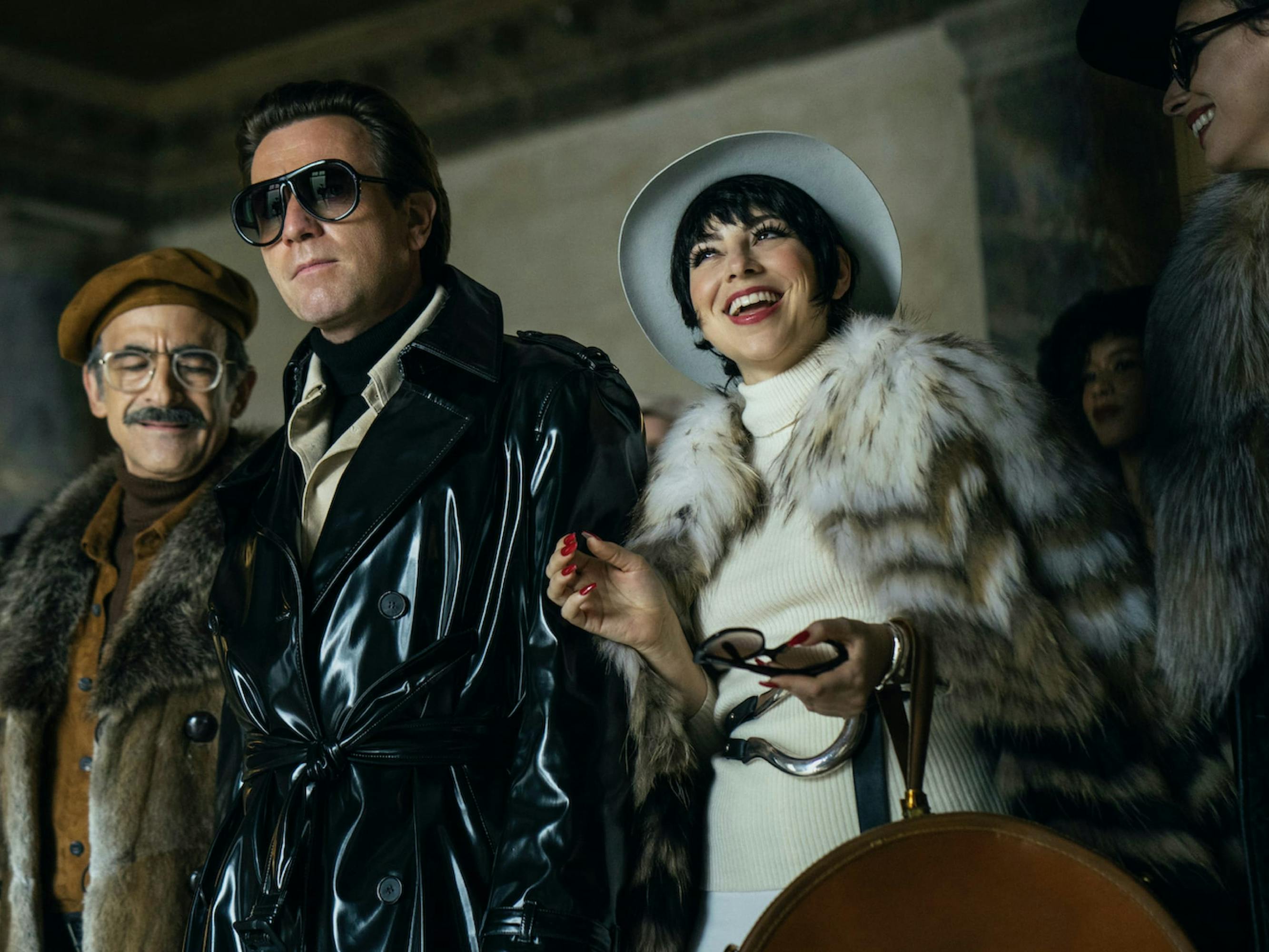 "Jeriana San Juan, our amazing costume designer, managed to create incredible costumes not only for me but also for Liza Minnelli and Joe Eula and Elsa Peretti and all the characters in our miniseries. I was very lucky to be able to sit with Liza Minnelli and ask her questions about Halston before we started shooting. They had a very special friendship, like a best-friends friendship, Liza and Halston. It was important to me to get that right."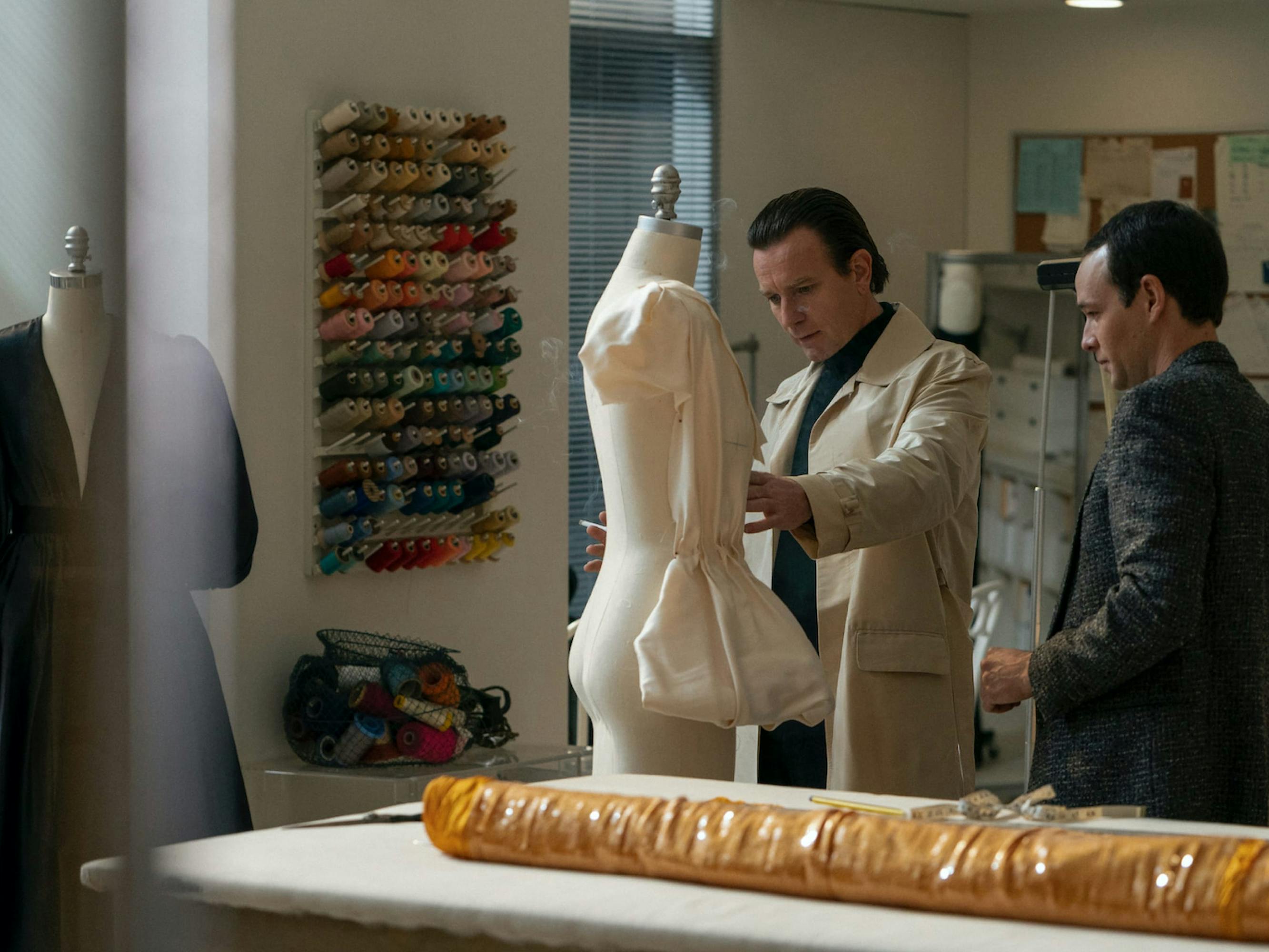 "The more I read about him and the more I read about the different sides to his character, the more I learned he could be very cruel and fiery but incredibly loyal and kind. Those are the characters you look for as an actor. Somebody complex and somebody that will flex your muscles in terms of trying to understand their psyche and what makes them tick. There's addiction involved in his story — addiction to fame and power but also to narcotics and alcohol and night life."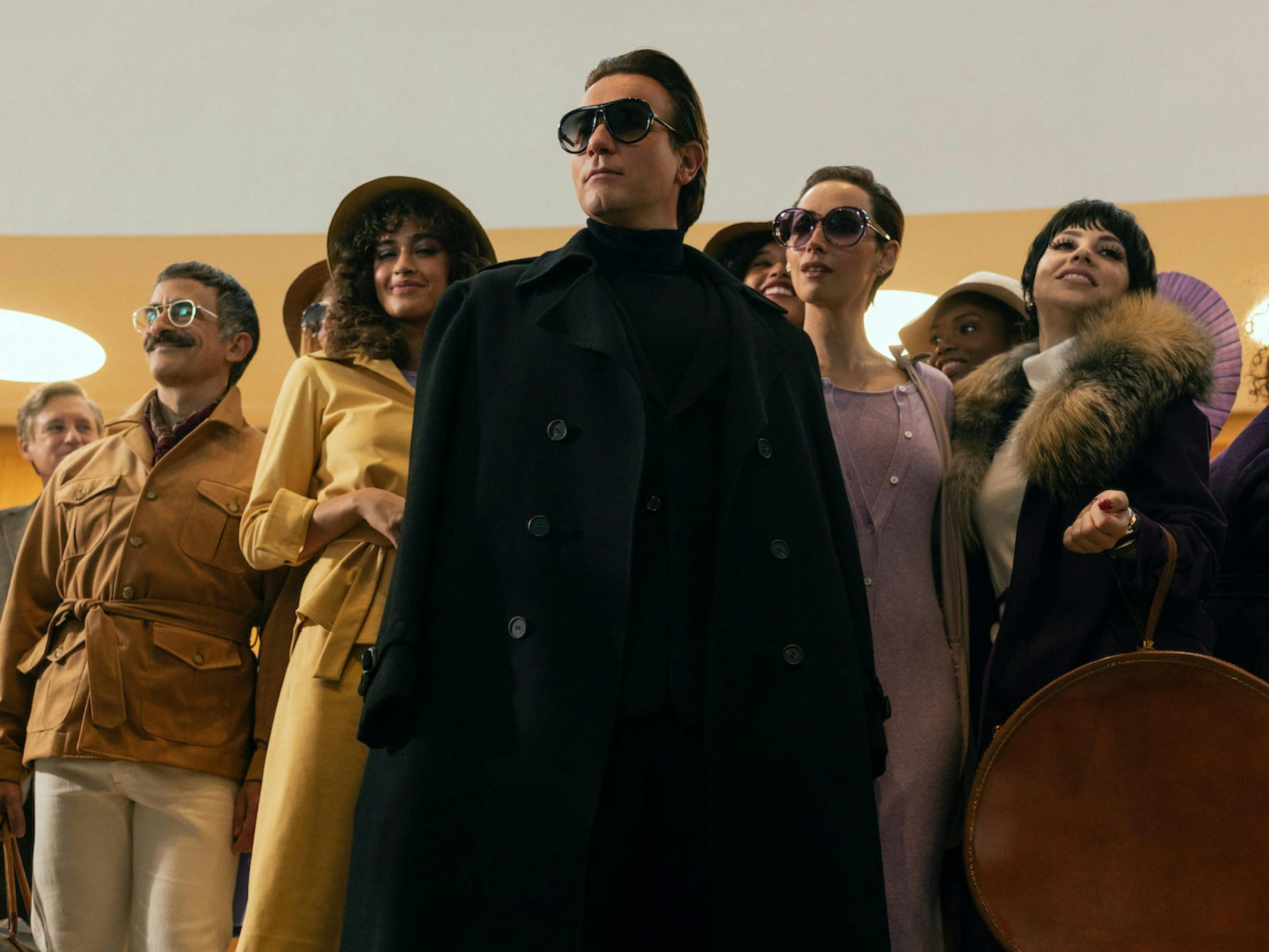 "There's a sort of iconic side of Halston, but I got to a more personal relationship with him in a way because I got to sort of be him. It wasn't a relationship from the outside; it was from the inside. I really like that. I like trying to understand him and felt like I did by the end. I got close to him in a strange way. I would imagine him on set. I think he would have been really happy that we were telling his story."