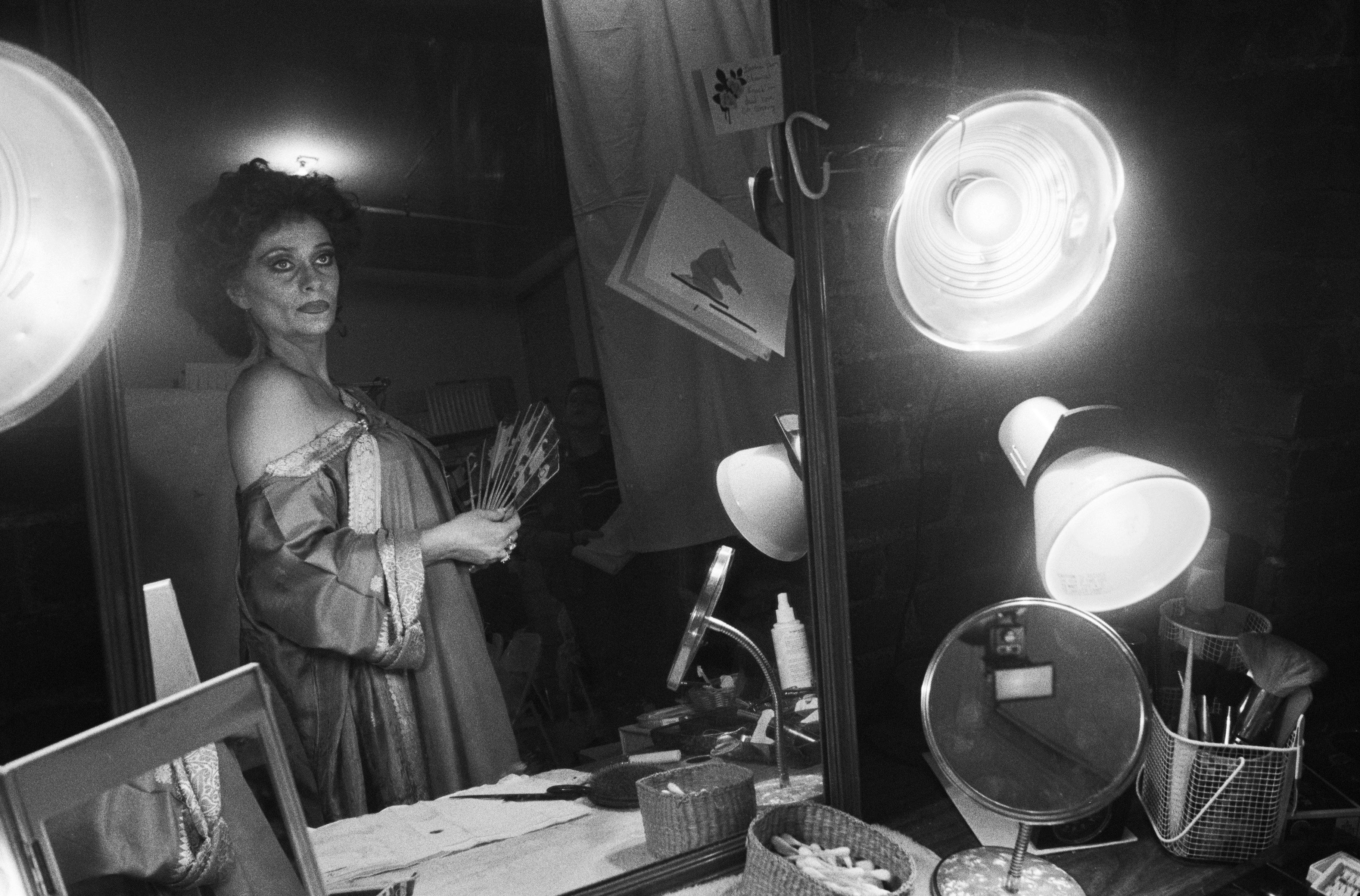 Elizabeth Ashley Nests Into Russian Doll
The legendary actor plays Ruth Brenner, Nadia's fixed point in a dizzying universe.
There's not a lot that acclaimed actress Elizabeth Ashley hasn't done.

She saw rock 'n' roll pioneer Fats Domino perform at her high school prom. She made her Broadway debut alongside Robert Redford in 1959's The Highest Tree. She won a Tony Award three years later for her work in Take Her, She's Mine and earned BAFTA nominations for her first feature film, 1964's The Carpetbaggers (and found love with her co-star George Peppard, a union that lasted for six years).

Ashley went on to amass dozens more theater credits, reuniting with Redford for Neil Simon's Barefoot in the Park and starring as Maggie in a 1974 revival of Tennessee Williams's Cat on a Hot Tin Roof. And that only covers the early decades of her lengthy career. "Nobody was ever luckier out of the gate than me," Ashley admits.

The legend's latest project pairs her with another New York-based phenom — Natasha Lyonne — in the mind-bending Russian Doll, now in its second season. Ashley plays Ruth Brenner, a kind of surrogate mother and spiritual twin to Lyonne's Nadia, a video game designer inexplicably trapped in time loops as she works through childhood trauma. "Ruth is a tough, no-shit kind of broad," says Ashley. "I loved the relationship between them because I found it to be so real."

Ashley spoke to Queue about her serendipitous meeting with Lyonne, working on Russian Doll, and highlights from her singular career.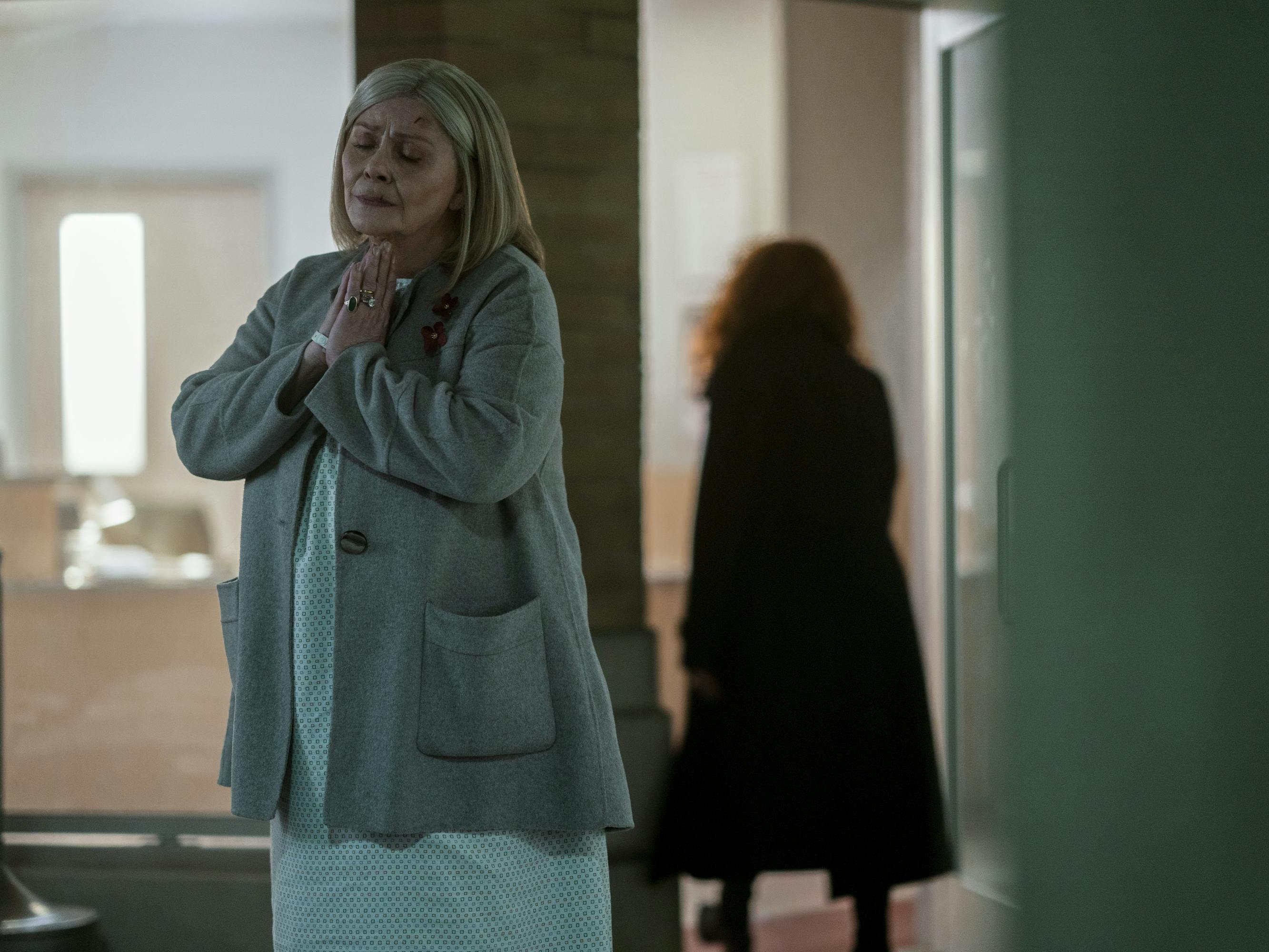 Queue: How did you come to be involved with Russian Doll initially? 
Elizabeth Ashley: Well, Natasha Lyonne is, to me, a baby genius. Since she was a child, I'd been a fan of hers. I would watch anything that she was in because she is a complete original, but I didn't really know her. So, a really good friend of mine was Lou Reed. And when Lou died, there was an extraordinary memorial for him at Lincoln Center. I think every performing artist in New York was part of it — every actor, poet, and musician participated in it. It went all day and into the night. I went outside to have a smoke, and it was beginning to rain, and the only other person that was outside having a smoke was Natasha. I was so happy to meet her, and I guess we kind of bonded there. I'm not really social. I don't network, I don't get involved much in that aspect of the show rackets, as it were. So, I didn't see her again for quite a long time until, to my shock, surprise, awe, and thrill, I got a call from my agent saying that this offer was there. I mean, I didn't even have to read it. I said, "Absolutely! Yes, yes, count me in." I got involved in it for one reason: Natasha Lyonne.
What was it about the character of Ruth Brenner that you really connected with?
EA: Ruth is, biologically, a childless woman, but Nadia is like her child. Ruth is the one person that's always been there for Nadia. I guess the thing I loved about it was how Ruth really reined her in. Ruth is always on the lookout for the recurrence of the complications and the difficulties that Nadia has endured and experienced in her life.
Did you find the rhythm between those two characters pretty quickly on set with Natasha?
EA: I loved acting with Natasha because she was just so present, and her character, Nadia, is so real. The whole point of acting is to tell the truth — Spencer Tracy said, "Plant your feet, and tell the truth." Natasha, as young as she is, is a master of that. Somebody once told me about acting on film that "the camera doesn't care what you do or say; it's what you feel." And, of course, being an ancient stage actress, film has never been my natural comfort zone. But, working with Natasha, I don't think I've ever been more comfortable.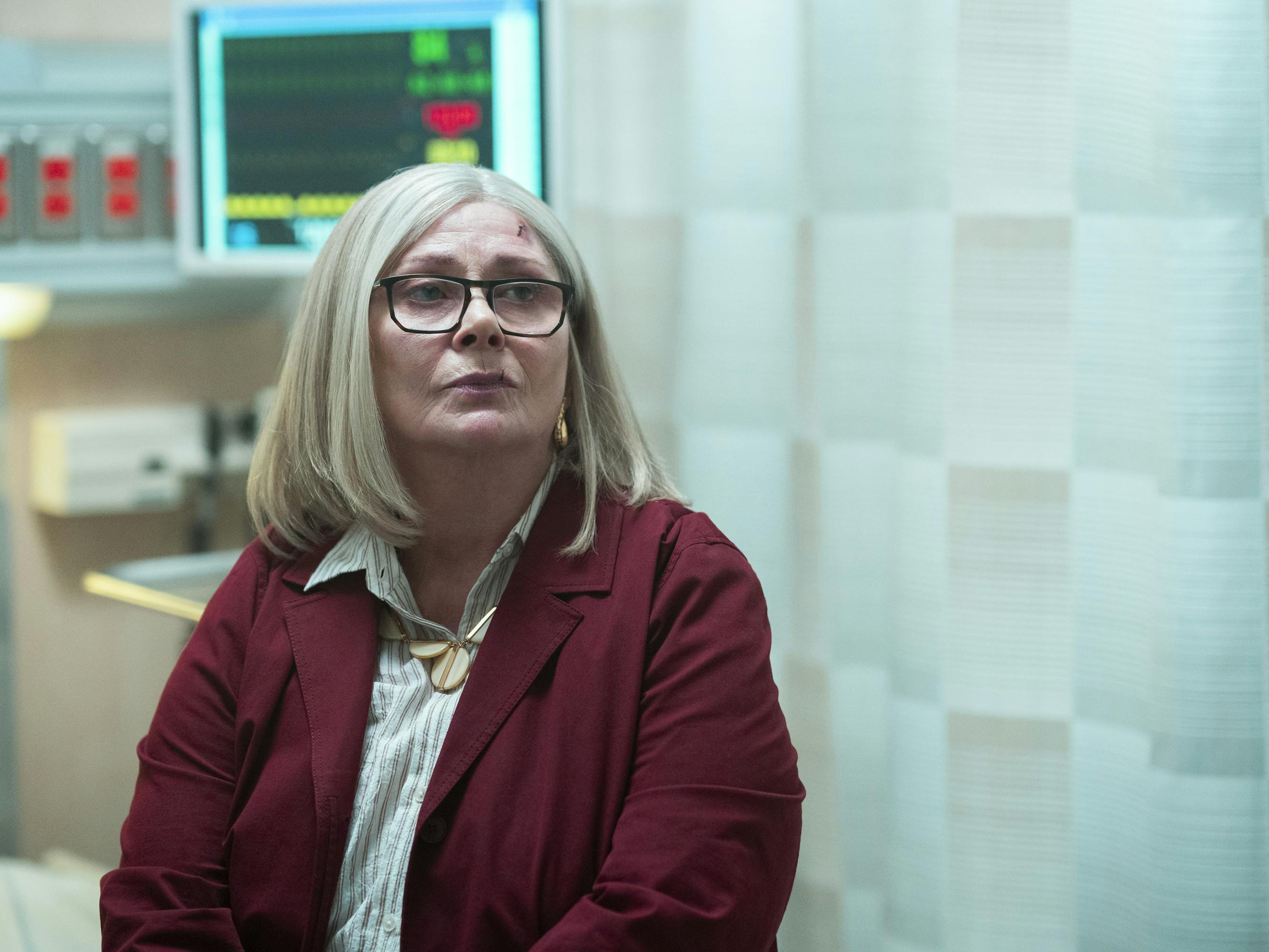 Natasha co-created, wrote, directed, and produced Russian Doll. What do you make of how opportunities for women working behind the camera have changed?
EA: It's such a relief when you have women writers or directors — nothing against the guys, but there's so much that you don't have to justify, or explain, or defend, or even ask. I've been around so long, quite often working on big feature films or whatever. As the actress, you often feel a little like a supplicant, like you have to get the approval of the director for everything you do. In my experience, that never happens when you have a female director — perhaps because many of the female directors have been actors, and so there's an immediate understanding of the position that you may be in. I mean, the first couple of decades that I was working in film, there were pretty much only male directors, you know? You were sort of "the girl in the show." A lot depended on how you looked, or how desirable you were for the guys, for the executives that were in those screenings, who were looking at the dailies. There was always that underlying tension. I've never felt that way when I had a female director. 
You've really had an incredible career. You made your Broadway debut opposite Robert Redford.
EA: My Broadway debut was in 1959 in a play called The Highest Tree that had a huge cast — Michael Douglas's mother was the leading lady. I had what they call an "under-five" part in a play, where you have a small part, but you understudy a lot of people. It was also Bob Redford's Broadway debut; he played another "under-five." Bob and I had the same agent who had found me at the Neighborhood Playhouse, and Bob at the American Academy when we were 18 or 19 years old. 
Then, I got to work with one of the great directors of all time, George Abbott, in a play that became a big hit comedy called Take Her, She's Mine. Neil Simon had seen Take Her, She's Mine, and he wrote Barefoot in the Park for me, supposedly. Bob Redford played the husband, and that was a huge hit. 
I tend to live a life for, let's say, five to nine years, and then I fire that life. Then I start another one if I can.