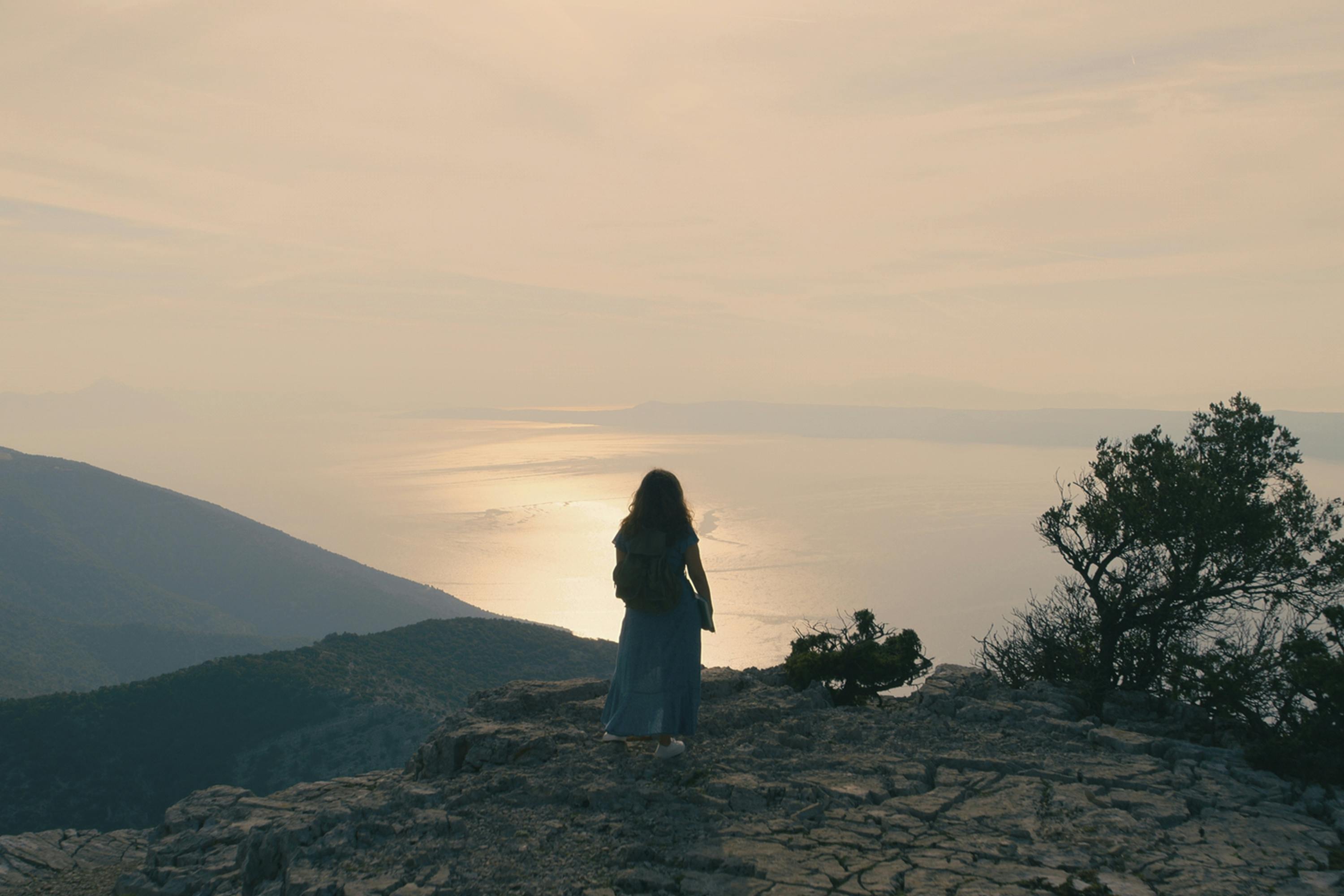 Travel Vicariously with These 8 Stories
To celebrate the release of Faraway, we've compiled the best films and series about finding yourself, and a special someone, on Netflix.
At one point or another, most have fantasized about taking a dream trip around the world, filled with gorgeous beaches and city sights, and maybe even a whirlwind romance on the itinerary. Perhaps we hopeful romantics have been just a bit influenced by Julia Roberts traversing the globe in Eat, Pray, Love. 
For Zeynep, the unhappily married protagonist of the new German film Faraway, her trip was less a quest for love and more a search for meaning. When her mother dies and leaves Zeynep with a house on a Croatian island, she takes it as a chance to break from the boredom of her life in Germany, even if only temporarily. When she arrives, the sparkling blue sea and beautiful landscapes of the coastal community have more of an appeal than Zeynep imagined, as does Josip, the man she finds living on her mother's property.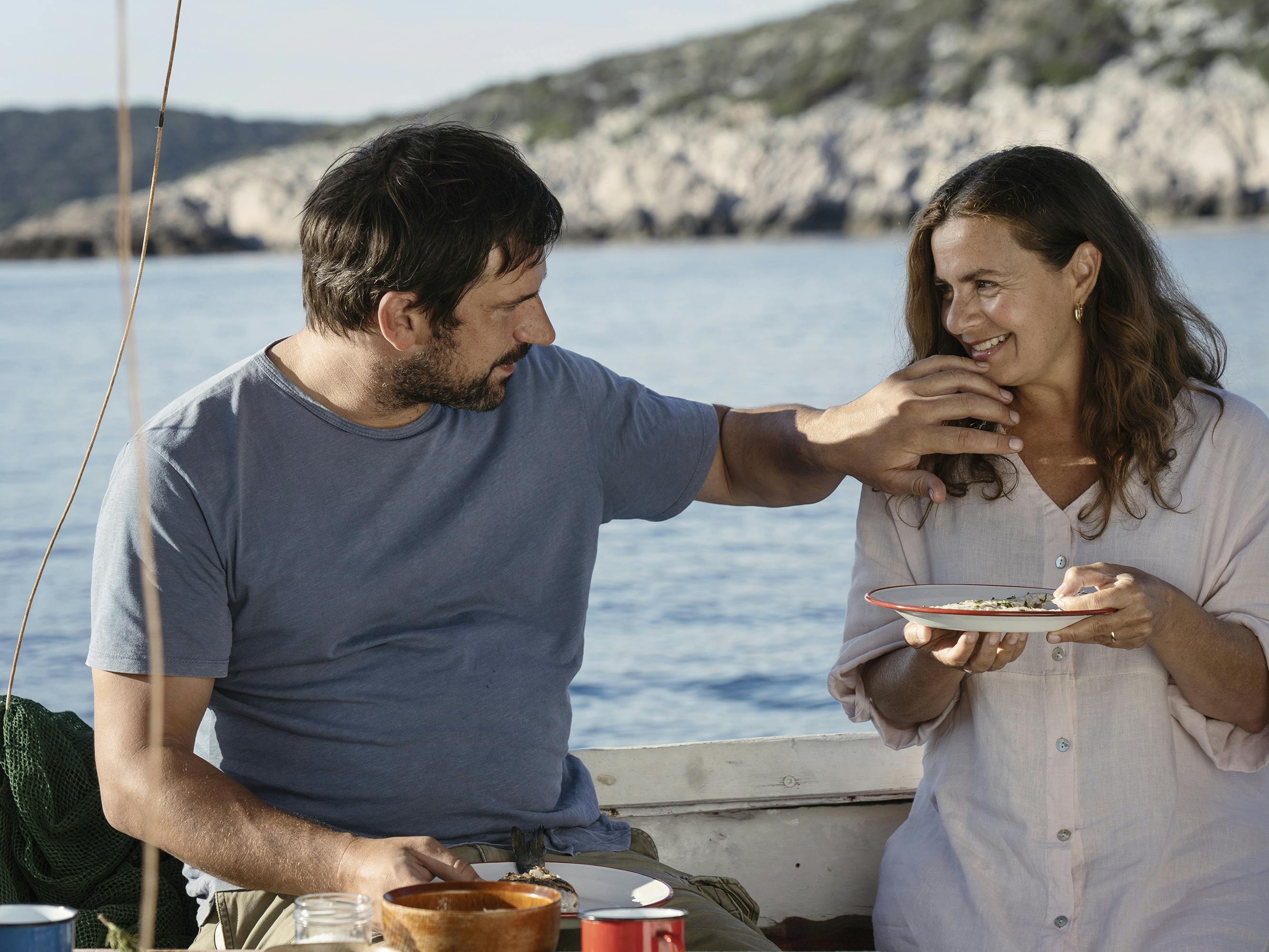 Faraway is the type of film that makes all too real the possibility that, shortly after disembarking in an unfamiliar land, you might find that perfect someone. Here we've gathered a few more films that ignite a sense of wanderlust and romance, so that if a trip abroad isn't on the cards, one can travel vicariously through these stories.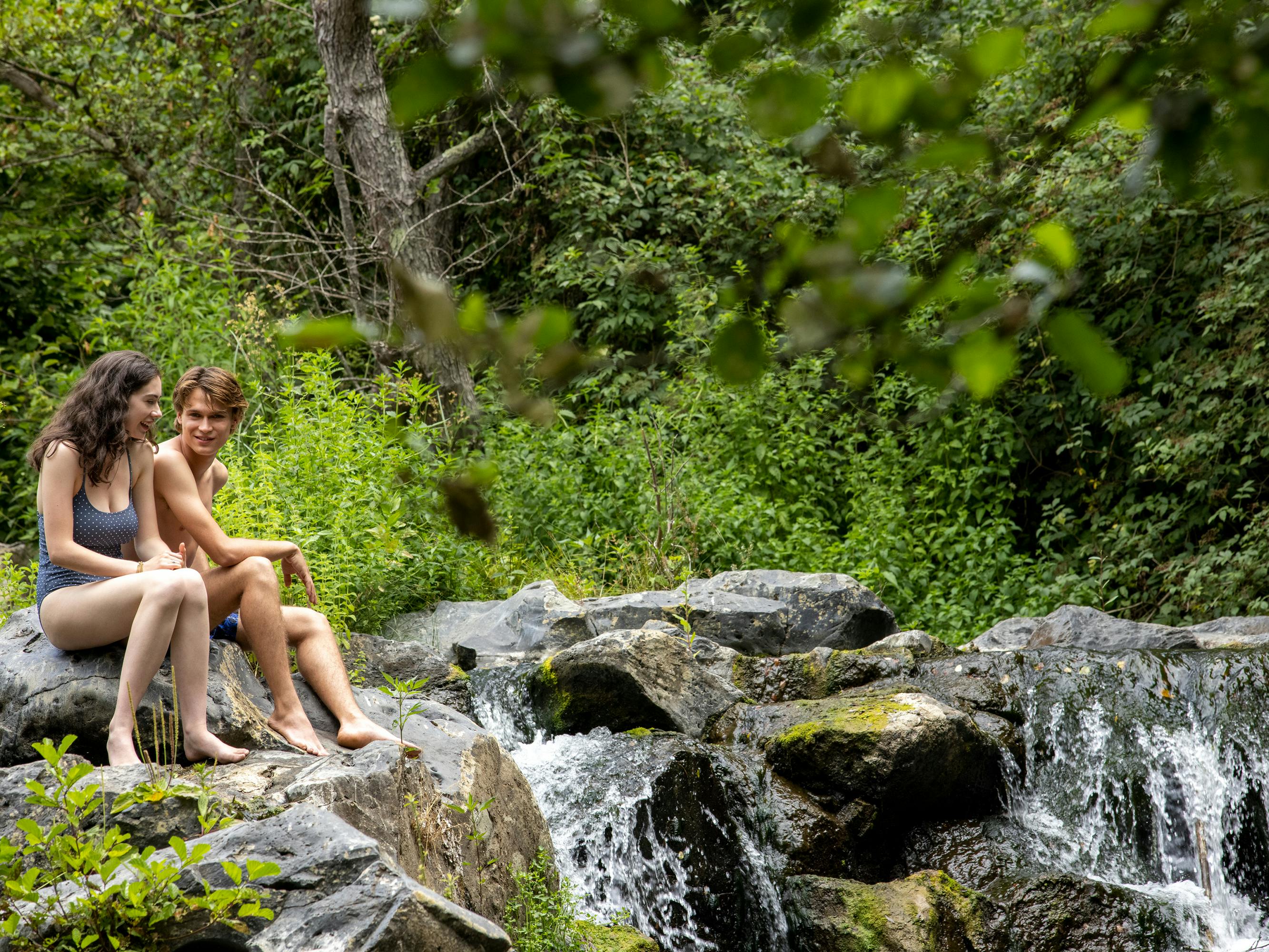 Photograph by Maila Iacovelli
Love & Gelato takes us back to many teens' first time abroad: a graduation trip. Lina, a 17-year-old American, plans to travel to Rome with her mother, but after her mother's unfortunate passing, Lina sets out on the journey on her own. There she finds just what the title suggests. Love and gelato — what more could one ask for?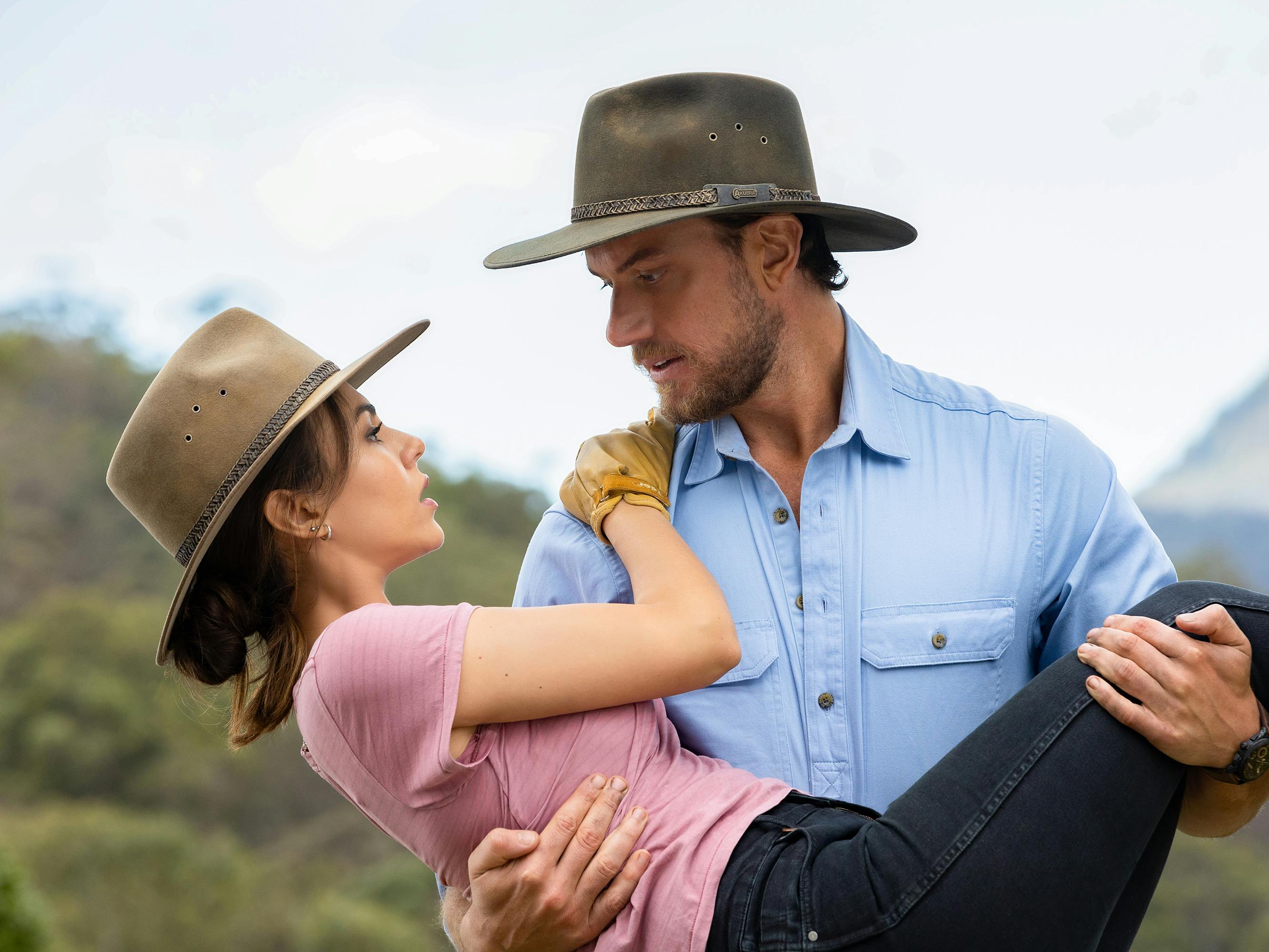 Photograph by Vince Valitutti
A Perfect Pairing not only covers finding love abroad, but also includes something for the city-girl-on-a-farm base. Lola leaves her job as a wine sales executive to venture out in the hope of starting a wine distribution company. Her first potential client happens to be in Australia, and she soon finds herself working as a farmhand to prove herself to the client. Of course, there's a handsome man around to train her. If you're open to some hard labor on your trip to find love, this one's for you.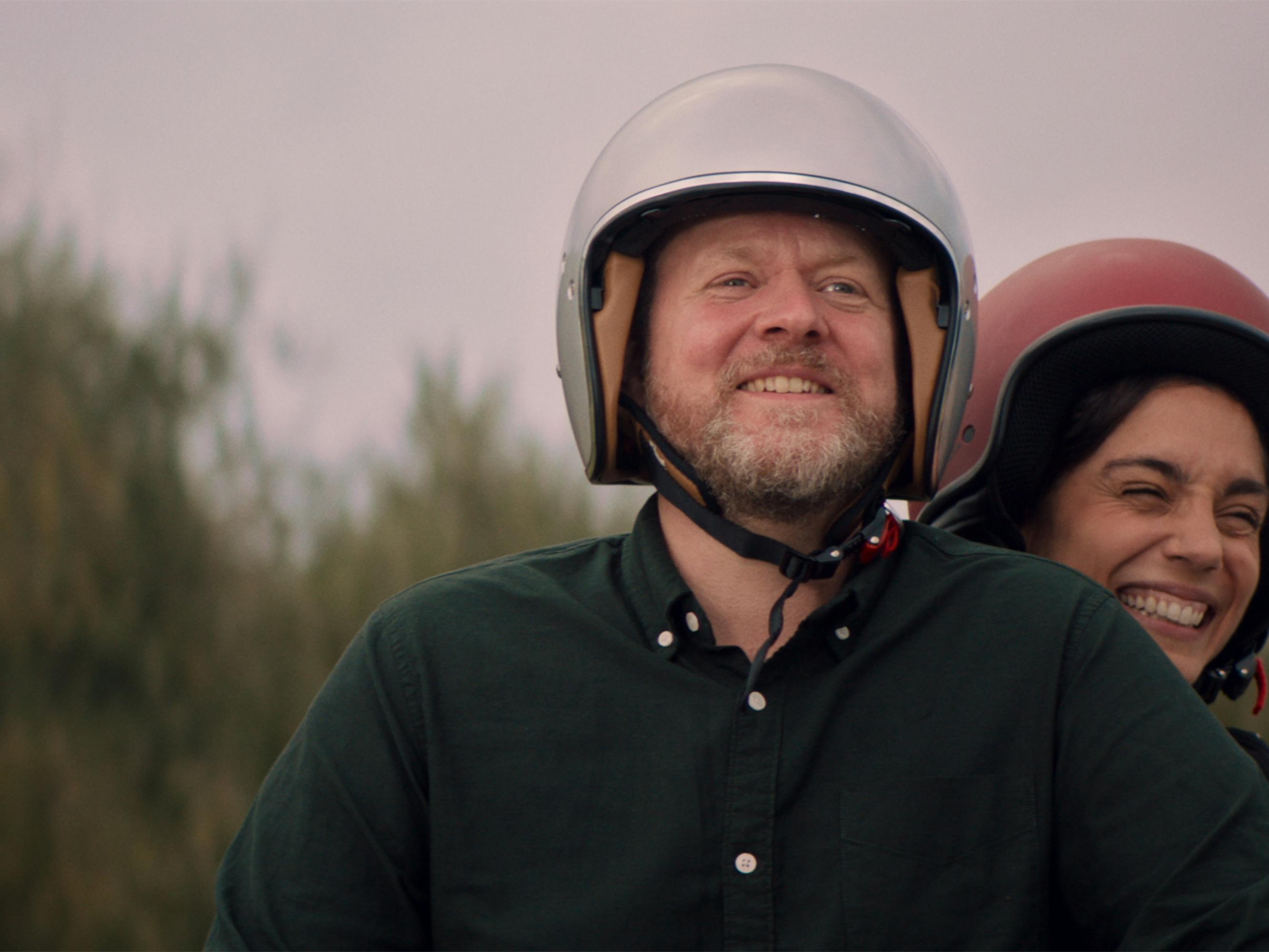 Toscana's protagonist is Danish chef Theo, who travels to Tuscany after inheriting an estate from his father (maybe he and Faraway's Zeynep should swap notes?). Once in Italy, he meets the estate's caretaker Sophia, and sparks fly. There's lots of food and beautiful shots of Tuscany that make it feel like truly the most romantic place in the world to have as the backdrop to your love story.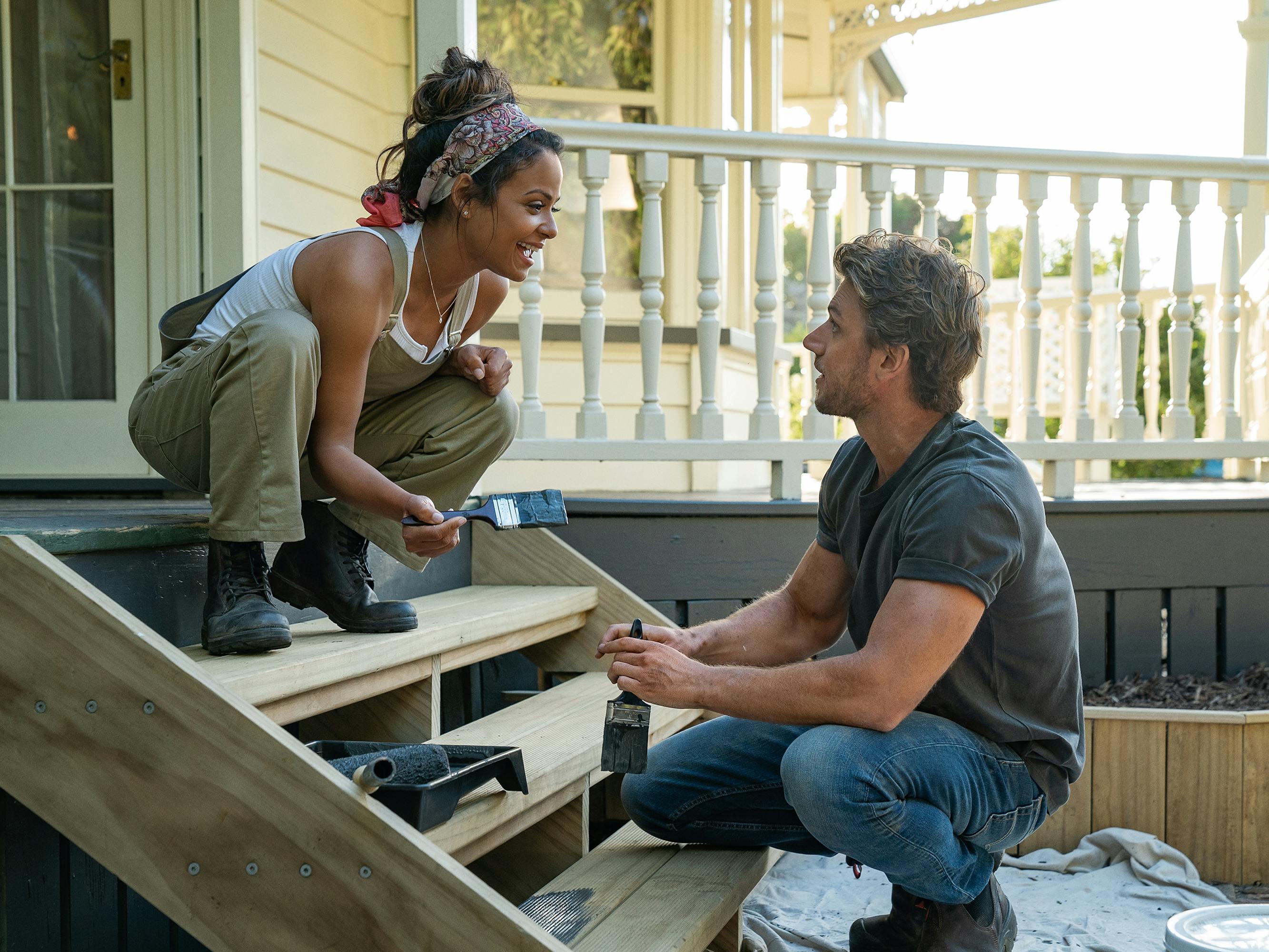 Christina Milian leads this romantic comedy as Gabriela, a San Francisco woman who loses her job and her relationship in the course of one week. She enters a contest to win a New Zealand inn, and soon finds herself hopping on a plane and overseeing its renovation with a gorgeous Kiwi contractor, Jake. You'll be searching for "win an inn" contests as soon as this film wraps.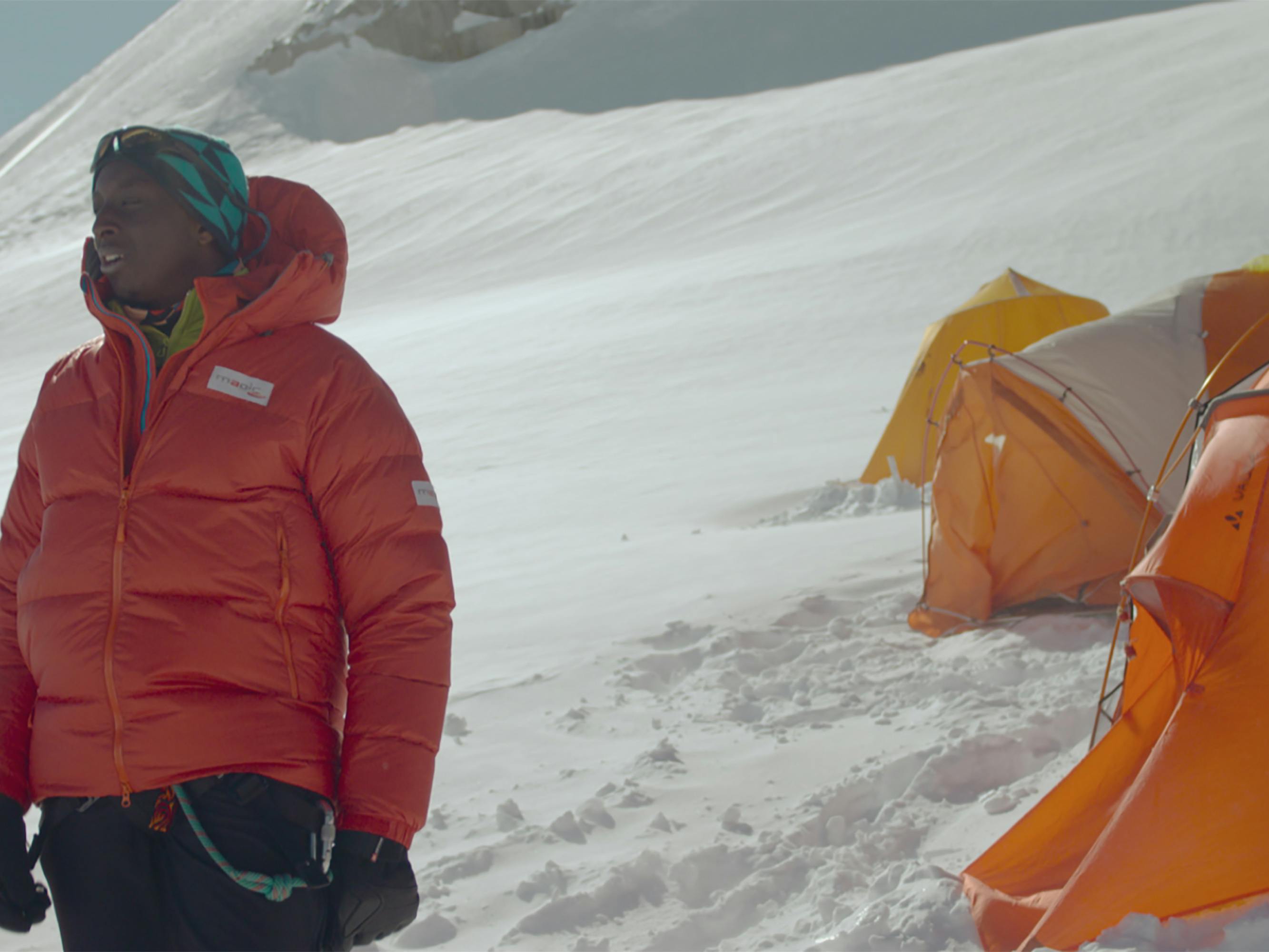 This French-language film follows a young Senegalese-French man, Samy, who decides to travel to Nepal and climb Mount Everest in order to impress the woman he's been chasing. This one deviates from the trope a bit, as the love Samy is after is really back home waiting for him while he goes on his journey, but the payoff could end up being all the better for it. The Climb is less sunny vistas and more snowy peaks, but it inspires the travel bug nonetheless!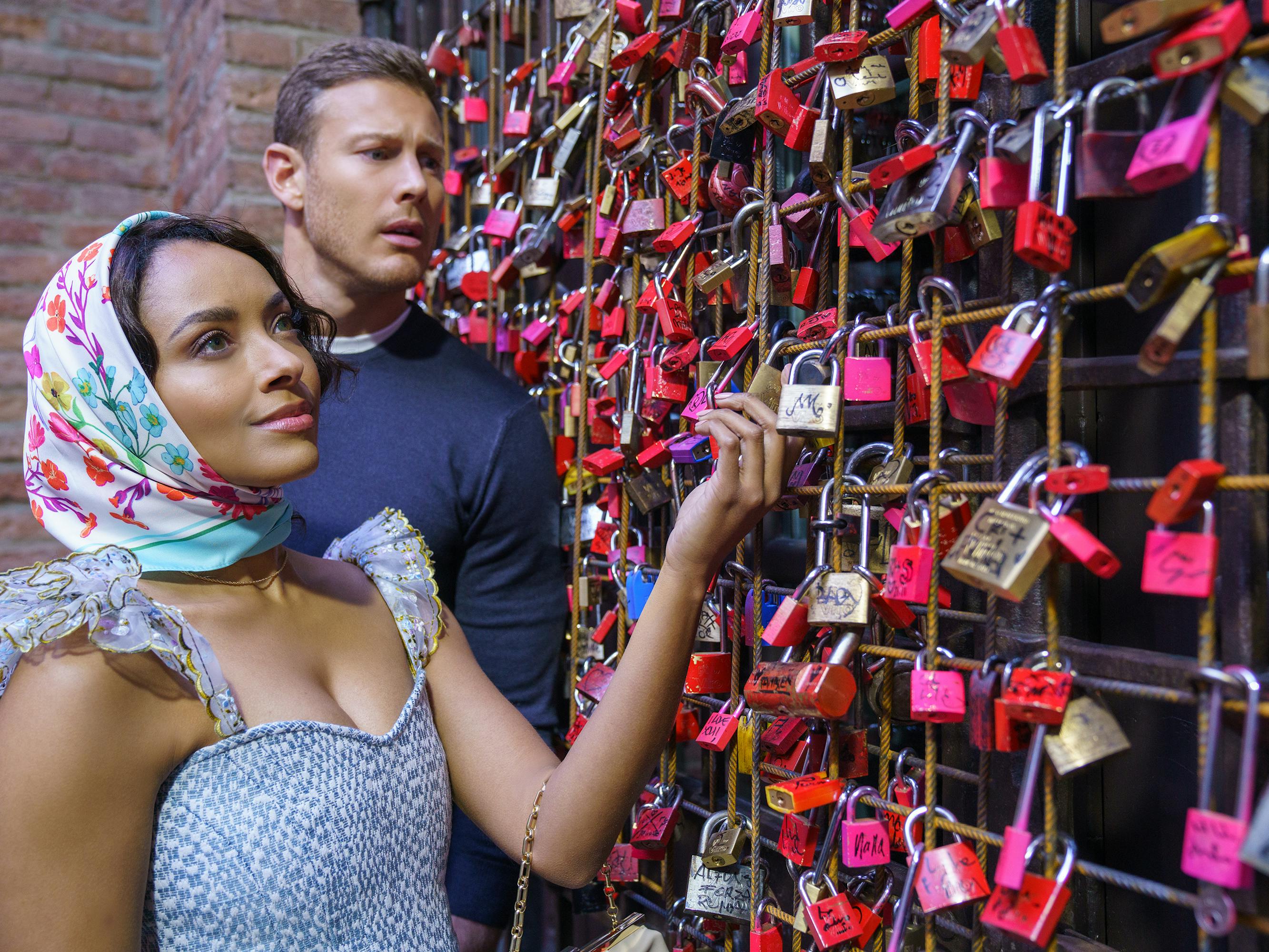 Photograph by Riccardo Ghilardi
Love in the Villa could be the ultimate nightmare for a solo traveler — American Julie books a trip to Verona, Italy after a breakup, only to find that the villa she rented was double-booked and she has to share the space with a stranger. But when that stranger turns out to be a gorgeous British man, Charlie (Tom Hopper), the situation's potential for horror swiftly turns to romance. Verona is, after all, the spot for star-crossed lovers. If a bit of celestial meddling appeals, add the city to your "trips to plan" list. 
To All The Boys: Always and Forever - U.S. to Korea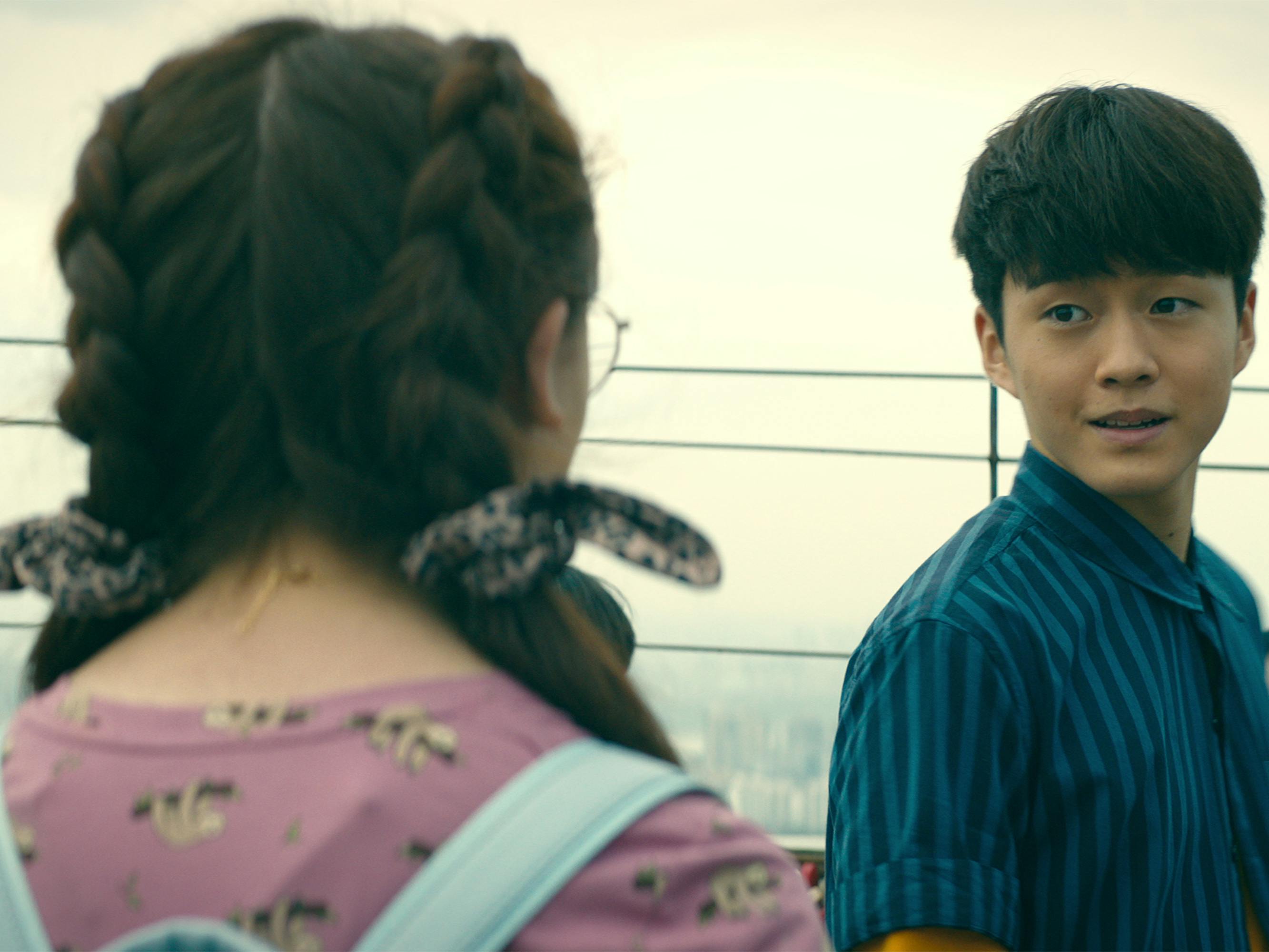 Okay, so technically the romance abroad part of To All the Boys: Always and Forever is a very brief storyline of one of the supporting characters, but as it's warranted a spin-off series, it feels worthy of inclusion. When the Covey girls and their dad travel to South Korea, youngest sister Kitty meets adorable Dae when he steps in to take a photo of the family on a romantic bridge. We'll see more of their story unfold in XO, Kitty, but for now, check out the third installment of the To All The Boys trilogy to see their meet-cute. 
Emily in Paris - U.S. to Paris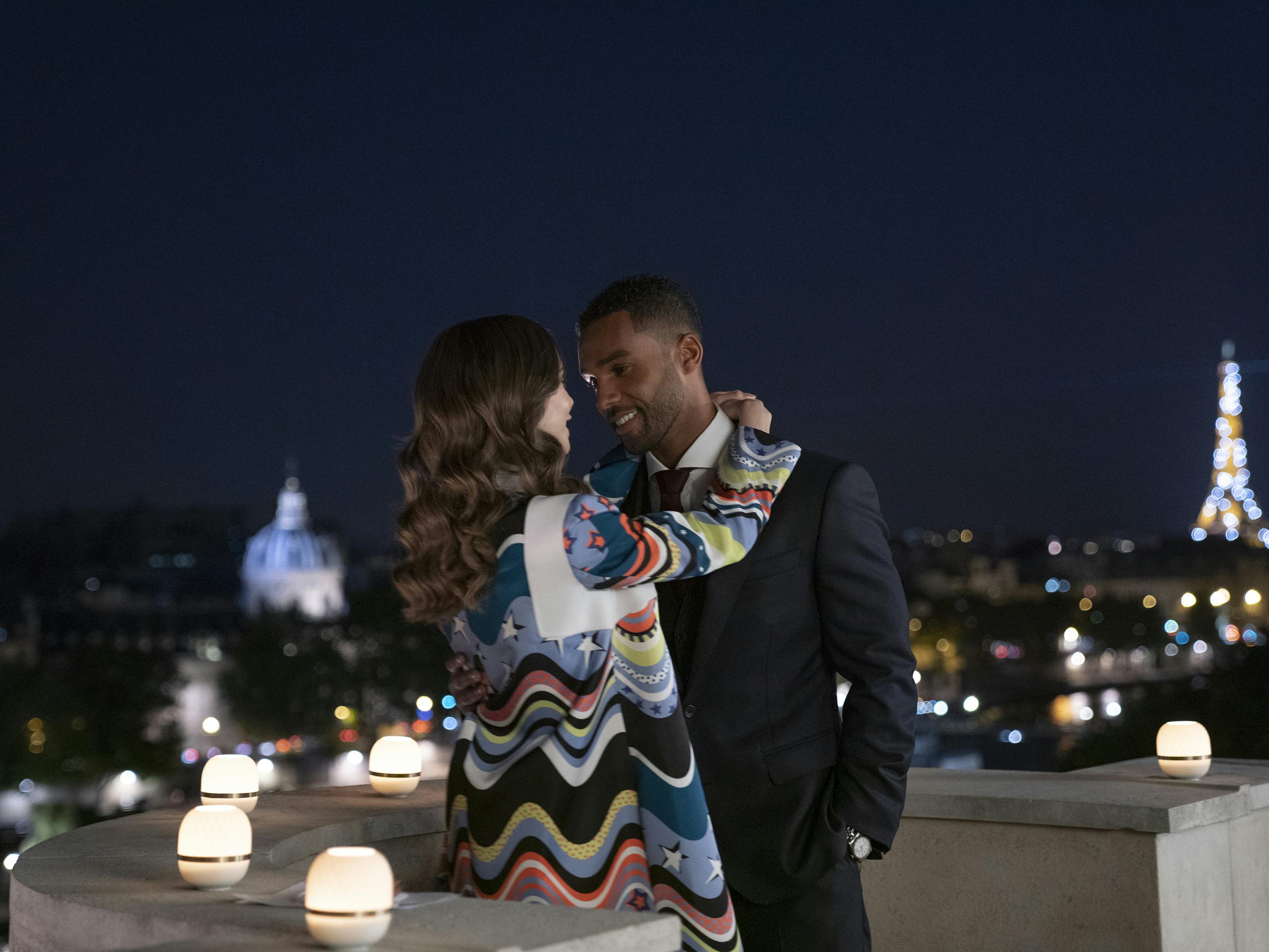 Photograph by Stéphanie Branchu
Emily in Paris may be a series, but for those looking for hours of escapism in a story of finding love away from home, this is the cream of the crop. Emily Cooper leaves Chicago for a stint at a marketing firm in Paris, but her love for the city and some of the people she's met keeps her in Paris longer than expected. Now in its third season, our protagonist's love stories span a few different men, each alluring and charismatic. The best part is we still don't know just where Emily's time in Paris will lead her!