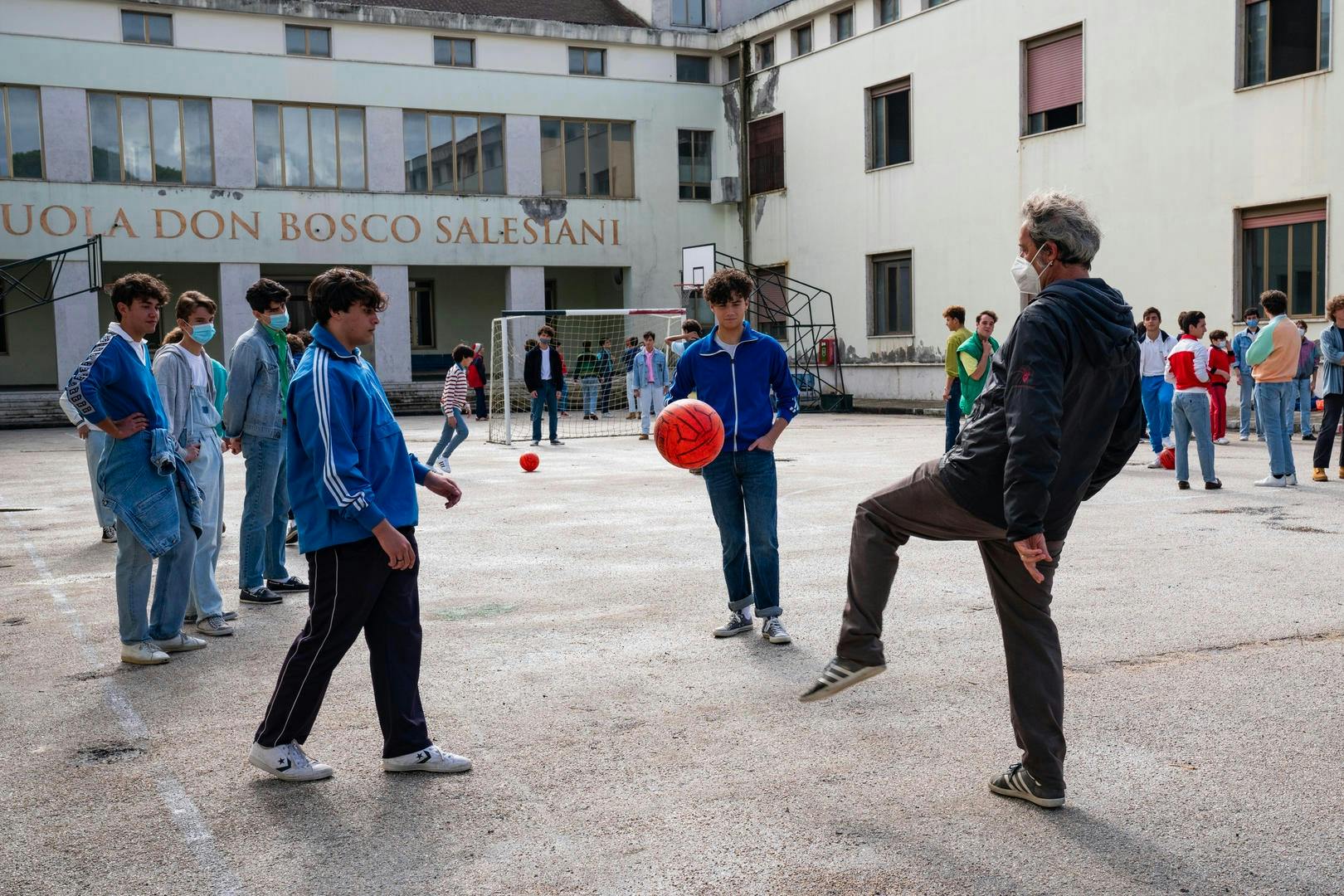 È stata la mano di Dio (The Hand of God)
Award-winning filmmaker Paolo Sorrentino explores his roots in his upcoming film.
Paolo Sorrentino invites you home, to the home he remembers from his youth in Naples in the 1980s. In his upcoming film, È stata la mano di Dio (The Hand of God), the writer-director makes familiar to viewers a world they might not know, crafting a story of loss and of finding that is both distinct to its characters and wholly universal. At the film's core is 17-year-old Fabietto Schisa and his spirited Neapolitan family. Fabietto roams the city looking for young romance, friendship, happiness, and himself. Tragic loss throws him into the trenches of grief, and he must reckon with the fact that his own life might have been taken if it weren't for the football legend Diego Maradona.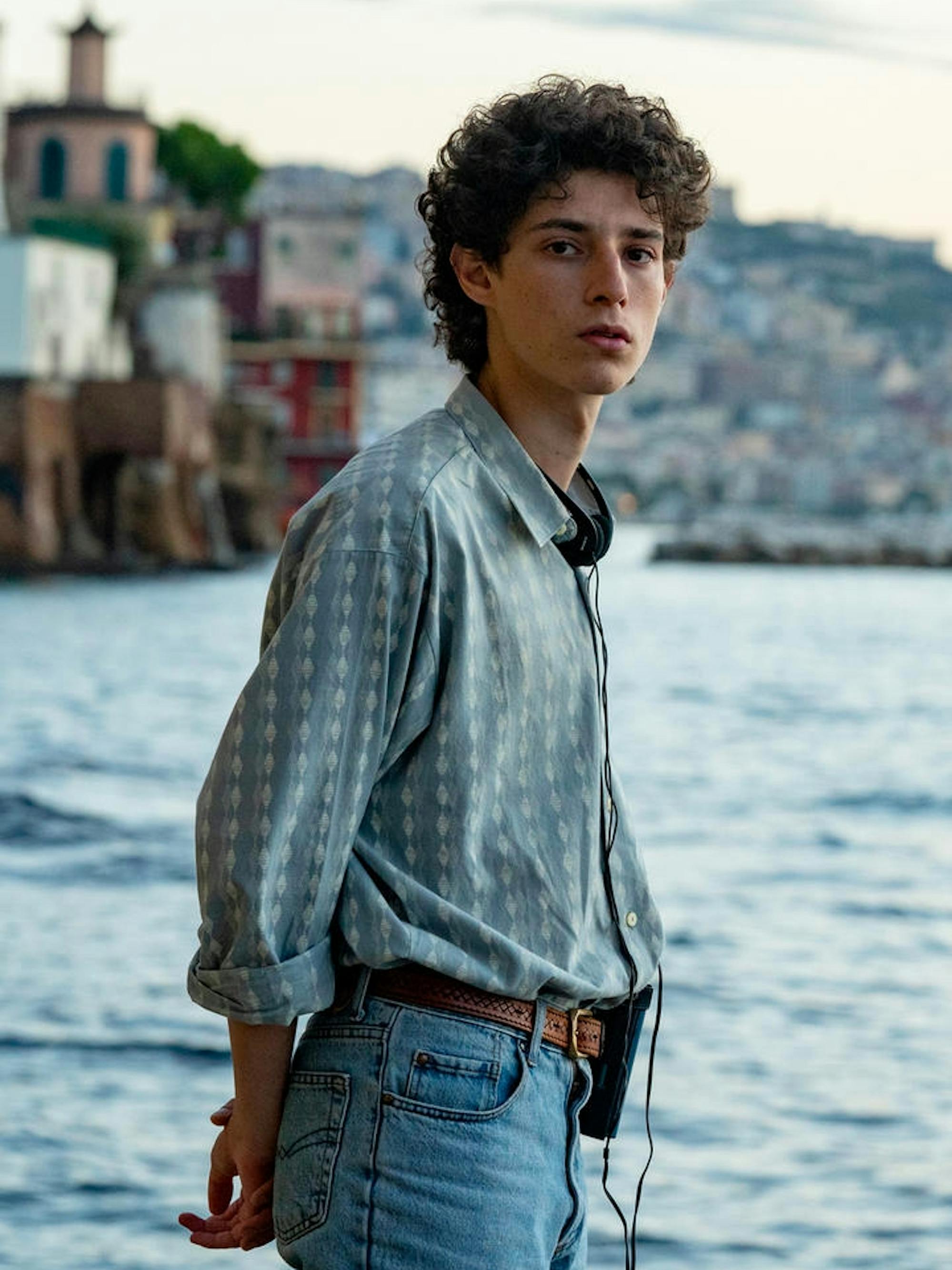 It isn't the first time Sorrentino has worked his love for Maradona into a film; in 2015, Youth introduced a heavy former football star known as the "South American," instantly recognizable to fans as a symbol for the player. È stata la mano di Dio marks other returns as well: Sorrentino's directorial debut L'uomo in più (One Man Up) was also filmed in Naples and starred Toni Servillo, who appears in this latest project as Fabietto's father. Since L'uomo in più, Sorrentino has directed a further eight feature films, including La grande bellezza (The Great Beauty) — for which he was awarded Oscar, Golden Globe, and BAFTA awards for Best Foreign Language Film — and short film and television projects like HBO's The Young Pope.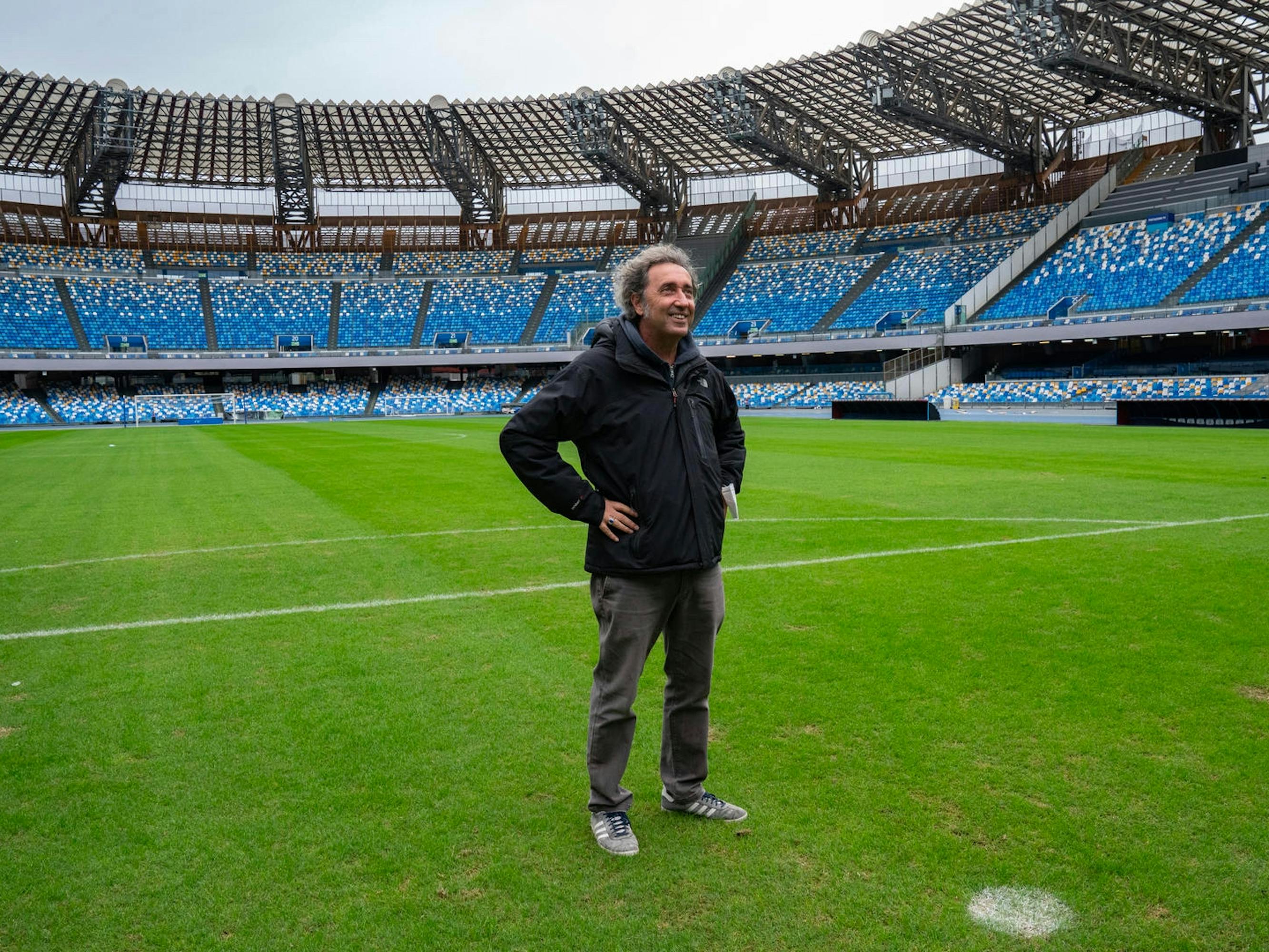 Now, 20 years into his career, the filmmaker heads home. There, he meets Fabietto and the Schisa family, plunging into Naples's shimmering sea and into his past, and painting for the audience his hometown, as he remembers it. È stata la mano di Dio is a memory of an ephemeral time and place: of a sister stowed away in the bathroom, of young boys kicking around a football before school, of unimaginable loss, of discovering the magic of cinema, of being saved by the greatest footballer ever to play the game.