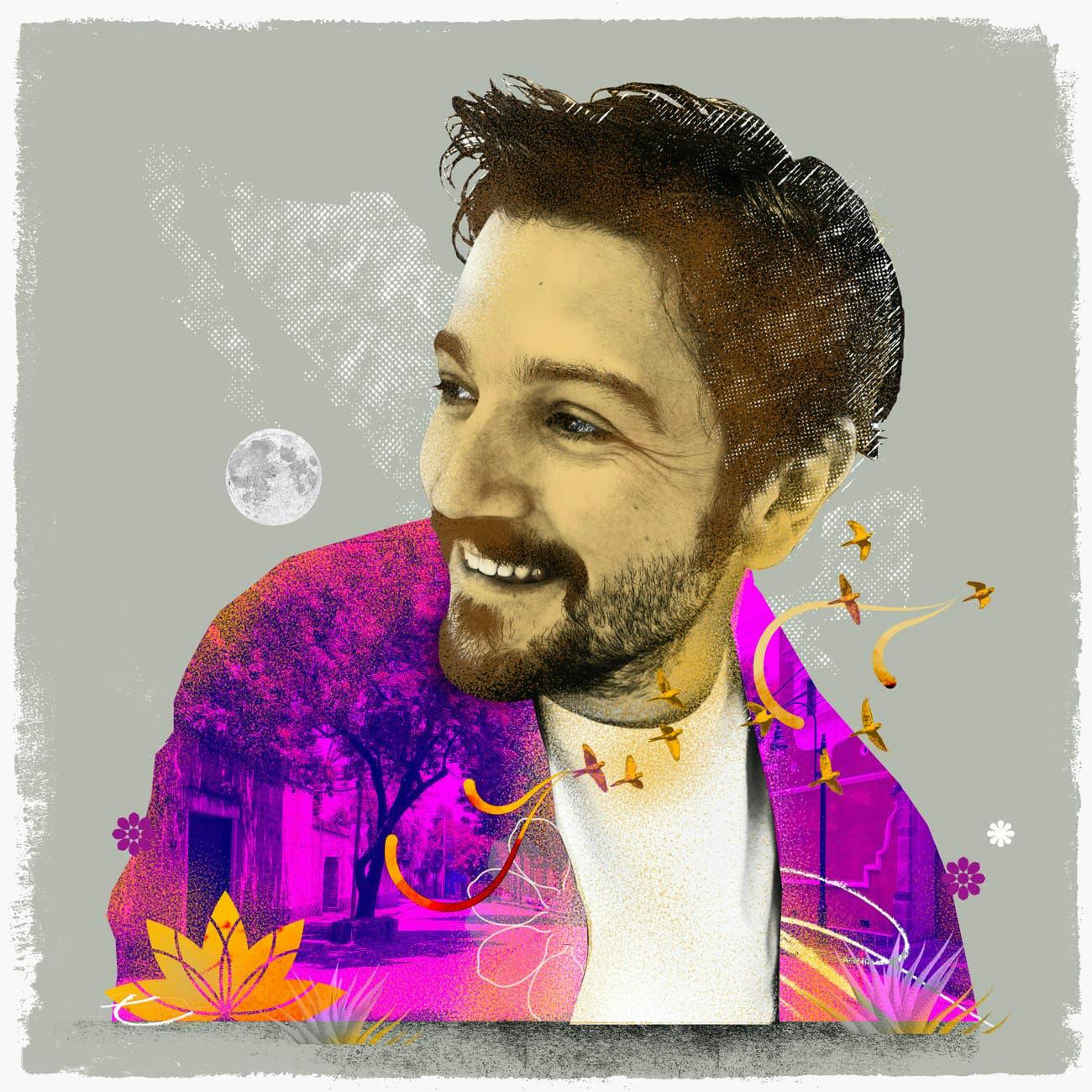 In Narcos: Mexico, the actor revisited the country of his childhood with a new perspective.
"My character is a very complex person, one of the most complex people I have approached in my life, and someone few people know," says Diego Luna, the actor at the center of the gripping crime drama Narcos: Mexico.
Over the course of his two-season run on the series, Luna delivered a masterful performance as Miguel Ángel Félix Gallardo ("Félix"), the cutthroat co-founder and leader of the Guadalajara Cartel. The real-life drug lord loomed large in 1980s Mexico, but he has remained a mystery in many ways. That ambiguity was a gift, Luna says — one that gave him "some freedom and space to create and play. In that freedom lives a project between fiction and reality."
For much of his two-decade-plus career, Luna himself has alternated between worlds, appearing in both acclaimed art-house fare and mainstream commercial productions. He gave a breakout performance in Alfonso Cuarón's 2001 Oscar-nominated indie classic Y tu mamá también, as a Mexico-City teenager who comes of age on a cross-country road trip. Since then, he has collaborated with filmmakers including Julie Taymor (Frida), Steven Spielberg (The Terminal), Gus Van Sant (Milk), and Barry Jenkins (If Beale Street Could Talk). He also stars as the blockbuster hero Cassian Andor inRogue One: A Star Wars Story.
As his star rose in Hollywood, Luna's heart remained in Mexico. Several years ago, he and his family moved home, to Mexico City. In Narcos, he found an opportunity to help shape a new understanding of his country's tumultuous recent history.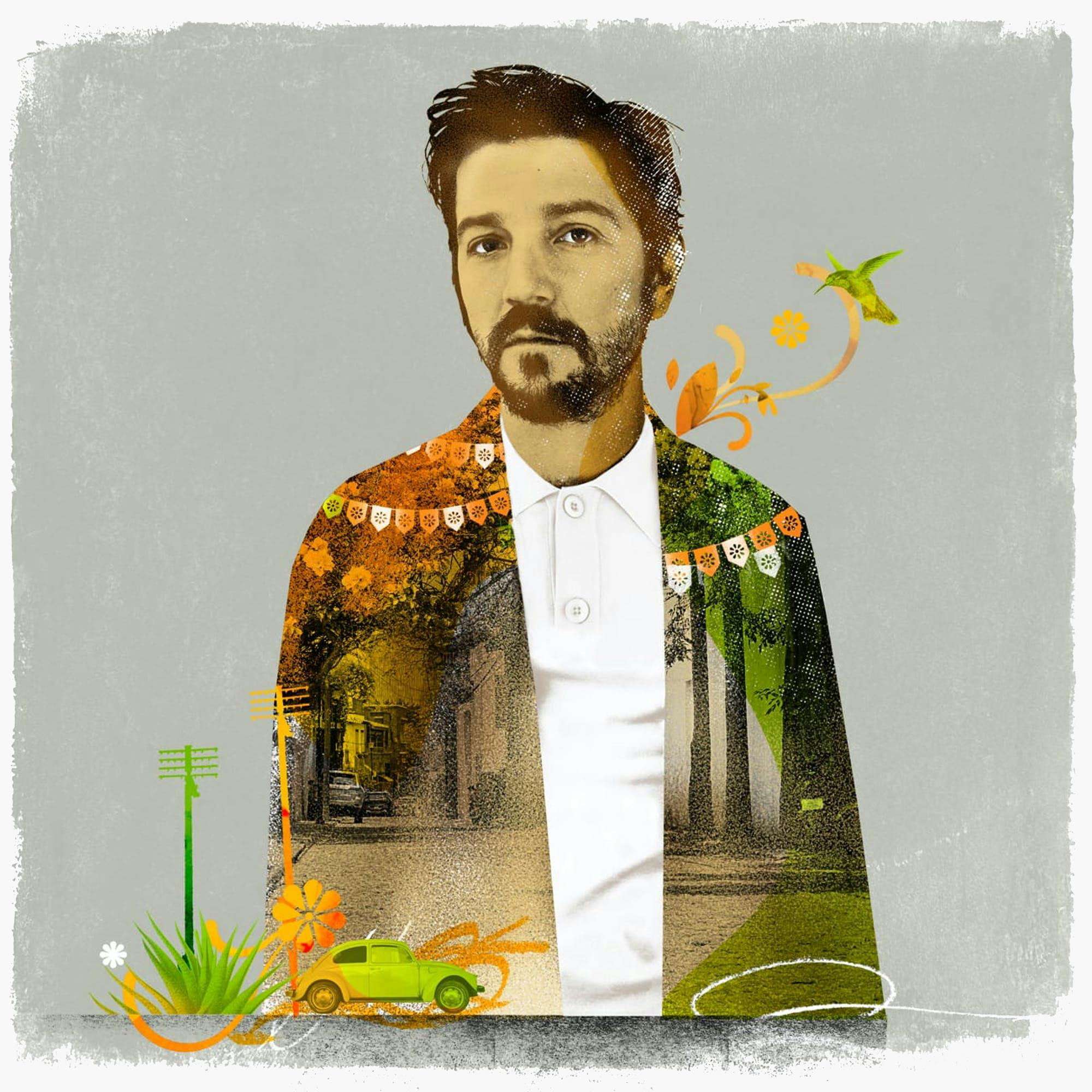 Justino Águila: Why did you decide to take on the role of the infamous drug trafficker Miguel Ángel Félix Gallardo?
Diego Luna: I decided to enter the project because I had a very deep conversation with Eric Newman, the showrunner, executive producer, and writer of the series. You have to be very cautious when you tell this kind of story. It is easy to fall into sensationalism. It is easy to fall into the glorification of a dark and violent world. It was important to me that the project spoke a little more deeply about the complexity of, and the number of characters involved in, this network of trafficking and corruption that reaches all levels. Speaking to Eric, I realized that they had done deep research, which left me very calm and convinced that he was doing it for the right reasons. He wanted to talk about things that we don't really talk about today.
I had the opportunity to work with a wonderful cast, the best actors and actresses whom I admire. It is here in Mexico where I decided to be an actor, and I feel like I am part of this community. What I really like about this project is that it has a global reach and it showcases the talent of this country. That talent extends to others, such as camera operators, designers... This was a great project mostly featuring Mexicans, and it was important to be part of that.
Did you have any concerns about starring in a story centered on the cartels?
DL: Normally, the story is told in the typical way — about the good and the bad, cops chasing the thieves. In this case, no. What interested me was, yes, talking about these interesting characters like Félix, Rafael Caro Quintero, or El Señor de los Cielos [a.k.a. Amado Carrillo Fuentes], but also talking about the whole system that shelters and protects them. It is a complex web that includes all the power structures. This machinery would not work if it were not for the involvement of police, military, politicians, and private companies. There is a level of brutal ignorance about what has to happen for cocaine to reach people, about how interconnected we are. It is very important to remind people in Europe that something has to happen for that drug to get there. There are a lot of stories behind it, decisions connected to thousands across the ocean, and violence. It is important for me to emphasize those things and tell those stories within a much bigger forum. It comes with a huge responsibility.
How would you describe your approach to the role?
DL: My process is more theatrical. There was plenty to do and read before being on set. I was lucky to have enough time to understand the context before the first season started. The world has changed dramatically; how did an organization like the one Félix built function at a time when my country was different? It was also important to understand the relationship between Mexico and the United States. In this sense, I was interested in a social portrait of that time, to understand the current era in which we live. I live in this country, this city, which have everything to do with that past. It was interesting to visit that Mexico of the 80s, the country where I grew up, with a very different perspective.
For me, telling stories in Mexico is important, and telling stories about Mexico is even more important.
Did anything surprise you about Miguel Ángel Félix Gallardo as you researched him?
DL: There are many facets to him. He was reserved and understood the value of being discreet in that world — and not many understood that. Others sought attention and wanted to be noticed. Félix was the opposite.
Why has it been important for you to make Mexico your primary residence, in addition to creating projects from there?
DL: This is the country that I love, where I was born. It is where the most important stories are, and where the most important people in my life live. I feel like I belong here, and that's something I don't feel anywhere else. I love to travel for work. When I have to go back to a place that I can call home, this is the place without a doubt. This is also the place that allows me to reflect on the importance of places and spaces. For me, telling stories in Mexico is important, and telling stories about Mexico is even more important.
How do you respond to those who say that there are too many stories about drug trafficking, that these projects run the risk of glamorizing that world?
DL: Not everyone thinks the same, and that is appreciated. It is important for me to emphasize to those people that we must not stop telling these stories. We must continue telling them because this subject is more alive than ever and more present than ever. Ignoring these stories or closing your eyes can be very dangerous. The point is how do you tell them, and what is the objective? I cannot defend all the trafficking stories, but I can defend this show, and the position we took, and what we sought.
But Mexico is not just this story, and as an actor, director, and producer, I dedicate myself to finding diversity and variety in stories. I could not spend my entire life talking about this topic, but I am proud to have been able to tell the Narcos: Mexico story. In this country, there is so much diversity. There are many other Mexicos, and there are many other stories waiting to be told.