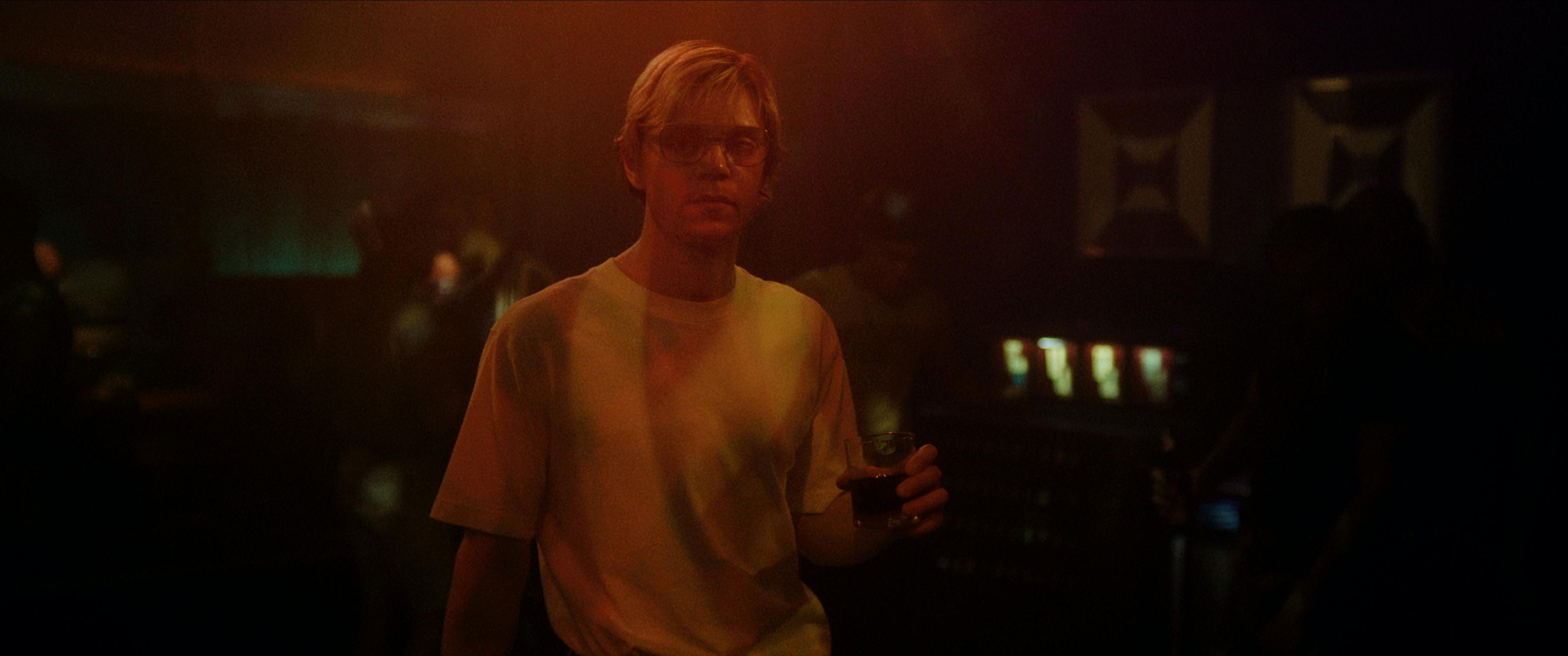 First Look
DAHMER - Monster: The Jeffrey Dahmer Story
Emmy-winning Ryan Murphy and Ian Brennan examine the heartbreaking story of Dahmer's victims from unheard angles.
The crimes of Jeffrey Dahmer terrified and captivated the world upon his arrest in 1991, and the story of the cannibal serial killer next door continues to be a dark fascination decades later. What lingers in the cultural memory are the sensationalized headlines and gory details, but the stories of Dahmer's victims and the people who tried to stop him have gone untold. DAHMER - Monster: The Jeffrey Dahmer Story, created by Ryan Murphy and Ian Brennan (the Emmy Award-winning minds behind American Crime Story and American Horror Story), takes a step back and examines the Dahmer case from previously unseen and unheard angles. 

In the 10-episode limited series, Evan Peters (Mare of Easttown, American Horror Story) physically transforms into Jeffrey Dahmer, from the killer's high school years up to his death in prison at age 34. "I was very scared about all of the things that Dahmer did, and trying to commit to [playing this character] was absolutely going to be one of the hardest things I've ever had to do in my life," says Peters. "It was so jaw-dropping that it all really happened. It felt important to be respectful to the victims and to the victims' families to try to tell the story as authentically as we could." 

In supporting roles, Richard Jenkins and Molly Ringwald star as Dahmer's father, Lionel, and his stepmother, Shari, and Penelope Ann Miller plays his absent mother, Joyce, as the series follows their struggle to make sense of their troubled son and their neglect to recognize his danger. "It's called The Jeffrey Dahmer Story, but it's not just him and his backstory. It's the repercussions; it's how society and our system failed to stop him multiple times because of racism and homophobia," adds Peters. "Everybody gets their side of the story told."
The series' mission was clear from the start. "We had one rule going into this from Ryan [Murphy] that it would never be told from Dahmer's point of view," Peters continues. With episodes directed by Gregg Araki, Paris Barclay, Carl Franklin, Jennifer Lynch, and Clement Virgo, DAHMER examines the serial killer's murders of 17 men and boys, mostly individuals of color, across the midwest over the course of 13 years. As the series evolves, it explores how the case was egregiously mishandled and how the crimes went ignored by police for over a decade. Murphy consulted with Rashad Robinson, the president of Color of Change, a nonprofit civil rights advocacy organization, to ensure that the victim's stories were front and center in the writing and production of the project. 

"My first introduction to Jeffrey Dahmer and his story was hearing something on the news and then hearing my parents talk," says Niecy Nash (When They See Us, Selma), who plays Dahmer's next-door neighbor Glenda Cleveland, a figure that is often missing from the retellings of the murders. "Glenda was one of his victims too. And her story has been told the least."

Cleveland, who lived in the same Milwaukee apartment complex as Dahmer, had suspicions of his crimes from the beginning, and she diligently alerted their landlord multiple times of the foul odor coming from his apartment. When the landlord failed to do anything, as Dahmer was "a good tenant," she started calling the police, but they refused to take a Black woman and her family, living in an underserved neighborhood, seriously. In one instance, she called the police as she witnessed Konerak Sinthasomphone, an injured 14-year-old boy, stumble naked out of Dahmer's apartment and onto the street. Upon their arrival, Dahmer told the officers the boy was his lover and they had just gotten into an argument. The police took his word over Cleveland's, who repeatedly begged them to reevaluate before they inevitably helped the boy back into Dahmer's arms and he became another casualty. 

Dahmer's actions affected countless lives beyond his victims'; the series spends time with their grieving families, as they struggle to process the traumatic murders. "Heavy is the head that wears the crown to tell this story as it had never been done before," says Nash. "That comes with a lot of responsibility because you want to make sure you get it right." These families and communities were forever haunted by Dahmer's grisly and senseless acts and deserve for their stories to finally be introduced into the narrative. 
"The theme of this entire piece is timeless," adds Nash. "You still have communities that are being underserved, being over policed in the wrong way. We have people crying out for change and to be heard by the powers that be." Even in the aftermath of the Dahmer trial, Cleveland's heroism is overshadowed by the authorities' lack of action. "She deserved way more than a little cheesy plaque in the bottom of a social hall somewhere. She deserved way more than the police to step in front of her and say, 'Look what we did. Look what we tried to do,'" says Nash.

Along with Clevevand's story, which has historically been overlooked in favor of the shocking aspects of the case, DAHMER centers on the victims and their families working through their grief as the trial unfolds. "The Jeffrey Dahmer story is so much bigger than just him," Peters reflects. In focusing on the institutional failures and incompetence that allowed Dahmer to continue killing in plain sight, DAHMER - Monster: The Jeffrey Dahmer Story tells a tragically prescient story of individuals and communities fighting to be heard, and the deadly consequences when they are ignored by those in power.

The limited series makes its debut September 21 on Netflix.