The storied writer walks us through the script of the final season of The Kominsky Method.
When he began writing the third and final season of The Kominsky Method, series creator Chuck Lorre knew exactly what to do. Sort of. "I knew I wanted to start the final season with Norman's funeral. Land the first shot hard; no artifice. The first image tells you everything and the eulogies then reveal more about the mourners than the departed," he says, before quickly adding, "I revised the scene constantly for months."
Lorre, who co-created many beloved sitcoms, including Grace Under Fire, Cybill, The Big Bang Theory, Two and a Half Men, and Mom, is a firm believer in the rewriting process. "I did a table read for every episode. Coming from four-camera shows I've always relied on hearing the words read before shooting so I can revise, cut, or punch," he says.
In this case, Kominsky star Michael Douglas asked Lorre about toning down his character Sandy's tribute to his deceased best friend, a role played in the show's first two seasons by Alan Arkin. "Michael liked the eulogy but was concerned about the level of anger toward Norman. He was right. I toned down the vitriol," Lorre says. "The first draft was clearly overkill, and I happily cut it."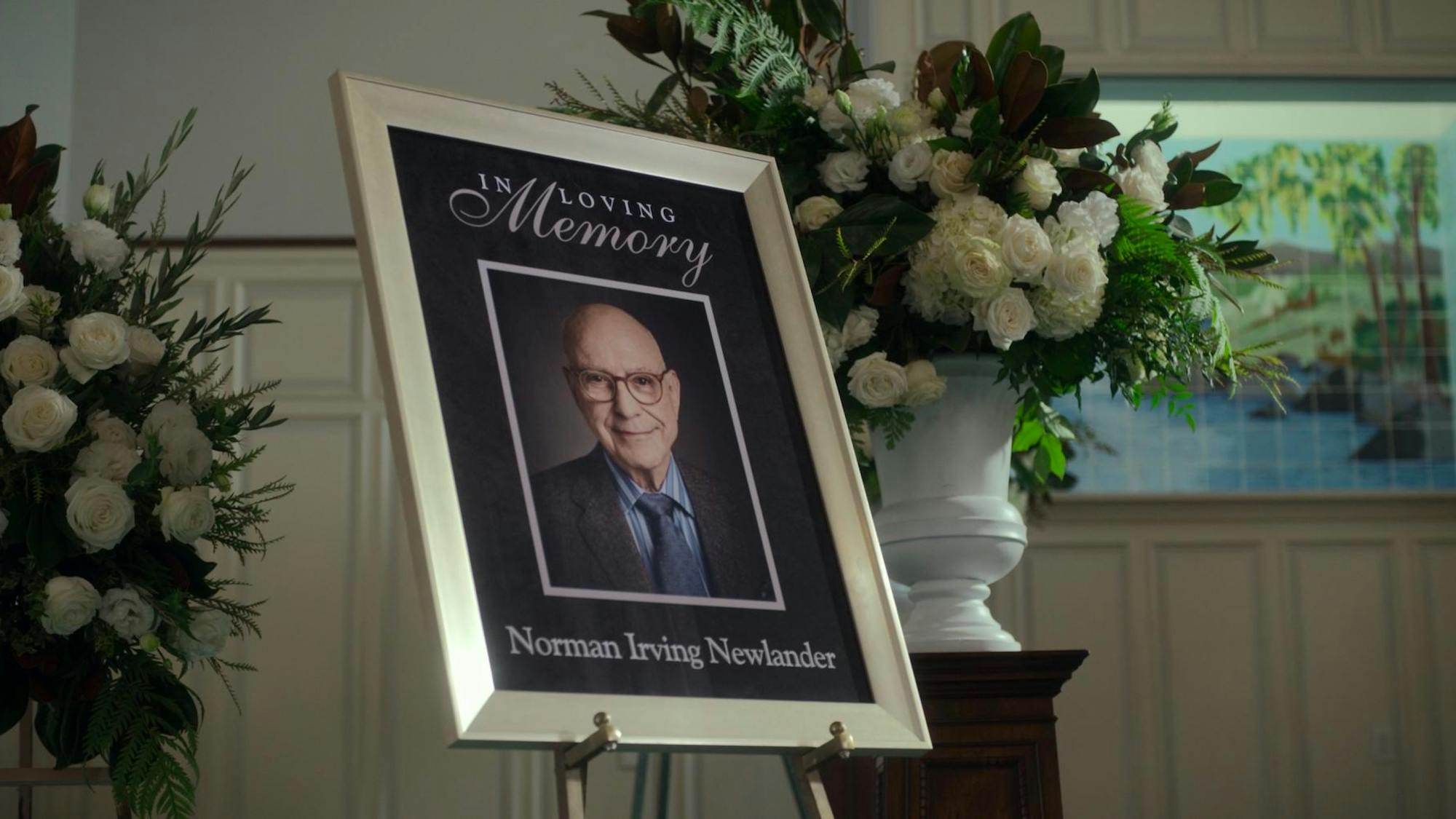 The largely unspoken responses to Sandy's eulogy from his daughter, Mindy (Sarah Baker), and soon-to-be son-in-law, Martin (Paul Reiser), were just as important as anything on the page — "I told Paul that he was essentially playing Statler and Waldorf from The Muppet Show," Lorre says — but ultimately it was Douglas who had to sell it, and the Oscar and Emmy winner didn't disappoint. "With wide, reverse, close, crane, and medium shots, the whole scene required probably eight or nine takes," remembers Lorre, who also directed the episode. "The close-up takes were critical, and not surprisingly, Michael nailed them immediately. It was maybe two takes."