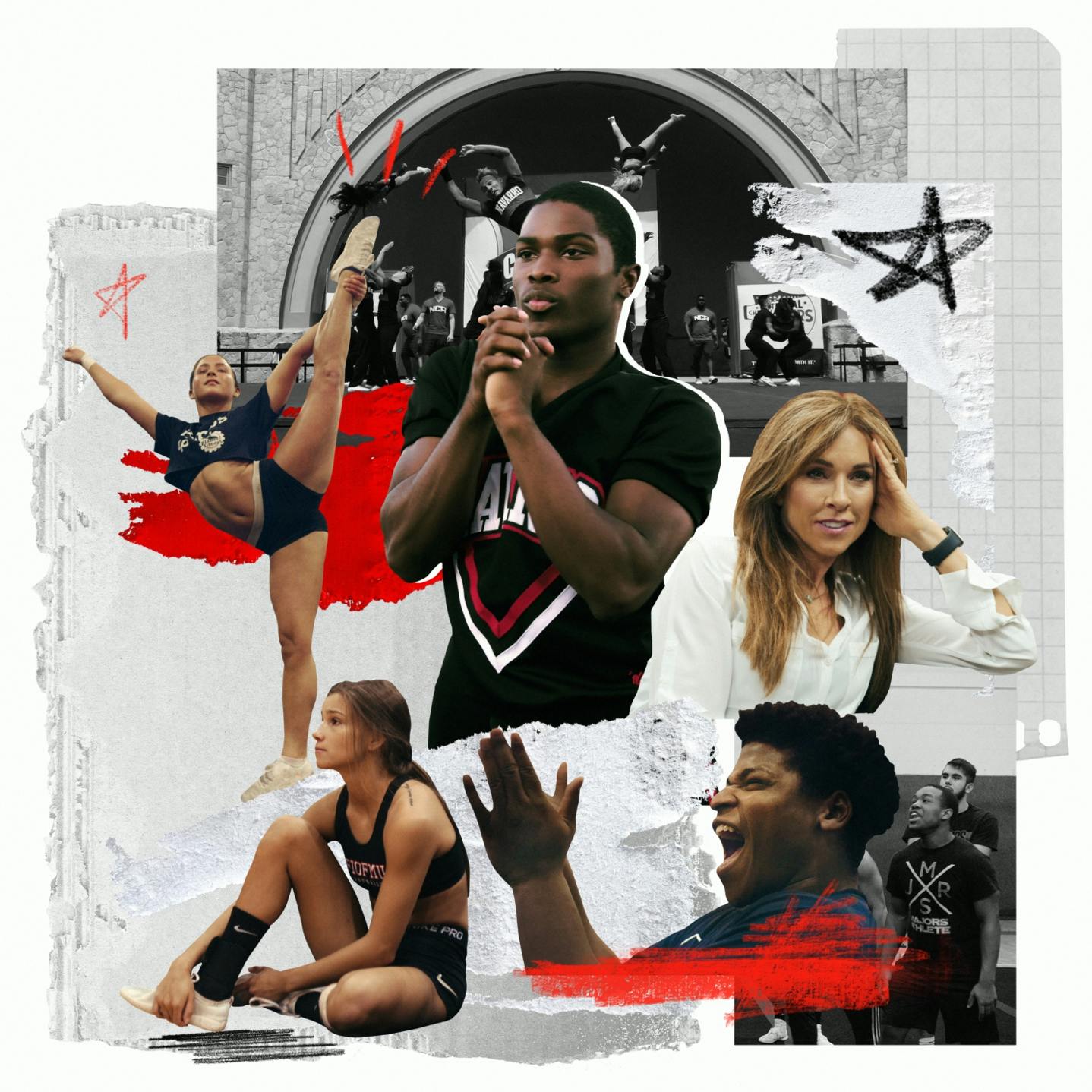 There's more to Cheer than big bows, pom-poms, and "mat talk." The coach, the creator, and a standout athlete reflect on why the series has captured so many hearts.
When the six-part docuseries Cheer premiered in January, it didn't take long before social media went "full out" over the year-in-the-life look at Navarro College's championship-winning competitive cheerleading program and its tireless coach, Monica Aldama. Gymnast Simone Biles tweeted, "I'm trying out for Navarro Cheer"; Reese Witherspoon chimed in that she "cried big baby tears" at the end of the series. Ellen DeGeneres was so moved she invited the team to appear on her talk show, and she sent one member of the squad — breakout star Jerry Harris — to cover the red carpet at the Oscars.
"I was like, Oh my goodness!" recalls series standout La'Darius Marshall. "All these celebrities are literally watching this show. I just thought it was this little cheerleading show, but it became something people wanted to watch because they got to see humans being human, going through stuff that everyone goes through, and still putting on a smile and making it work."
It's easy to see how "this little cheerleading show" became an overnight cultural obsession. Created by Greg Whiteley (whose previous credits include the Emmy-nominated high school debate team doc Resolved and the Netflix series Last Chance U, about junior college football), Cheer introduces viewers to the insular world of a demanding sport, one that requires unwavering commitment and astonishing athleticism. "It's so niche that the vast majority of people that are even aware of it don't know the rules, the vocabulary, or the rituals that are associated with it," says Whiteley. "There is something that's pleasing about taking a look behind the curtain of this thing that you think you know, to realize that you don't really know it at all."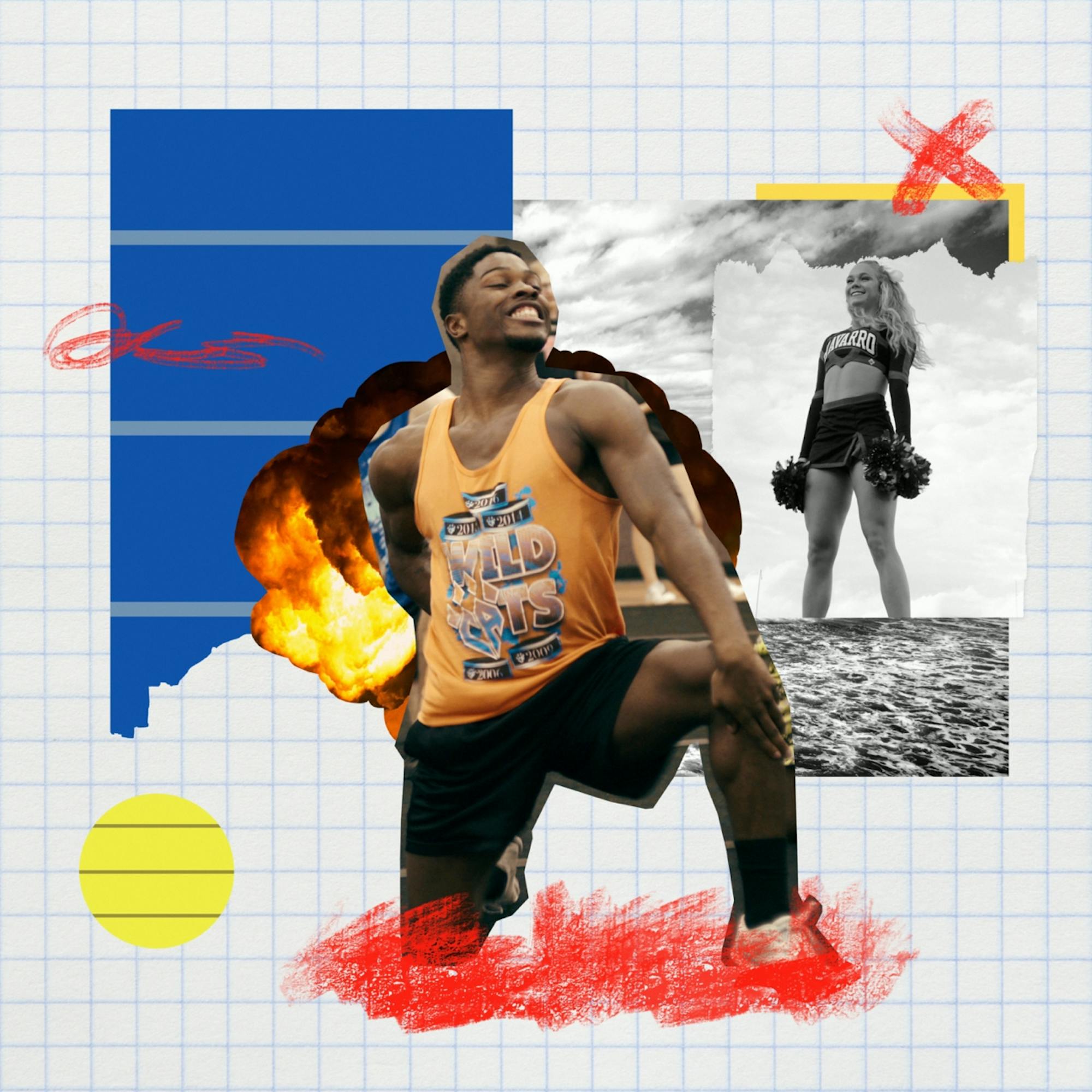 Whiteley and his team — which included two cinematographers working 10-hour days, six days a week — had unfettered access to the grueling practices required to craft the two-minute, 15-second routine that the squad hoped to perform at the 2019 National Cheerleaders Association's championship in Daytona Beach, Florida. Injuries — from broken ribs to torn A.C.L.s — were common, but the cheerleaders pushed through, always seeking their coach's approval.
"The athleticism is just top-notch," says Aldama, a firebrand known for her perfectionist drive and her calm under pressure. "Their grit, their determination, their passion are just on another level, and they work harder than anybody I know. If we need an extra practice because something is not looking quite right, nobody complains. They show up, they do the work, and they know that we all have a common goal."
Even before the docuseries, Aldama was a celebrity in both Corsicana, Texas — the small town whose other claim to fame is the local fruitcake factory — and in the world of cheerleading at large. Having led Navarro to 14 national championships, she's developed a reputation as a strict disciplinarian. Her motto is "You keep going until you get it right, and then you keep going until you can't get it wrong." But she also serves as a kind of foster mother to the team, and her devotion to them inspires unwavering loyalty.
It doesn't matter how much money you have. It doesn't matter if you're gay or straight, black, white.
Friendships and rivalries develop as the squad practices together, each member hoping to "make mat" (be selected to perform) in Daytona. Whiteley captures these relationships in astonishingly honest detail. Although the team itself numbers some 30 people, the filmmaker mostly trains his lens on five subjects — Morgan Simianer, Gabi Butler, Lexi Brumback, Harris, and Marshall — who talk candidly about the hardships they've faced, the heartbreak they've suffered, and how cheerleading has served as an invaluable lifeline for them in their darkest moments. (In Butler's case, the need to excel is driven in part by her brand as a "cheerlebrity" with more than 1.5 million Instagram followers.)
The fact that so many of the cheerleaders come from challenging circumstances feels like a revelation, upending conventional notions about the people who participate in cheer. "One of the stereotypes is that you have to be this wealthy, popular girl to be a cheerleader, and that's not true at all," Aldama says. Marshall, for example, survived an abusive childhood in Fort Walton Beach, Florida, where he and his brothers were raised by a neighborhood caretaker because their mother was struggling with addiction. "The cheerleading world is so accepting," Aldama notes. "It doesn't matter how much money you have. It doesn't matter if you're gay or straight, black, white. Everyone is accepted. Everyone is loved and treated the same."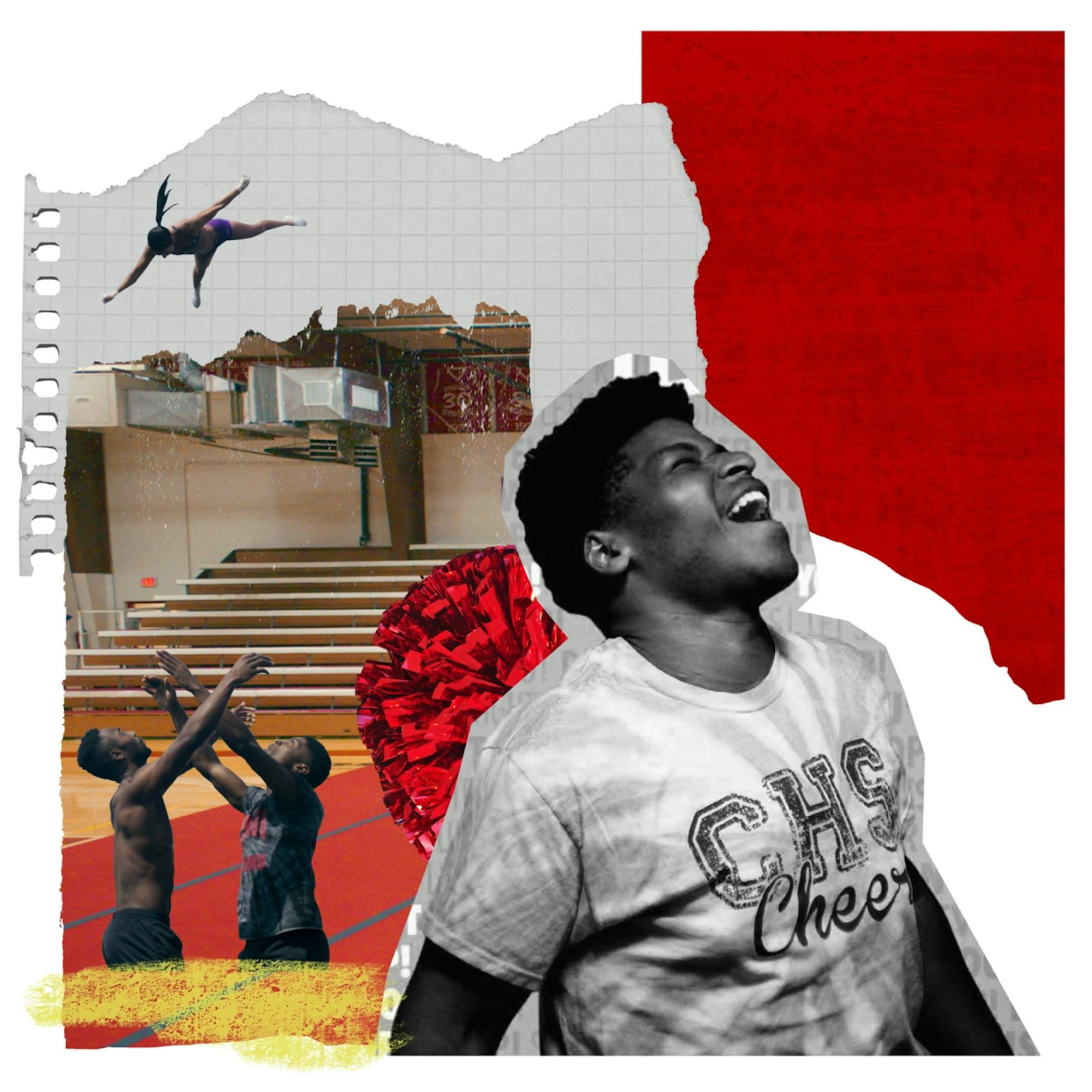 "I think most people have dismissed the activity of cheerleading as this thing that's frivolous and maybe superficial," adds Whiteley. "But there are interesting, complicated, passionate people that make up this activity. There's something special about that age group, too. You're right at that age when you're really trying to figure out who you are going to be. You're asking yourself these existential questions, which can't help but reveal a certain humanity."
The effortlessly charismatic Marshall says that just as his time at Navarro put him on a path to success, the experience of watching himself on Cheer also offered valuable lessons. "I was a little shocked at how I was talking to people," he says. "But I mean, it was me. . . . I saw for myself all the good attributes and everything, so I was very happy and pleased with that. But I also saw my worst flaws. I was like, O.K., let's do some digging, and let's fix it." In the end, Whiteley believes it is the spirit of uplift embedded in the series — and in the sport itself — that makes Cheer resonate so strongly with audiences. "Woven into the fabric of all of cheerleading is this notion that we are here to try to make the world a better place," the filmmaker says. "I think it came along at a particularly good time, when coming into contact with people like that was needed."