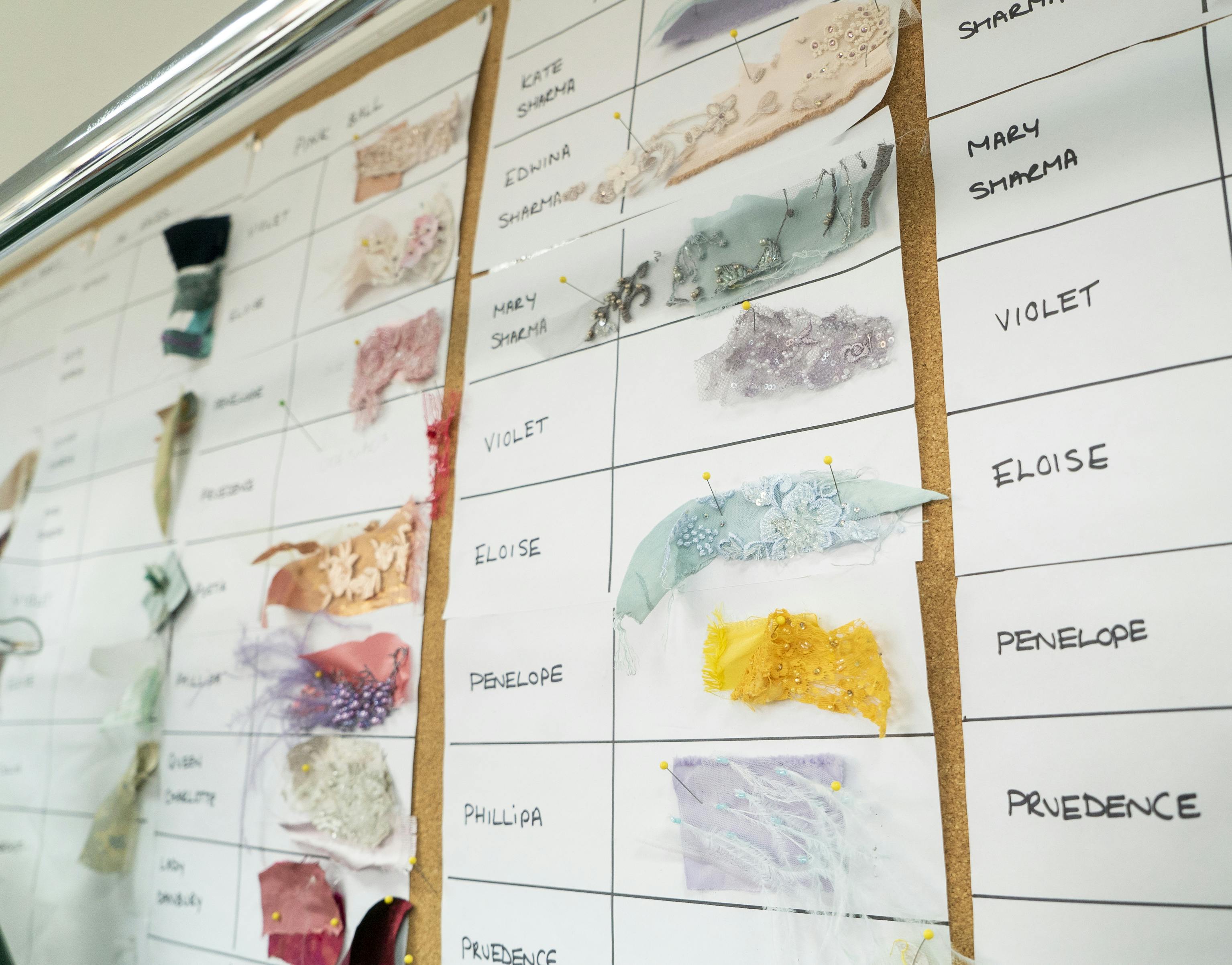 "We average 90 costumes per episode and can have seven fittings in one day, since each dress takes three to four fittings to complete. We did 146 outfits for Episode 1 alone." If Bridgerton costume designer Sophie Canale didn't quickly add, "It's an absolute joy to be able to design and make everything for every single character," you might understand if she needed a moment to vent.
But as Netflix's hit series heads into its second season, Canale and her team are more than ready to kick things into overdrive. "It is very rare to be able to do this with a cast so huge, from day players to our regular cast, so we need to make sure that the costumes fit perfectly," she says.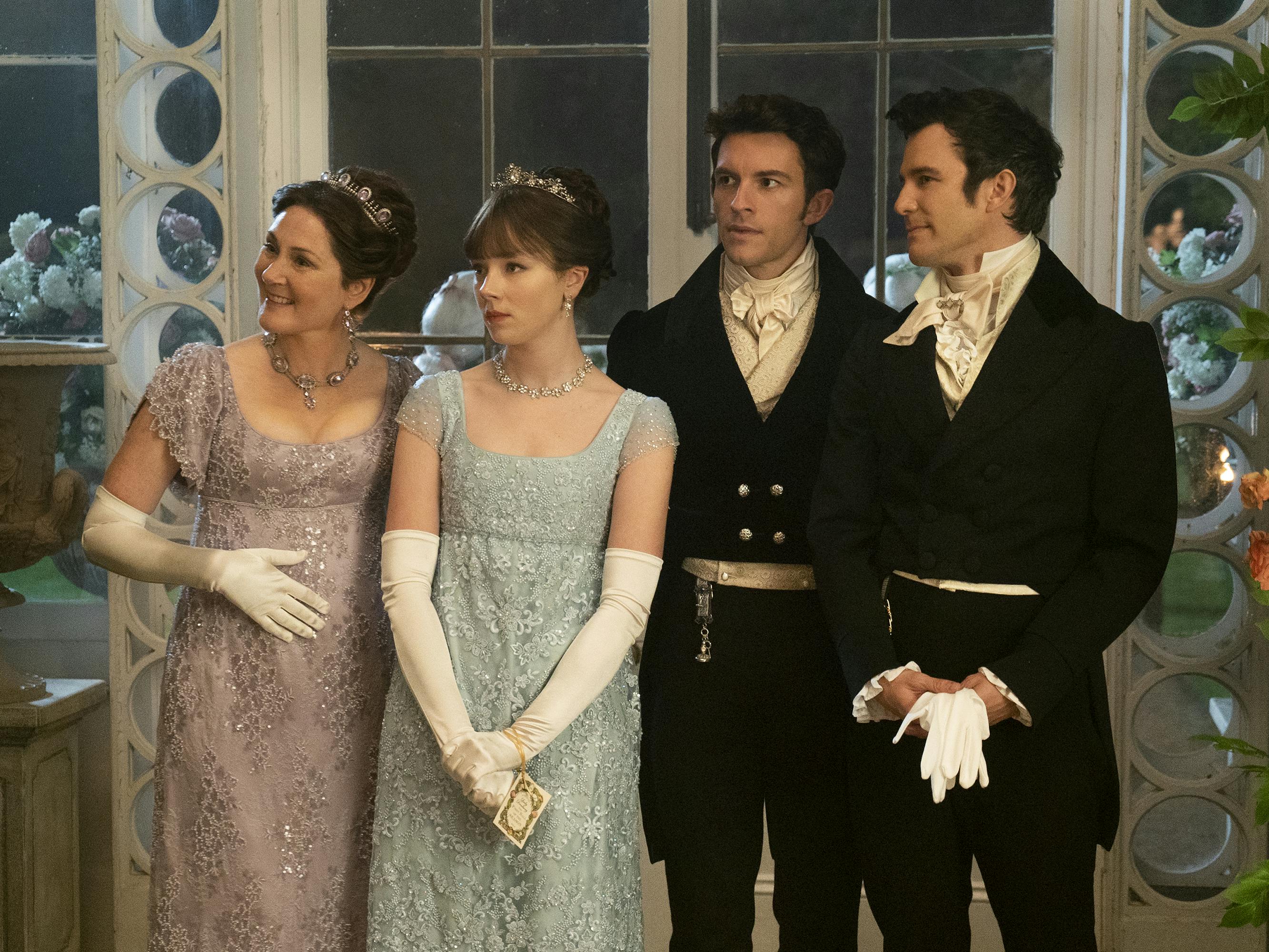 And it's not just fit that matters — Canale also has to make sure to differentiate each of the series' families from one another during the debutante season. "Each household has a different color palette that really defines who they are," Canale says. "In Season 1, we had the Bridgertons in their pastel colors, the Featheringtons in their citrus color palette, and the Cowpers in their pinks and teals." For the new family shaking up the social scene in Season 2, the Sharmas, "I very much wanted to incorporate the colors of India," Canale says. The popularity of the show's fictional, regal galas and decadent costumes have even  inspired a traveling Bridgerton experiential event known as The Queen's Ball. 
Although the costume designer isn't worried about running out of new ideas anytime soon, fabric is another story. "Often, when I'm buying fabric, I'll email our production designer Will Hughes-Jones to say, 'Have you got this fabric?'" Canale says. "There are only so many fabrics in the world, and especially working through a pandemic, we've been very limited with the resources that we've been able to get. I would never want to create a costume and have an actress walk into a room where she matches the furniture. It would only be fun to do that on purpose!"