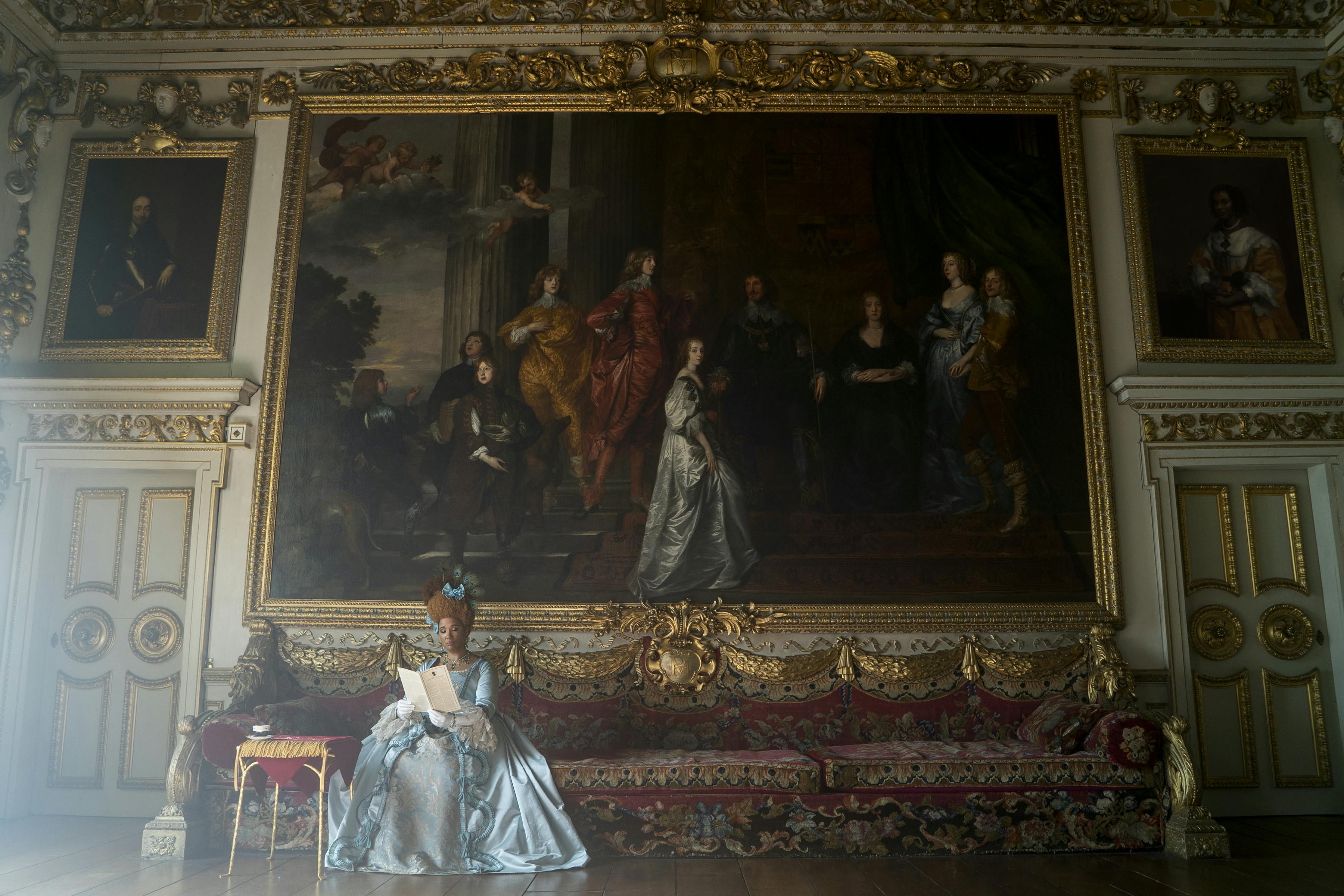 Golda Rosheuvel takes up the crown again for Season 2 of Bridgerton.
Long live the Queen of Bridgerton. Golda Rosheuvel's Queen Charlotte is back for Season 2, and she's set on decreeing another diamond of the London courting season, and unmasking Lady Whistledown, who's been covering the town's scandals in mysterious pamphlets. "Queen Charlotte should be the one telling everyone what's what, but Whistledown steps in instead," says Nicola Coughlan, who plays Penelope Featherington (as well as her alter ego). "That's such a slap in the face, so she is very determined to take this girl down." 
Lady Whistledown has a fierce adversary in the powerful Queen Charlotte. Rosheuvel was drawn to the role because of the strength of the female characters. "My initial thought about the script was that it was really nice to see a story with lots of women," she says. "It's a world that I love, and to see that play out through female eyes, female energy, was really quite exciting and intriguing." 
Season 2 delves into the Queen's many layers, especially her relationship with the ailing King George. As she questions the young girl she chose as the season's diamond, with the weight of the crown in her voice, she is interrupted by the King dashing into the room in his dressing gown, confused and distressed. It's then that Queen Charlotte lets a new side of herself show: She is not only the most powerful woman in the world, she is also a woman with a most powerful love. 
Fans who finished the first and second seasons wanting even more of Queen Charlotte's backstory received jubilant news when it was announced that a limited series about her past would be coming to Netflix. "It's exciting to me that I'm getting to explore what romance was for Queen Charlotte," says producer Shonda Rhimes. "But I'm not giving any spoilers!"