The Queen's Gambit actor shares memories from his busy career.
Bill Camp is everywhere. He's appeared in such films as 12 Years a Slave, Birdman, Joker, Lincoln, Loving, Vice, and Reservation Road. He's acclaimed for starring roles in prestige television projects like The Night Of and The Outsider as well as memorable guest appearances in shows like Damages and The Leftovers. That's not to mention a Tony nomination and a tremendous career in theater. Onscreen, Camp is known for characters "with a containment or a simplicity that tends toward mystery," as he puts it. "People like that make me curious," says the actor, 56. "There's a stoicism that is covering something much deeper."
That description is certainly applicable to Camp's SAG-nominated performance as the gruff Mr. Shaibel, the unsociable school janitor who teaches future champion Beth Harmon to play chess in Scott Frank's award-winning limited series The Queen's Gambit. I recently asked Camp to share his thoughts about that role, as well as his memories of a few unforgettable characters from the last decade. Here's what he had to say:
Lincoln (2012)
AS MR. JOLLY
The thing I remember most was Daniel Day-Lewis as Lincoln hanging out with our son, Silas, who was five or six. Silas got to meet Abe Lincoln. It was so cool to watch the two of them, because my son was so little and Daniel is so tall. Watching that guy, he is like an extraterrestrial. There is nobody like him that I know. You hear about actors that are the character. With him, there was no self-consciousness about that. He wasn't trying at that. He was the president. And yet he was also so there with us; he wasn't alienated from us in any way. It was a learning experience for me to watch his freedom within what he was doing.
Who would not want to play a subtle beast?
12 Years a Slave (2013)
AS EBENEZER RADBURN
I don't know if you've spent any time in New Orleans in August. It was really humid all the time. We were not on a soundstage. It was all-encompassing. There was a moment that Steve McQueen had allowed me. It was the moment where I come and I bring Chiwetel Ejiofor [playing Solomon Northup] some food and a shirt, and I tell him, "Rags and tatters," or something like that. Steve wanted me to make that into a little song. This guy is lacerated from head to toe, he's been beaten with a paddle, kidnapped, and I'm coming in and singing a little song. To turn the line into a tune was challenging, but it's my job to fulfill that. It's my job to tell that story in what little piece of the mosaic my character has something to do with.
Birdman or (The Unexpected Virtue of Ignorance) (2014)
AS CRAZY MAN
My scene was shot in the theater district, which is like my backyard. We didn't start shooting until really late at night. Alejandro Iñárritu asked me if I was familiar with the "Tomorrow, and tomorrow, and tomorrow" speech from Macbeth. He said, "I want you to recite that speech as loud as you possibly can." It's three thirty in the morning and I'm standing on 43rd Street between 9th and 10th — a lot of people live there — and I'm screaming at the top of my lungs. I'm in this weird position in the scene. I was just stretching my arm and Alejandro was like, "That's great. Stay in that position. It's so weird." For him to look at that and say, "That's great," it allowed me to feel comfortable just being me. It was an important moment in my learning how to do this, to be free in that kind of physical way without being worried, like, Oh, I have to make sure I look really normal. It was like, Nope. Forget it.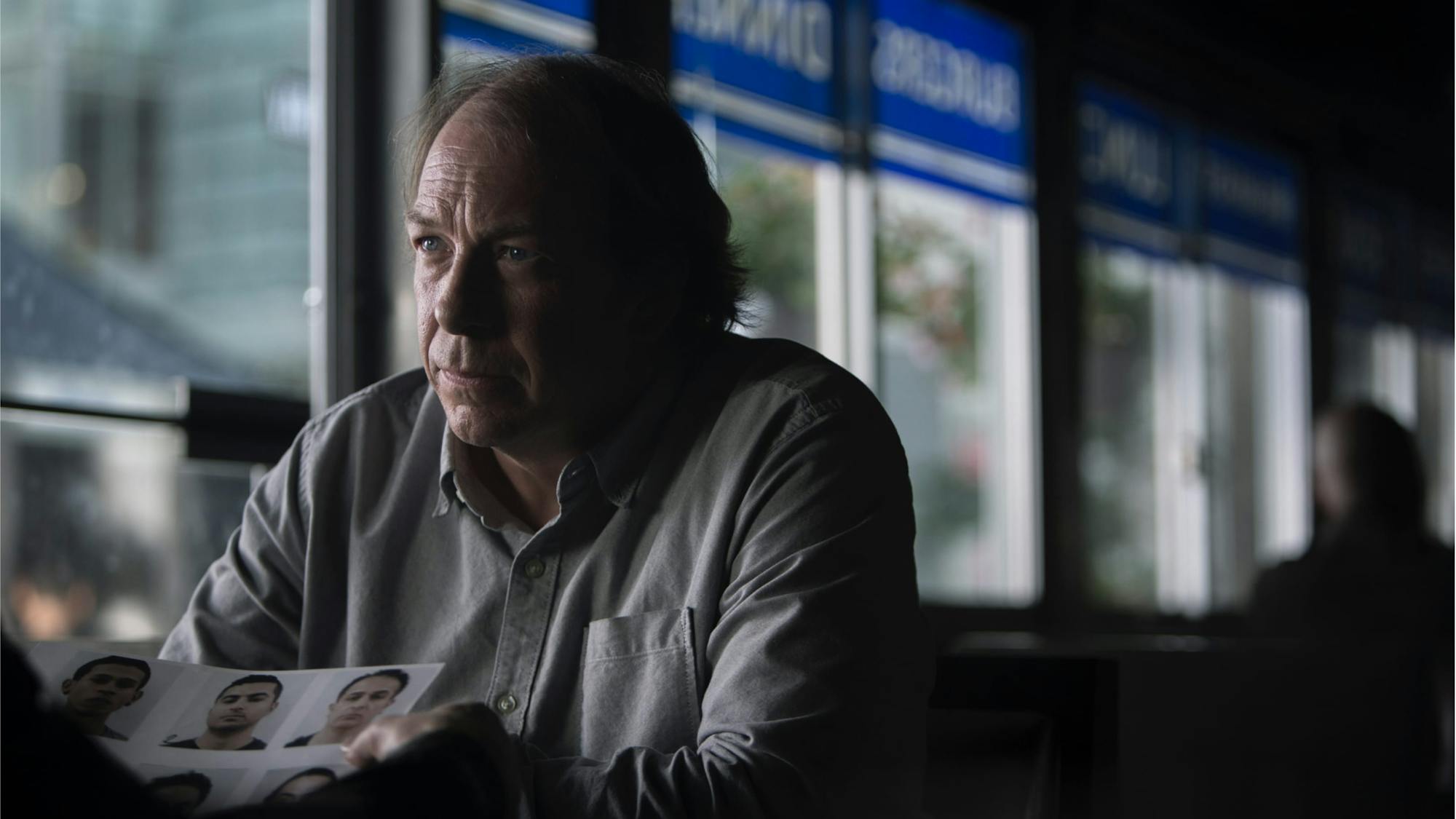 The Night Of (2016)
AS DENNIS BOX
In the script, Richard Price describes the character as a "subtle beast." Who would not want to play a subtle beast? Those are two totally contradictory ideas, right? There was a scene — I think it's one of the first times we ever see Box. He gets out of his car and he's walking up the street and Riz Ahmed's character is sitting in the back seat of the patrol car. Box is clocking everything, but it's very subtle. I got to walk about 40 yards, and we had the Steadicam guy walking backwards in front of me. It was exciting, the technicality of making that shot work, the fluidness of it all, and the storytelling that was happening all in this one shot. There were all these details that we had to make sure lined up.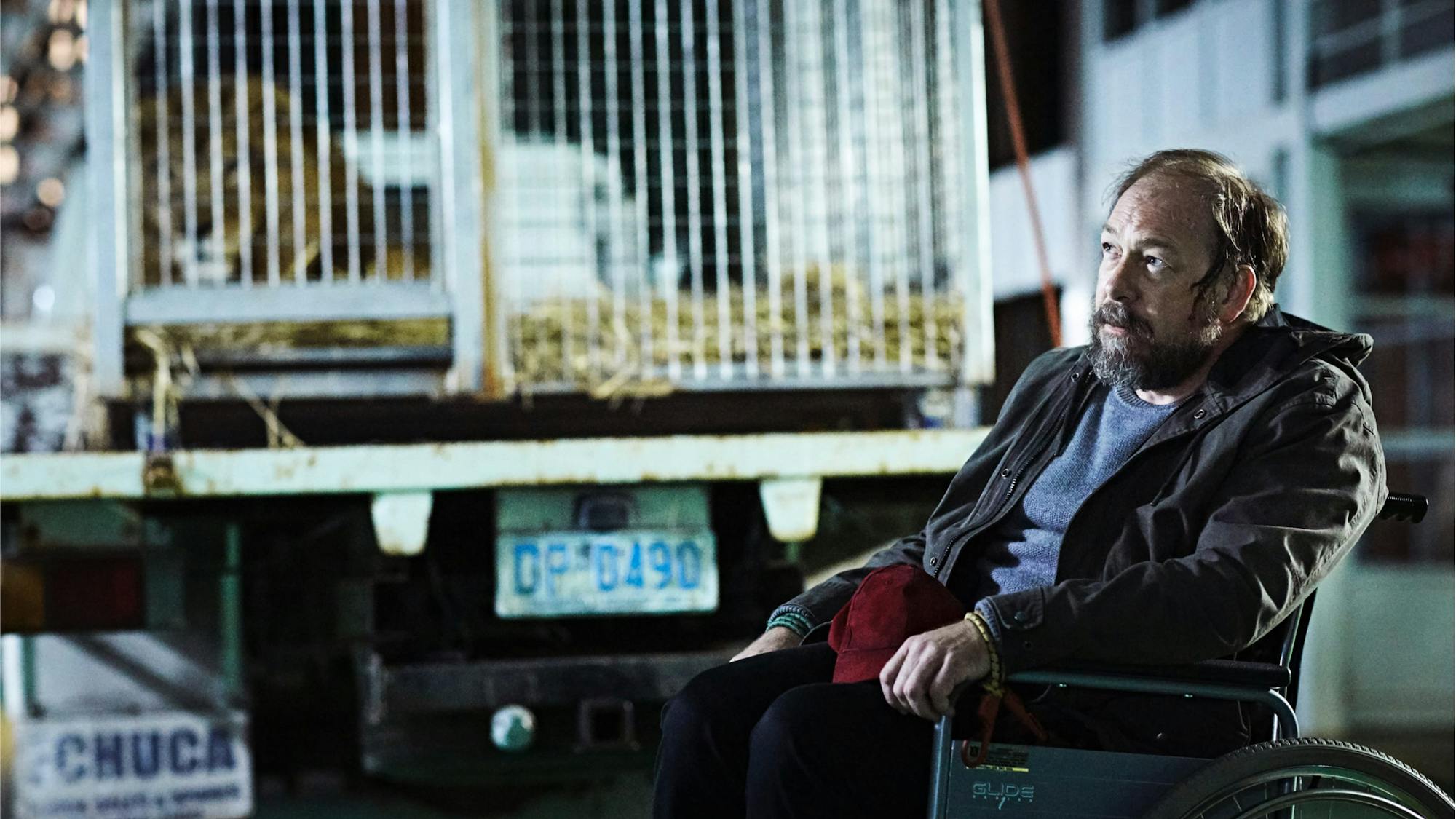 "It's a Matt, Matt, Matt, Matt World," The Leftovers (2017)
AS DAVID BURTON (A.K.A. GOD)
God: I don't know how you prepare for that. There was a sort of arrogance and omnipotence to that character. It was just really fun. Damon Lindelof, who co-wrote the episode, writes these amazing scripts. His form, his storytelling, and the words — they're singular. He clearly has a blast when he writes, so I wanted to have a blast. I mean, I had a freaking lion in a cage sitting next to me making roaring noises. That was real. It was heightened, to say the least. I just had to go with it and be mostly concerned with keeping my Australian accent.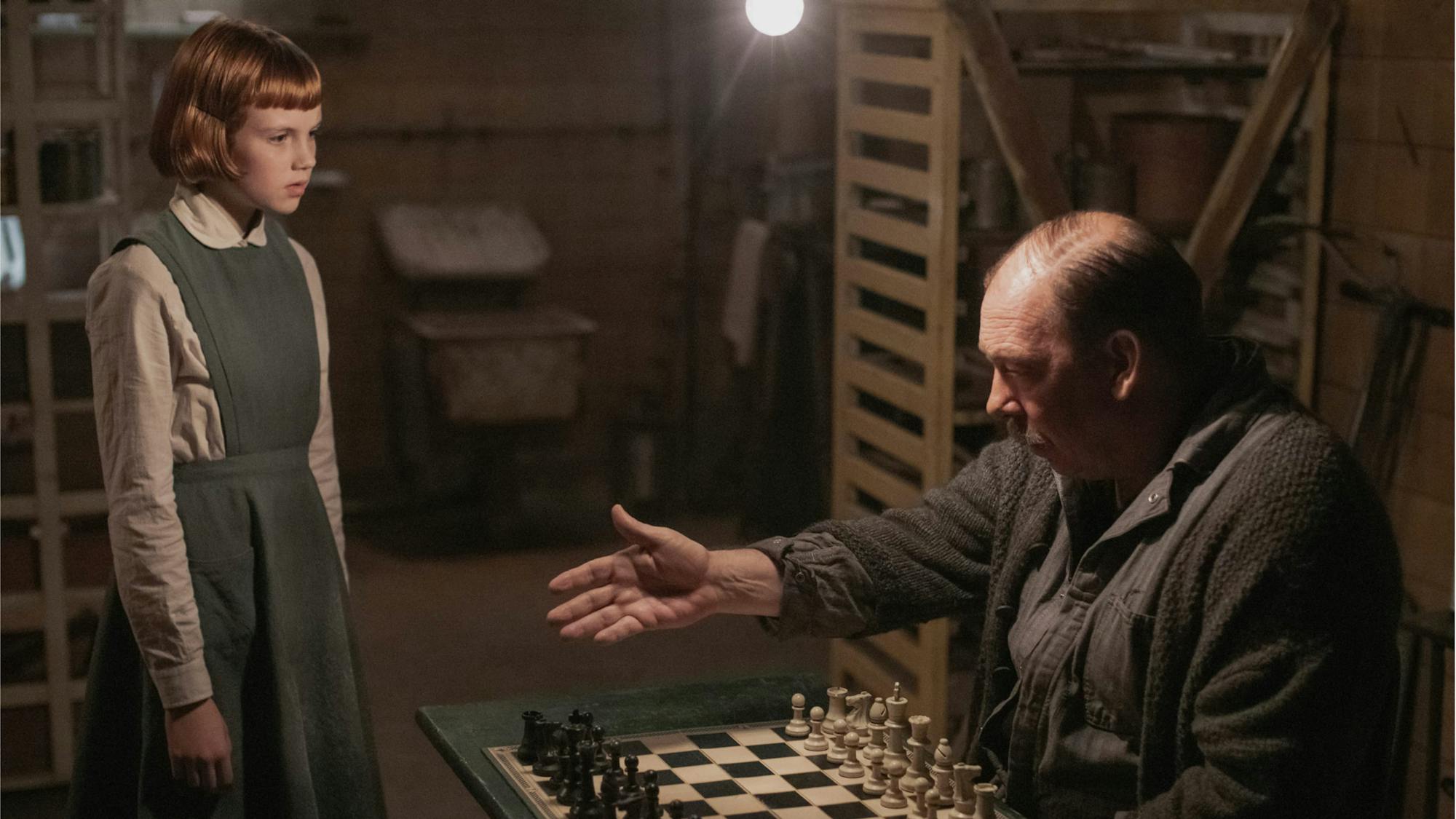 The Queen's Gambit (2020)
AS MR. SHAIBEL

This guy is a total mystery. Anybody who's going to sit in the basement where they work and play chess against themselves? That was something that was attractive to me. There's so much there, and yet there's very little dialogue. This impenetrable figure becomes this massively generous individual to this young woman and offers her this great gift. Generosity without condition is a hard thing to find in the world. There's always a string attached. He was imparting this knowledge to her about this fascinating game — which has endless possibilities and applications and metaphorical meaning — that would be a tool for her in her basic survival. Then he sees her genius.