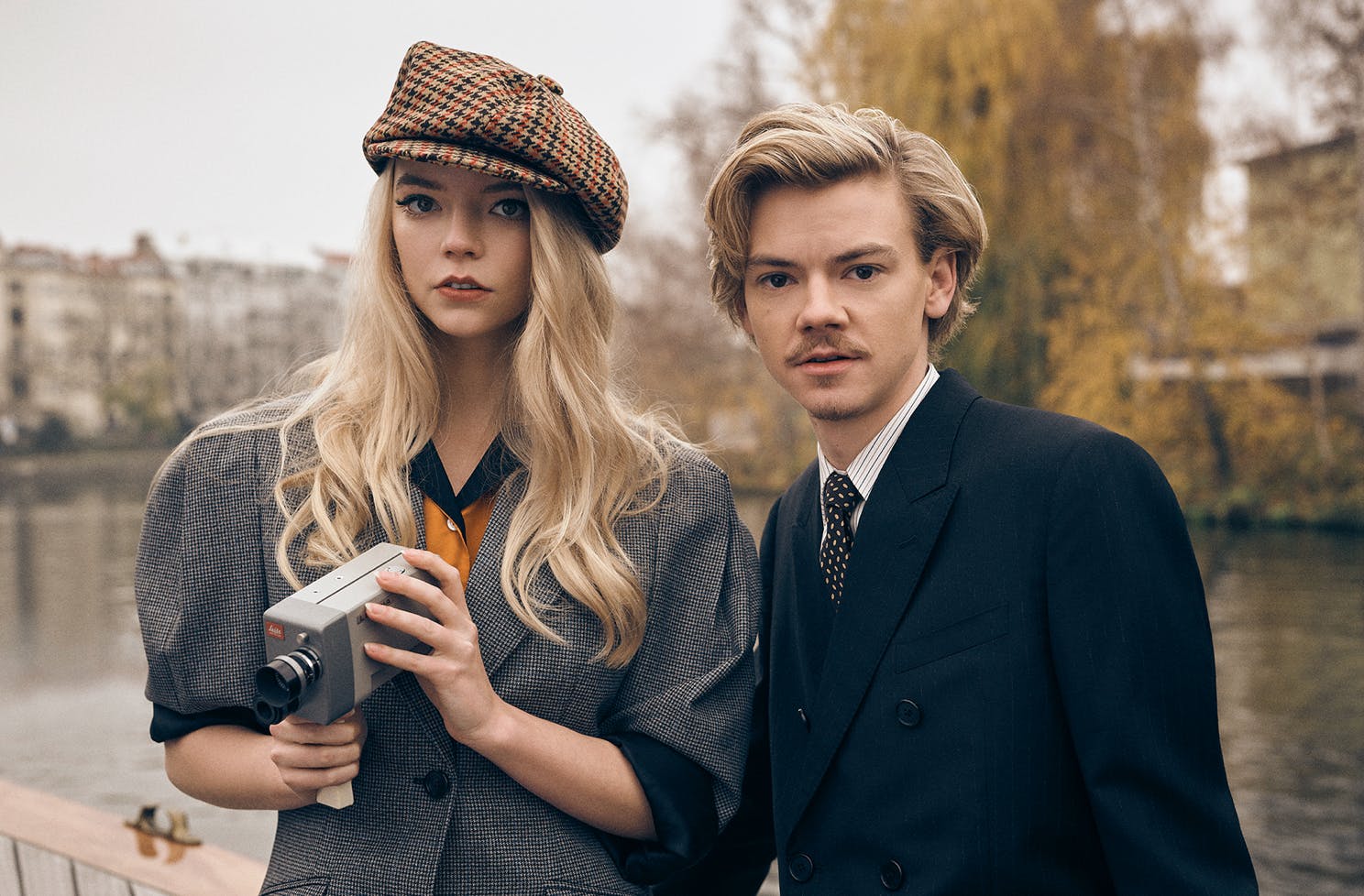 Anya Taylor-Joy and Thomas Brodie-Sangster face off and pull together in The Queen's Gambit.
There's nothing like taking on the role of a world-class chess prodigy to unleash your competitive side. Just ask Anya Taylor-Joy. "I did not realize how competitive I was," laughs the actor, who stars as Beth Harmon in The Queen's Gambit, a Netflix seven-part adaptation of Walter Tevis's 1983 novel, created by Allan Scott and writer-director Scott Frank.
"I'm competitive with myself," she clarifies. "I'm trying to push the boundaries of what I can do."
Taylor-Joy made her critically acclaimed debut in the 2015 horror film The Witch and more recently took the lead in Autumn de Wilde's 2020 adaptation of Emma. Here, she plays chess marvel Beth from the tender age of 15, as the character tests her gift at a Kentucky orphanage in the late 1950s, all the way through to a complex 21, as Beth gains command in a male-dominated world.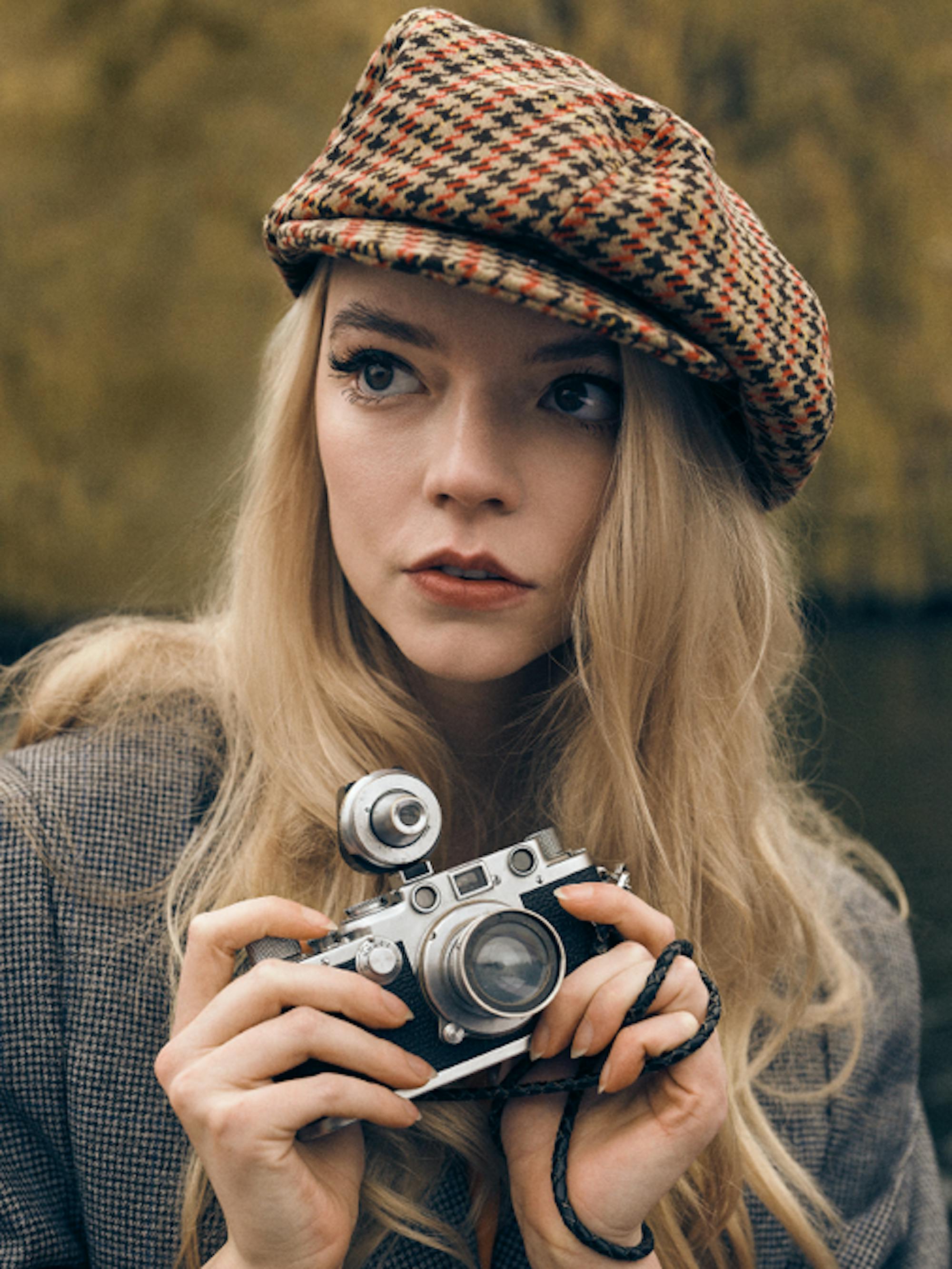 Along the way, Taylor-Joy filmed a lot of chess scenes, all the more impressive considering she had no previous experience with the game. "I knew nothing, but I think that helped me a lot," she explains. "Beth is discovering the world of chess, and I could bring that awe and magic to it as well."
She navigated this new territory alongside co-star Thomas Brodie-Sangster — best known for his roles in Game of Thrones, Wolf Hall, and the Netflix Western drama Godless — who joined her in conversation for this interview.
Starring as Benny Watts, Beth's talented rival-turned-ally, Brodie-Sangster says he picked up more than the rules of play: "For me, it was seeing how these amazing chess players process things. There's a link amongst them all that I tried to incorporate into Benny a little bit."
Through every move — on the board, at least — the actors were coached and choreographed by chess consultants Bruce Pandolfini and Garry Kasparov. "Having them around made me feel like we weren't going to disappoint people," says Taylor-Joy. "It's an entirely different world, and people care about it so much. I wanted to make sure we were telling the story right."
As it turned out, Brodie-Sangster had something of a starting advantage. "I used to play checkers as a kid," he recounts. "My mum bought me some chess pieces that went on the same board, and I learned how they all moved. I wasn't thinking a hundred steps ahead or anything. I could get two steps ahead, which I was quite impressed with."
Taylor-Joy had to stay a few steps ahead herself, juggling roles in Emma and Last Night in Soho at the same time that she was working on The Queen's Gambit. "I had a very intense year in 2019, where I knew I was going to be playing three different characters with one day off in between," she relates.
It's not all about chess! And she needs to be a redhead!
"I knew how I wanted to play Beth so immediately that I just had to push her away for enough time to be able to walk in and embody her. As a performer, that was wonderful because it meant I was never reaching for any emotion, but it was also taxing in the sense that if Beth was having a bad day, I was having a bad day. I had to learn how to understand that those weren't my feelings."
Taylor-Joy — who heads up a cast that includes Bill Camp, Marielle Heller, Moses Ingram, and Harry Melling — was on the list to play Beth Harmon so early on that the script hadn't even been written yet. No matter. When Scott Frank sent her a copy of Tevis's book, she was sold.
"I'm not a runner, but I ran to meet Scott," she recalls. "I was at the end of Hyde Park and I ran to meet him in Mayfair. I thought I was going to walk so I could show up and be cool, but I got too excited. I was so passionate about the character and story. When I got to the restaurant, I was like, 'It's not all about chess! And she needs to be a redhead!' and he was like, 'I agree! Sit down, let's have this discussion!'"
It's true that the series is as much about obsession and addiction as it is about chess. Shy and socially awkward, Beth develops a dangerous dependency on tranquilizers during her time at the orphanage, and it puts her on a path to self-destruction.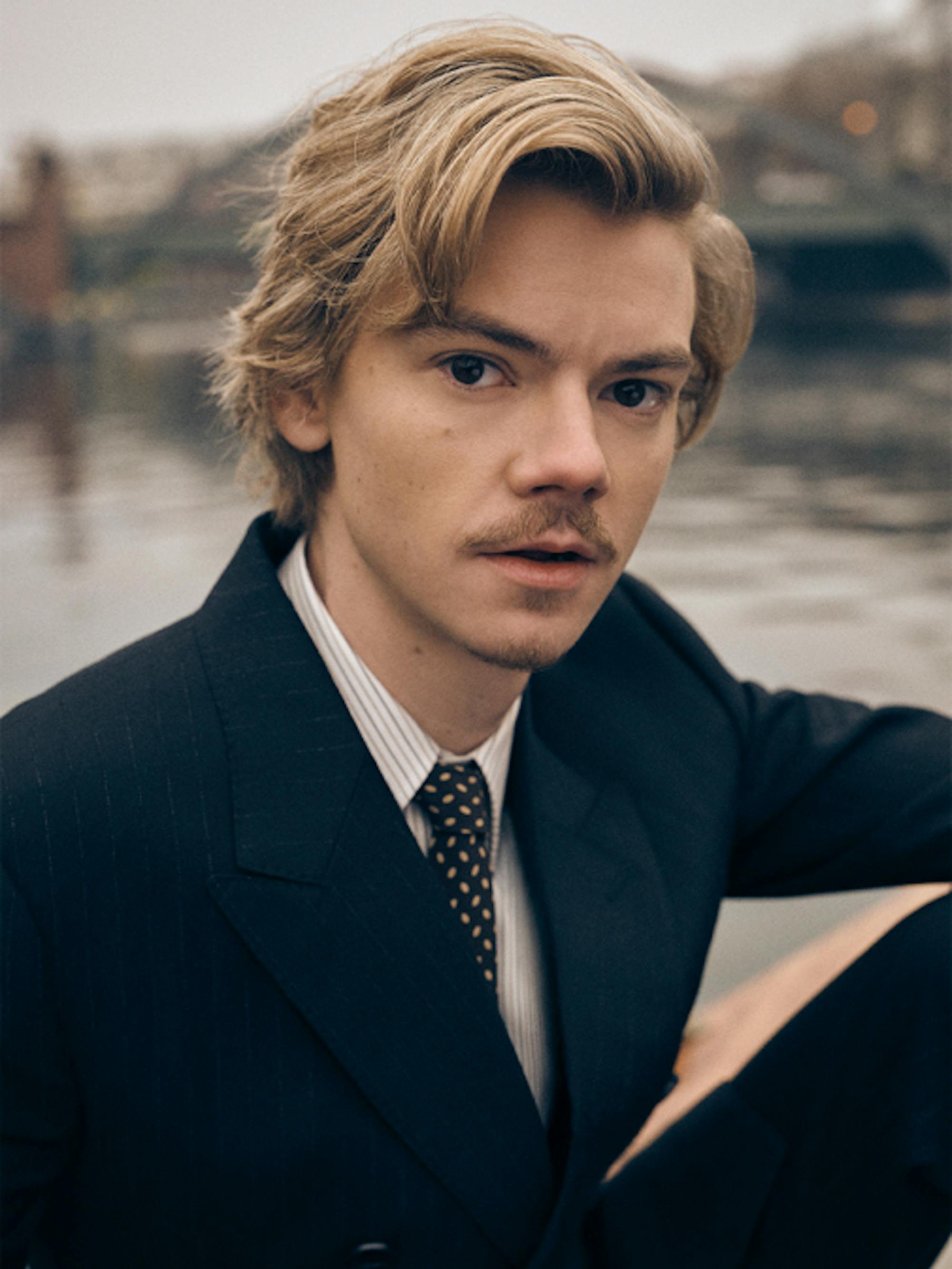 "Whatever it is that the addict is looking for in a substance, at some point it worked, because otherwise they wouldn't keep doing it," Taylor-Joy reasons. "I think discovering what it was that Beth first got out of these substances was very important to me, and fascinating in its own right. Is she drinking to escape loneliness? Is she drinking as a punishment? Is she taking pills to be numbed out?"
It helped that Taylor-Joy felt a strong kinship with the character from the start. "I saw a lot of parallels between the two of us," she says. "I think Beth is an inherently lonely person, and that was something I definitely struggled with growing up. She's desperately looking for a place where she fits in and where she feels like she can contribute something. For her, that's chess, and for me, it's acting. I felt very connected to her on that front."
For Brodie-Sangster, playing the confident, charismatic Benny wasn't necessarily about being a chess player — even if Benny is loosely based on grandmaster Bobby Fischer. Instead, the actor says, "It was about discovering who he was as a person. It was about figuring out what part of me I see in Benny; only at that point do you make a character true and believable. And then you end up learning something about yourself."
As for what that lesson was? "I suppose I learned that I should embrace what I'm good at and not be afraid of doing that," he continues. "I loved Benny's unapologetic sense of self. Yes, he's very up-himself and self-absorbed, but he's somewhat justified in that. He's incredibly talented, and he knows what he's good at and what he's not good at."
After a two-year break from acting, it was a no-brainer for Brodie-Sangster to reunite with Scott Frank, who had previously cast him as Wild West lawman Whitey Winn in Godless: "I was on board straightaway," he explains. "Scott said, 'Do you want to be a chess champion?' and then he started dressing me in cowboy hats and asking me to grow my hair again — I think he only sees me as a cowboy?"
I was sipping on a martini . . .
As two of Britain's rising young actors, Taylor-Joy and Brodie-Sangster have an easy rapport and a natural chemistry that's as charming off-screen as it is on. The first time they met was in Toronto, just a week before filming for The Queen's Gambit commenced. "I was sipping on a martini . . ." remembers Brodie-Sangster, before Taylor-Joy chimes in: "It was a very Benny introduction, actually. He was just sitting there at the bar and he was like, 'Care to join me?'"
The pair hit it off immediately. "We didn't talk about anything surface level. We were just like, 'So, tell me about the darkest period in your life. Go for it, try and shock me!'" she says. "Scott told me we were similar actors, and he was completely right. We both act from a place of instinct. The relationship between Beth and Benny is so much fun because they are equals; they piss each other off but fascinate each other at the same time."
As for which actor would prevail in a real chess match? "I've got no idea," admits Brodie-Sangster. "We didn't play much chess! It was like learning lines, really."
"It actually felt more like a team sport," Taylor-Joy reflects. "We both wanted the other one to do really well, because that meant the scene went really well. That was a lovely aspect of it. At the end of it you sort of look at your partner and go, 'Well done you, well done me. We did a good job. Let's go home.'"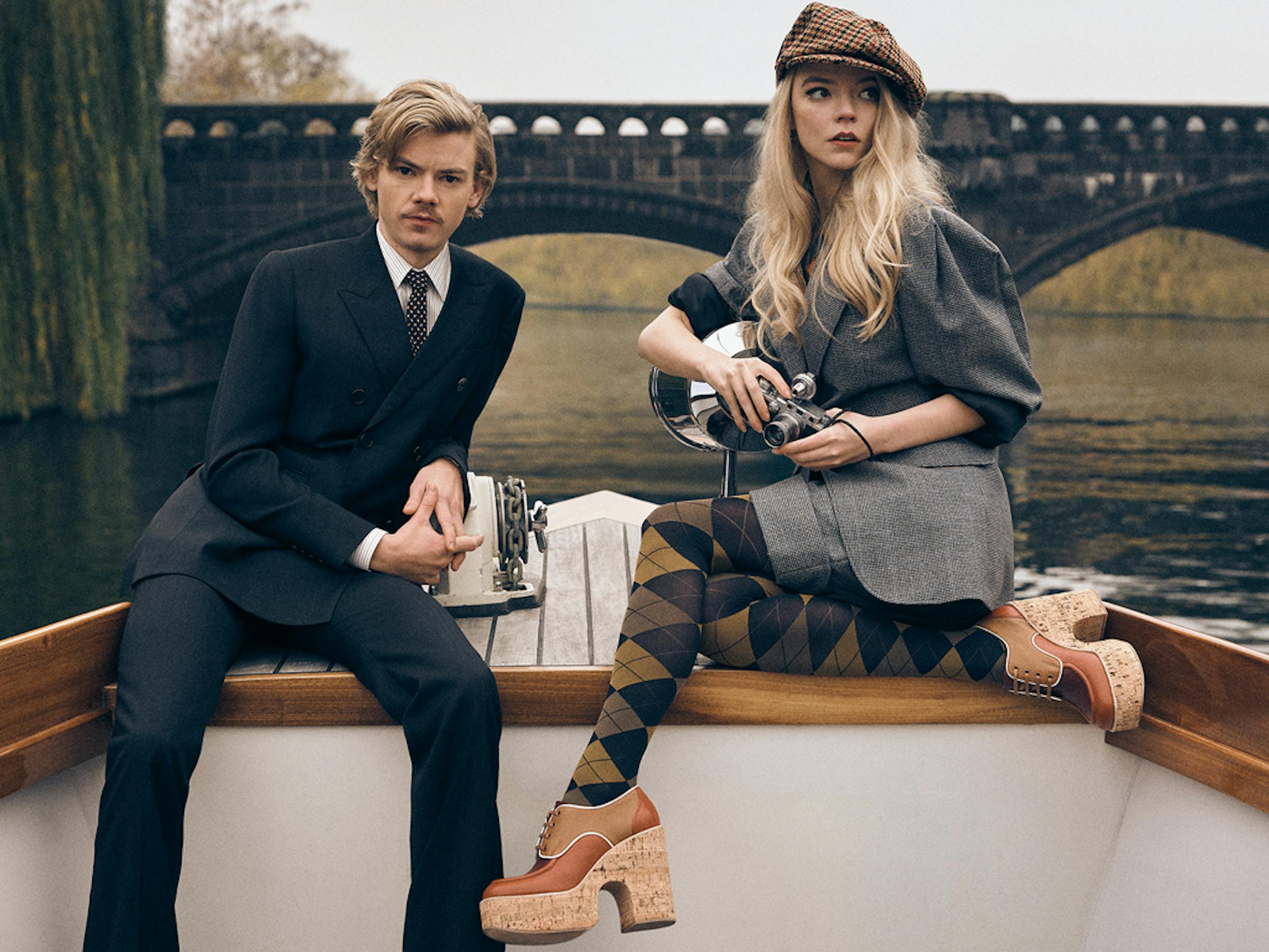 Thomas Brodie-Sangster in Celine; Anya Taylor-Joy in Miu Miu