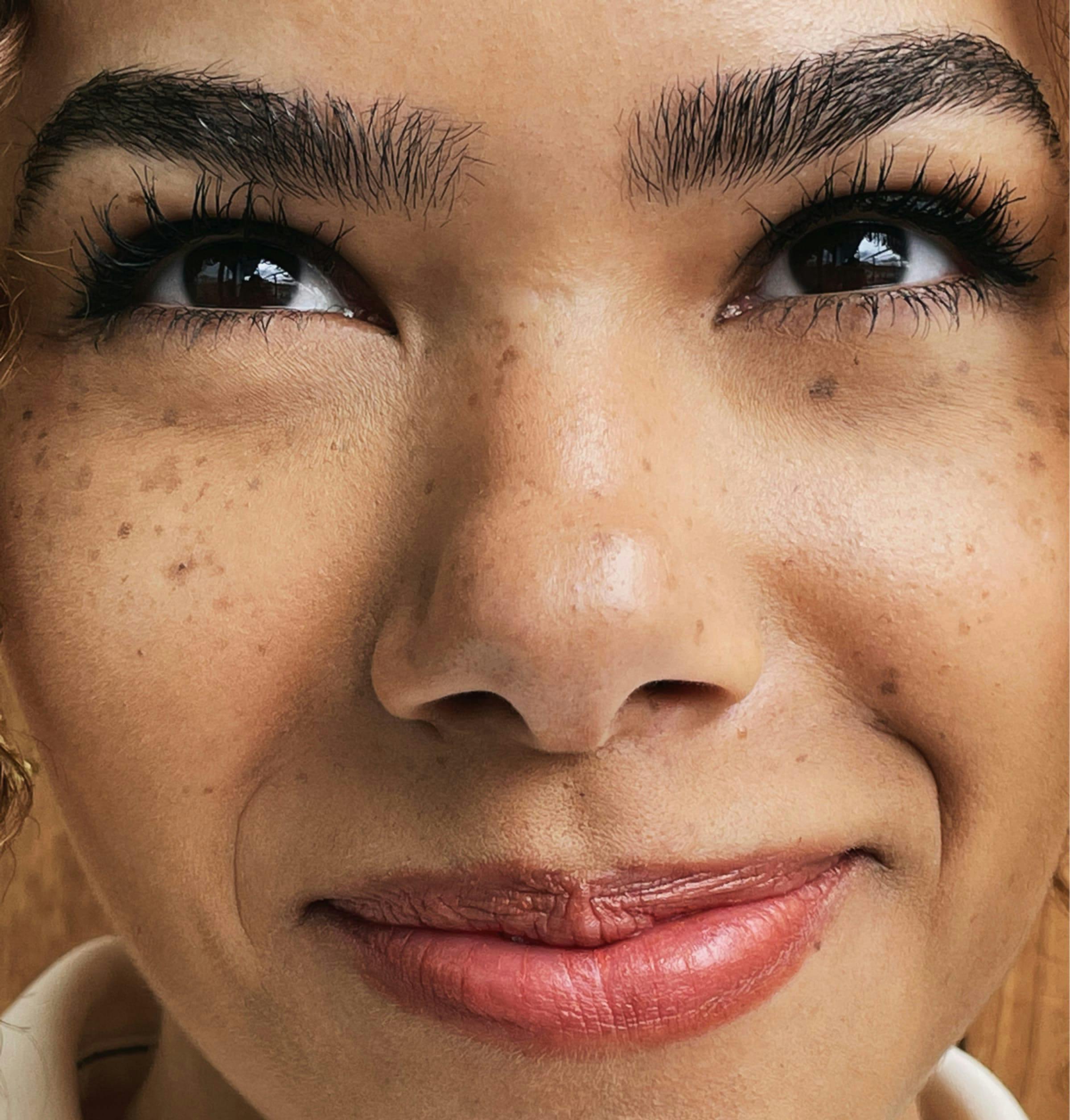 Antonia Gentry feels like she's living in two different worlds. Her profile has quickly risen as a result of her starring role as Virginia "Ginny" Miller, a biracial teenager who begrudgingly moves to a new town with her 30-year-old mother (Brianne Howey) and younger brother (Diesel La Torraca) in the comedy-drama series Ginny & Georgia. Despite the show's successes, the pandemic has prevented the cast from having the typical in-person promotion and fanfare. Gentry is still spending most days at her parents' house in Atlanta, and the 23-year-old says she still hasn't processed the magnitude of the past few months.
"My physical life hasn't really changed much. But everything on the internet and on people's TVs, that's all exploding," she reflects. "It's been hard to come to the realization that wait a second, this is you, Antonia. You're on that screen right there. A couple of months from now I think I'll suddenly realize we did this thing that's massively successful."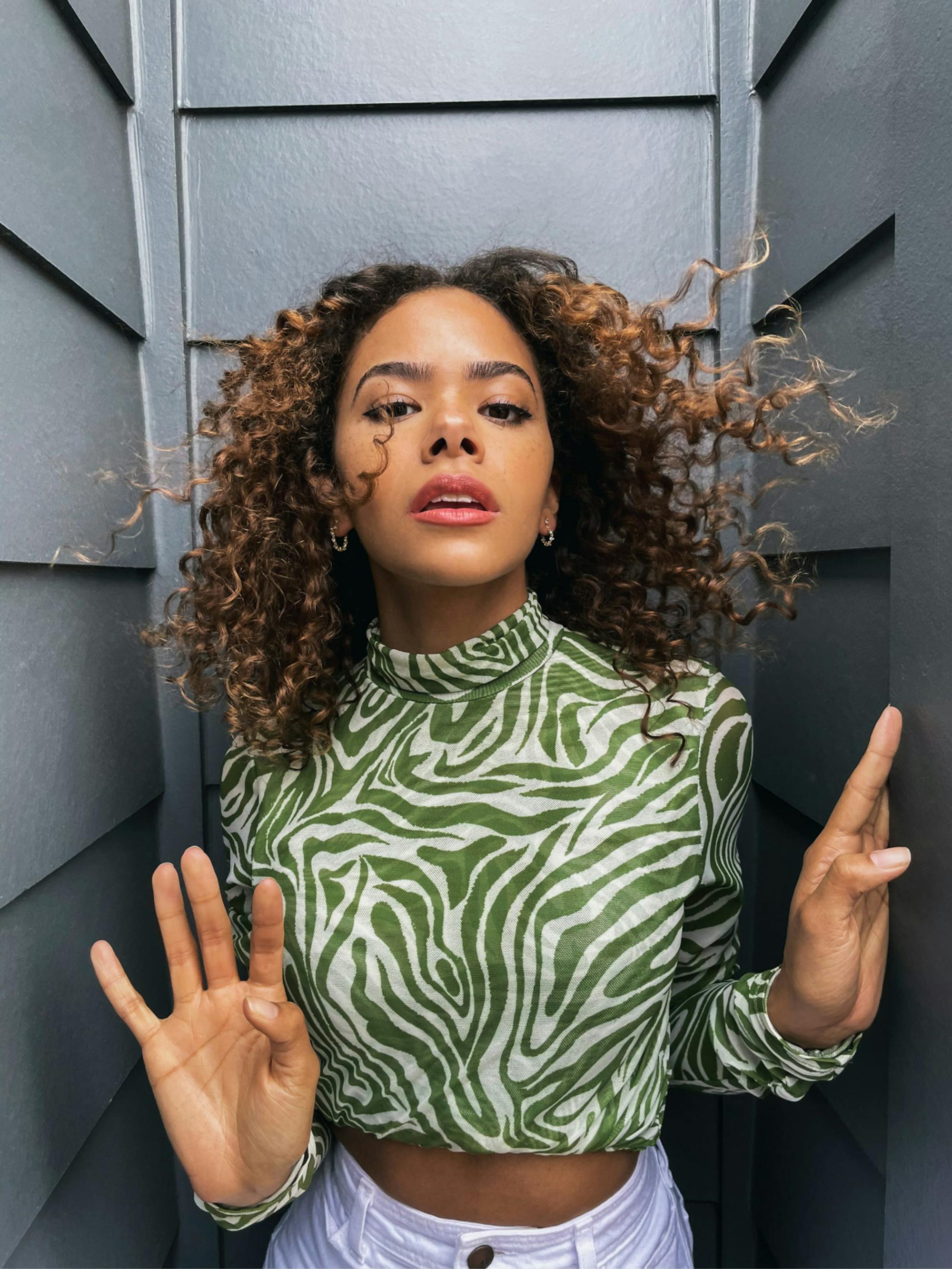 Shirt by Cinq A Sept. Pants by J Brand. Earrings by Melinda Maria.
It's not hard to see why her performance has resonated with fans. Throughout Season 1, she captures the many contradictions of youth. Ginny is both self-assured and grappling with the painful uncertainties of adolescence. She's as endearing as she is frustrating. She's both impulsive and mature, forced to grow up quickly with her young mother. Ginny loses her virginity to her neighbor Marcus (Felix Mallard) shortly after meeting him. She's too nervous to talk to Marcus about how awkward their first time was, but confident enough to scold a judgmental store clerk while buying Plan B or to ask her teacher why he doesn't feature more women and people of color on his reading list.
"I loved the way we portrayed Ginny's exploration of her sexuality and racial identity," Gentry says, noting that she hopes the show will prompt difficult conversations amongst viewers. "Growing up, when I watched teen shows that had the perfect, beautiful lead with the perfect, beautiful love interest and the perfect, beautiful sexual exploration, the expectation was up here whereas the reality was down here. When you're that age you don't know what you like. You don't have a lot of experience."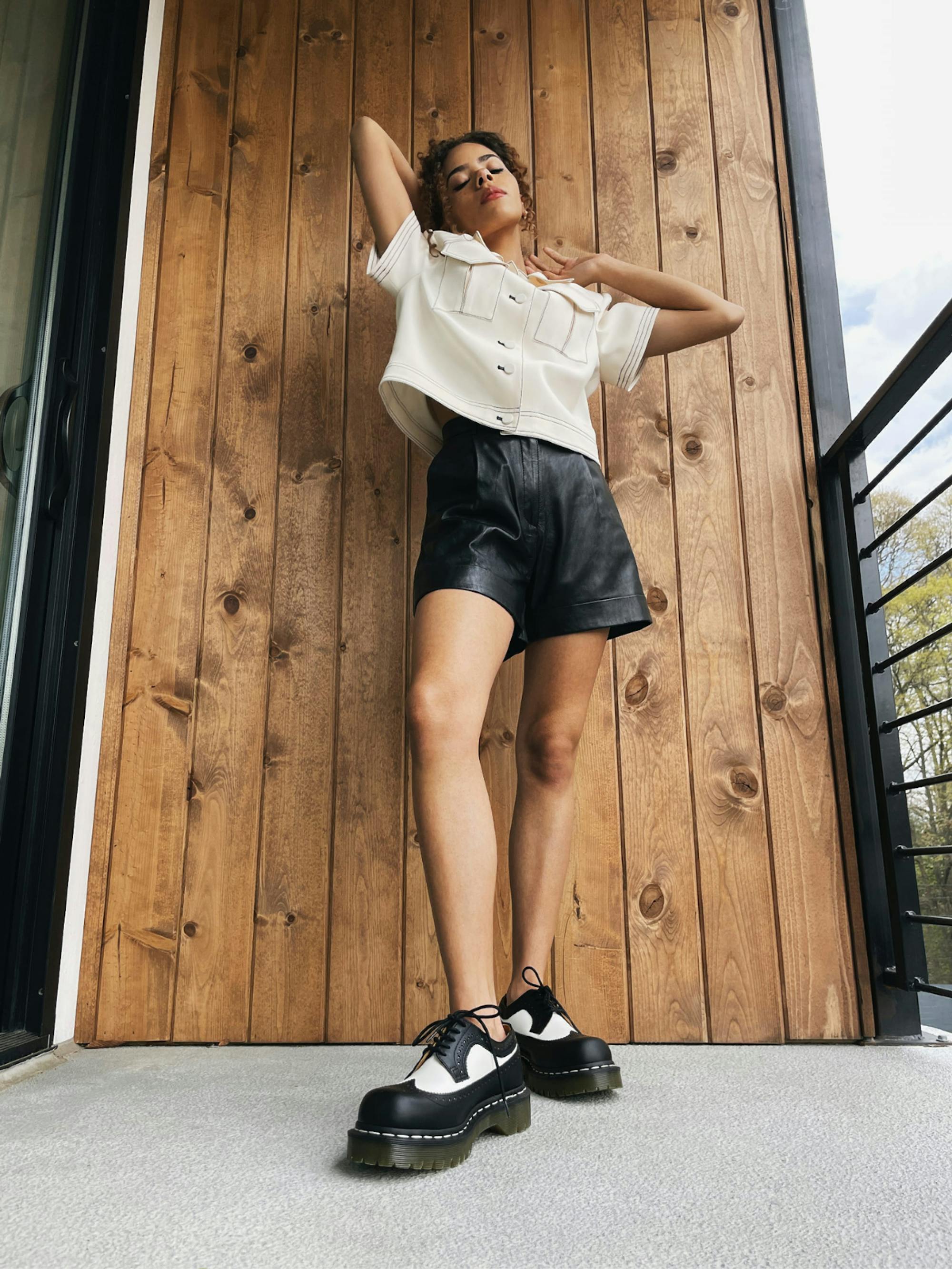 Shirt by Cinq A Sept. Shorts courtesy of Stylist. Earrings by Melinda Maria. Shoes by Dr. Martens.
Working as a lead actor for the first time, Gentry was dealing with her own insecurities. "I didn't want to get fired," she admits, recalling her experience on the Toronto-based set in 2019. "I was lucky to be surrounded by such wonderful, supportive people, and also to be surrounded by women, so that in those moments of intimacy, I didn't feel judged."
I thought that if I could ever play a part and someone in the audience could be as moved as I was, then that would be such a special thing to do.
Gentry was raised in Atlanta and Augusta, and grew up with a playwright mother and a music-producer brother. She says she can trace her desire to act back to when she first watched the 2002 film The Pianist as a child and became captivated by Adrien Brody's performance as composer and Holocaust survivor Władysław Szpilman. "You read about certain things in history classes or in books, but it doesn't always connect to you in the same way as watching a performance of it or watching an interpretation of it," she says. "I thought that if I could ever play a part and someone in the audience could be as moved as I was, then that would be such a special thing to do."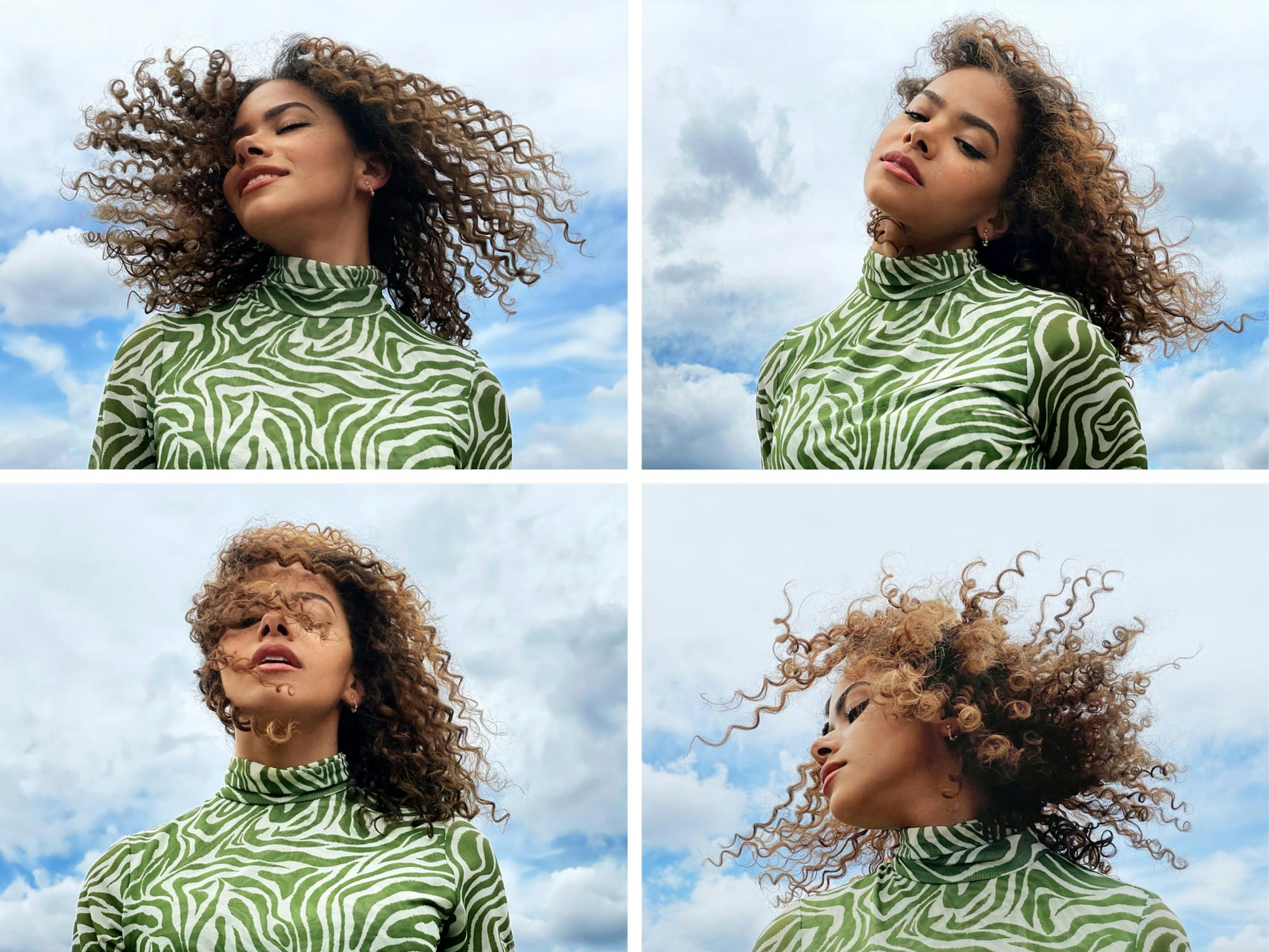 Gentry explored her interests in theater, chorus, and dancing at a fine arts middle and high school. Her plan was to move to New York, where she could pursue a career in acting, but she ended up attending college in Georgia at Emory University. She was finishing up her final year, studying English and creative writing, when the chance to audition for Ginny & Georgia landed in her email inbox. It was finals week, and she was "freaking out" about what she was going to do after graduating.
"At first I thought I might not be able to submit the audition because I was so busy doing all of my school stuff," she remembers. In the end the opportunity was too good to pass up. "This young woman who is biracial, just like I am, is trying to figure out her place in the world but still has that sense of self," Gentry says. "I thought to myself, Wouldn't it be fantastic to be able to play this character?"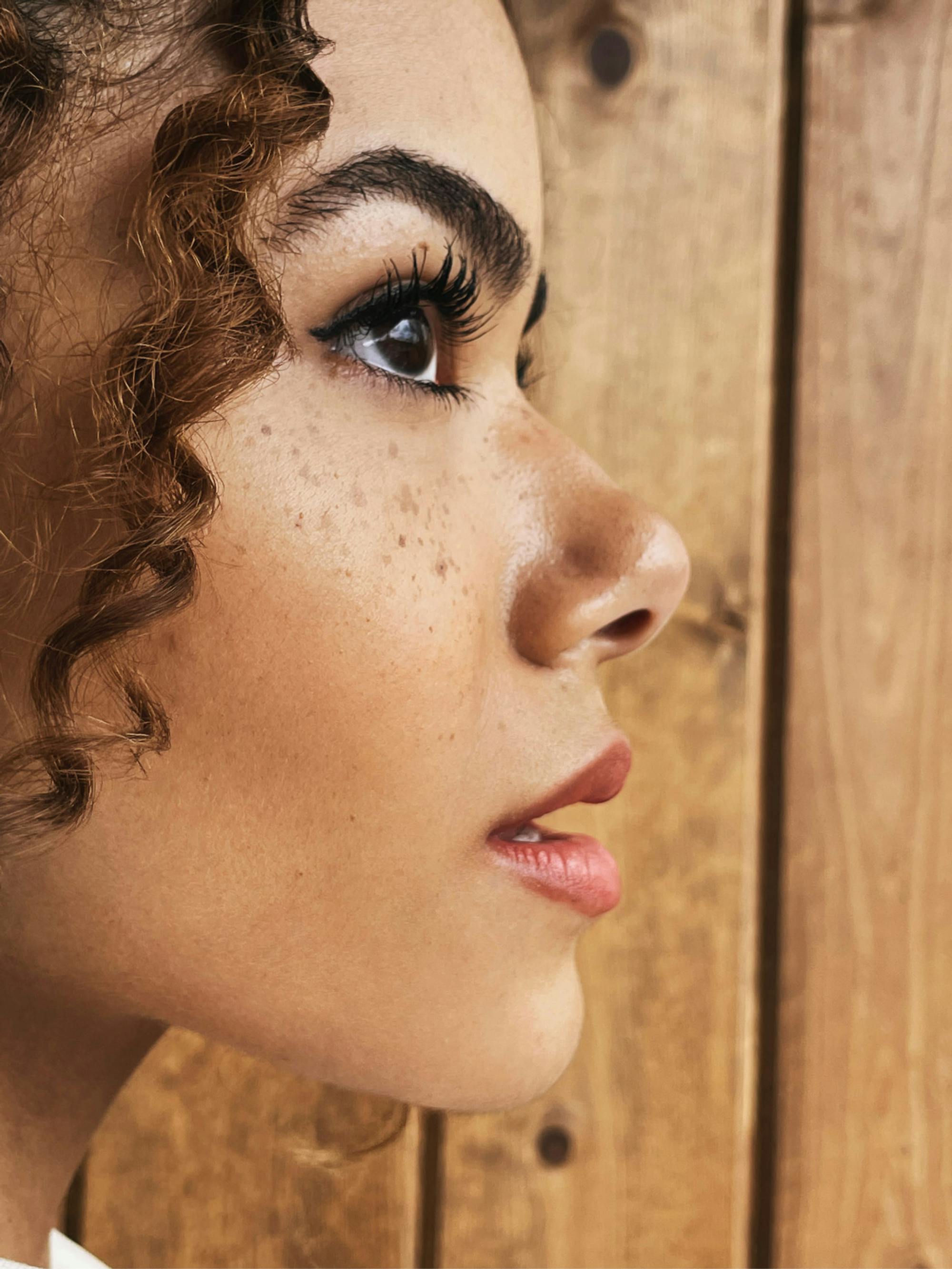 Within weeks she was participating in a producer session and flying to Los Angeles to do chemistry reads with actors who were auditioning for the role of Georgia. "It was just such a whirlwind experience. I wouldn't have ever expected to do something like this so soon after graduating," she shares. "This was my first real role and all. For it to be something this massive, I really had no expectations whatsoever."
Now that she's officially completed her first season as the star of a hit show, Gentry says she'd love to tap into her theater roots. Ultimately it's characters who "dare to be flawed" that speak to her the most. "I'm drawn to characters that are imperfect and are aware of their imperfections, and just, man, do they make a ton of mistakes," she concludes. "That's what drew me to Ginny."