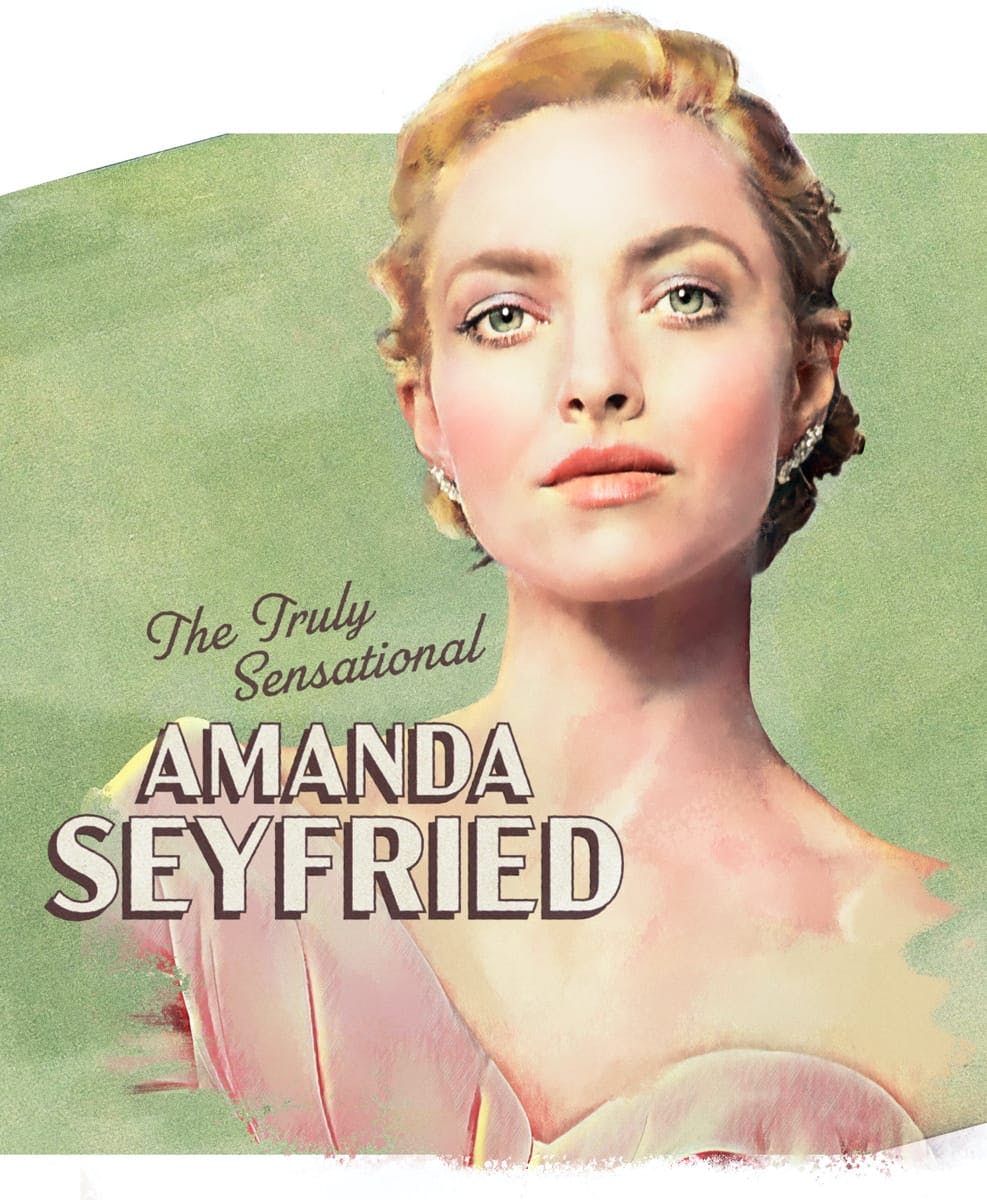 Amanda Seyfried gives new life to Old Hollywood.
Marion Davies was a woman ahead of her time. One of the most glamorous actresses of golden-age Hollywood, the box-office queen wasn't afraid to speak her mind.
"She told it like it was," says Amanda Seyfried, who plays Davies in David Fincher's biographical drama Mank. "Not a lot of women did, especially in that era. She really had no shame about anything, and that was very modern."
Though Davies is often remembered as the mistress of newspaper tycoon William Randolph Hearst ("She wasn't that well respected when she was alive, which is interesting because she was an incredible actor," Seyfried notes), it's another relationship that grabs the spotlight here. Mank is the story of how screenwriter Herman Mankiewicz (Gary Oldman) came to author the script for Orson Welles's (Tom Burke) masterwork, Citizen Kane. And it's Mank's friendship with Davies that serves as the film's beating heart.
Seyfried inhabits her character as easily as Davies breezed through the parties she and Hearst threw at their palatial Southern California estate in San Simeon. Her career encompasses a fan-favorite performance in Mean Girls, leading turns in Mamma Mia! and Les Misérables, and triumphs in indie fare like Lovelace, Chloe, and First Reformed. In Mank, she finds a role that has changed her approach to the craft: "I can embody everything, embrace it all," she says.
She was born to play the part.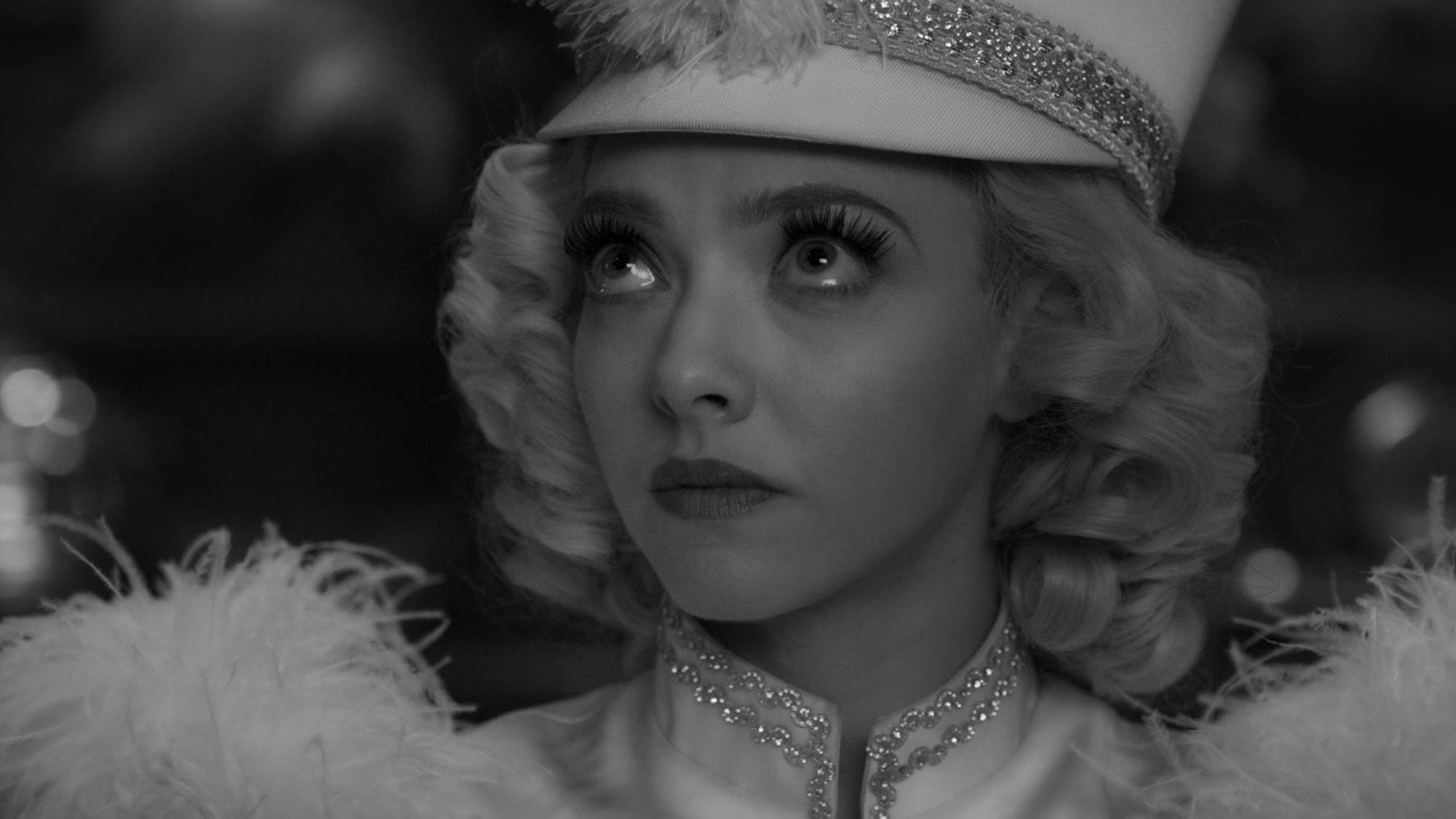 Queue's Krista Smith spoke to Seyfried for her podcast Present Company.
Krista Smith: I think what makes this film so strong is the relationship between Marion and Mank. Your chemistry with Gary Oldman is incredible.
Amanda Seyfried: Their relationship was written in a way that captured the best of both of them. Mank was truly so easy to be around and was so smart. He could make things much more interesting. Marion is the same: She's really clever, and she's very charismatic. She wants to see the best in people. You see them mix so beautifully in the script. You want to believe that's how their relationship was.
Gary, when he's on set, doesn't take himself that seriously. He's very prepared, but he can also play around, and that's the way I work. If I make a mistake, I don't get into my head. You can feel the connection that we have, and how much we love our characters, and the connection between Mank and Marion. It's all fused together.
How did you get into character as Marion? Where did you start?
AS: I started with terror inside of me, because she's Marion Davies. She's a glamorous movie star from the Golden Age, and she's someone my dad admired (he's just such a cinephile). There was a lot to live up to. I knew I needed to get as much information as possible — which was not that easy, surprisingly. She's done so many movies, but she is a mystery.
As an actor, you fuse your essence in with any character, but the first thing I had to do was find things that I related to, find things that were similar, find ways to fall in love with her — and that was really easy. The rest was just accent and trying to hear her voice in her movies and find the backstage version of her. At the end of the day, we were creating her based on an essence that I have and that she has. That was helped by long conversations with David.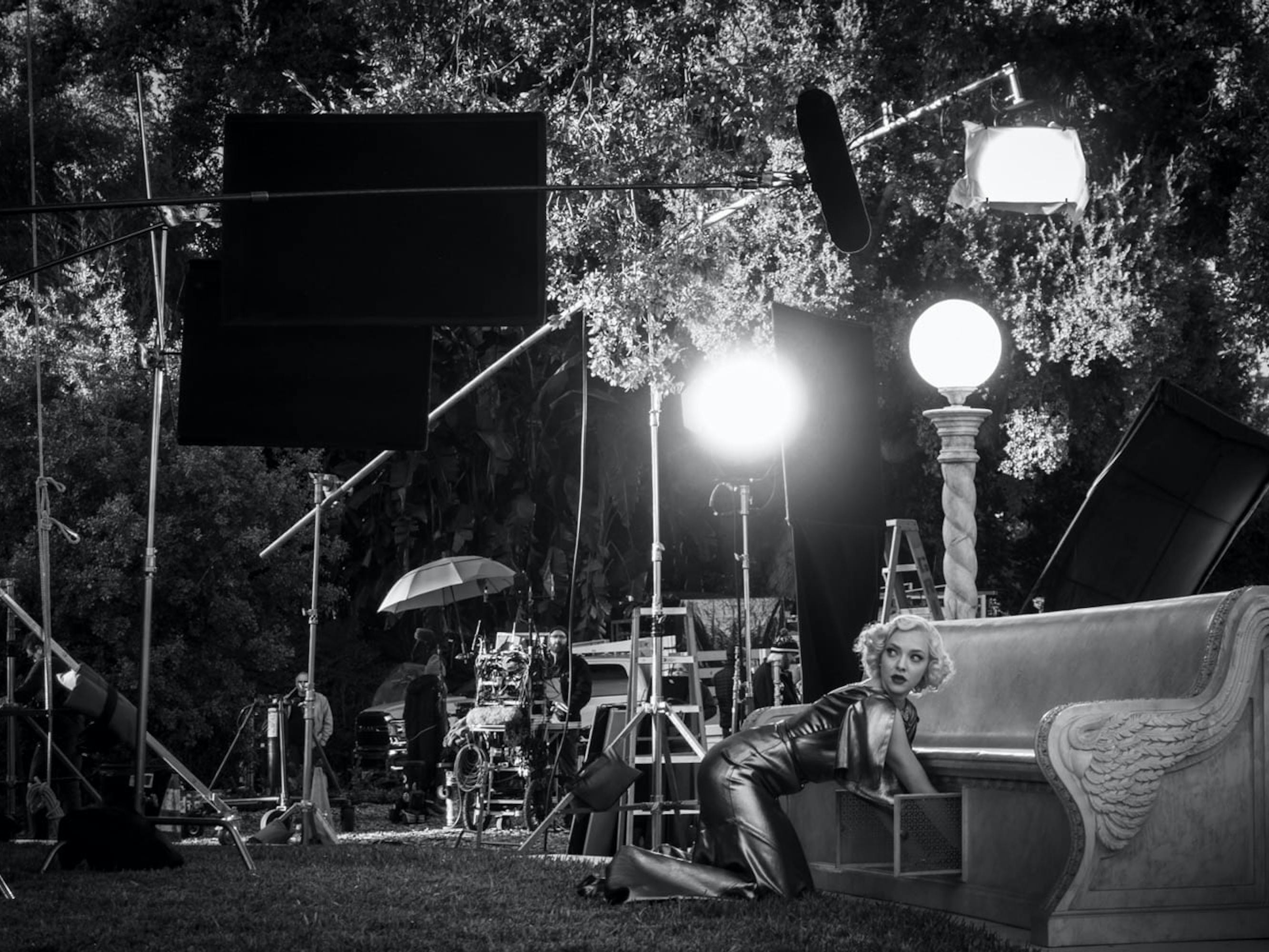 Fincher is famous for his relentless pursuit of excellence. There's nothing that is coincidence or happenstance. What was working with him like for you?
AS: Of course, I knew that he did a lot of takes. That's the thing everybody talks about. They don't talk about why often enough. I got to know why, and I never felt that we were doing too many. My impatience disappeared. There's a reason for everything.
To watch someone with such precision and such confidence in his vision makes you feel like you can do anything. I jumped into this warm pool, knowing that what we were making was going to be in some ways flawless, and that he was going to take care of me. I don't know if I've ever felt that way. Maybe I will never feel that way again. I certainly feel like I rose to the challenge, and I'm proud of that. You have to rise to the challenge to work with someone who knows exactly what he wants and has all the passion in the world. I'm so happy that I got that experience.
I've always wanted people to trust that I could perform, that I could play different roles. I just wanted to go from one extreme to the next.
Marion's so much smarter than she was given credit for. She was staggeringly beautiful, and people make that mistake all the time: the cliché of the dumb blonde. She was incredibly bright and emotionally very astute.
AS: The first role that anybody saw me as was Karen Smith [in Mean Girls]. It's one of my favorite experiences of all time, but of course people saw me as the ditzy blonde because of that. I got a lot of auditions to play ditzy blondes or big-boobed teenagers. I imagine it was difficult for Marion to play against that — the madcap comedian, the ditzy blonde. She was playing a lot of the same characters. People just assume that's who she was.
The costumes in this film are breathtaking. In one of the scenes at San Simeon, you have this gown that's unreal. Talk to me about wearing that and the wigs and whatnot.
AS: The first time I stepped into the entire costume with the hair and the makeup, everything was very specific. Down to which ring I was going to wear on which finger, what kind of purse I would have and what would be in it, the shoes — everything was meticulous. I was transformed. Stepping into that character every night, it took me that much further. It took me to 110 percent of Marion Davies.
The outfit that you're referring to, the dress, was a fabric that I had never even heard of. I don't even know what the name of it was. The way it would catch the light, it seemed like I was wearing an alien suit that was moving, in a way. It felt like it was a visual effect. Like mercury. I found out I was pregnant two months before I finished filming. I was so grateful that I had already shot those scenes, because that dress was just so tight. It wore me.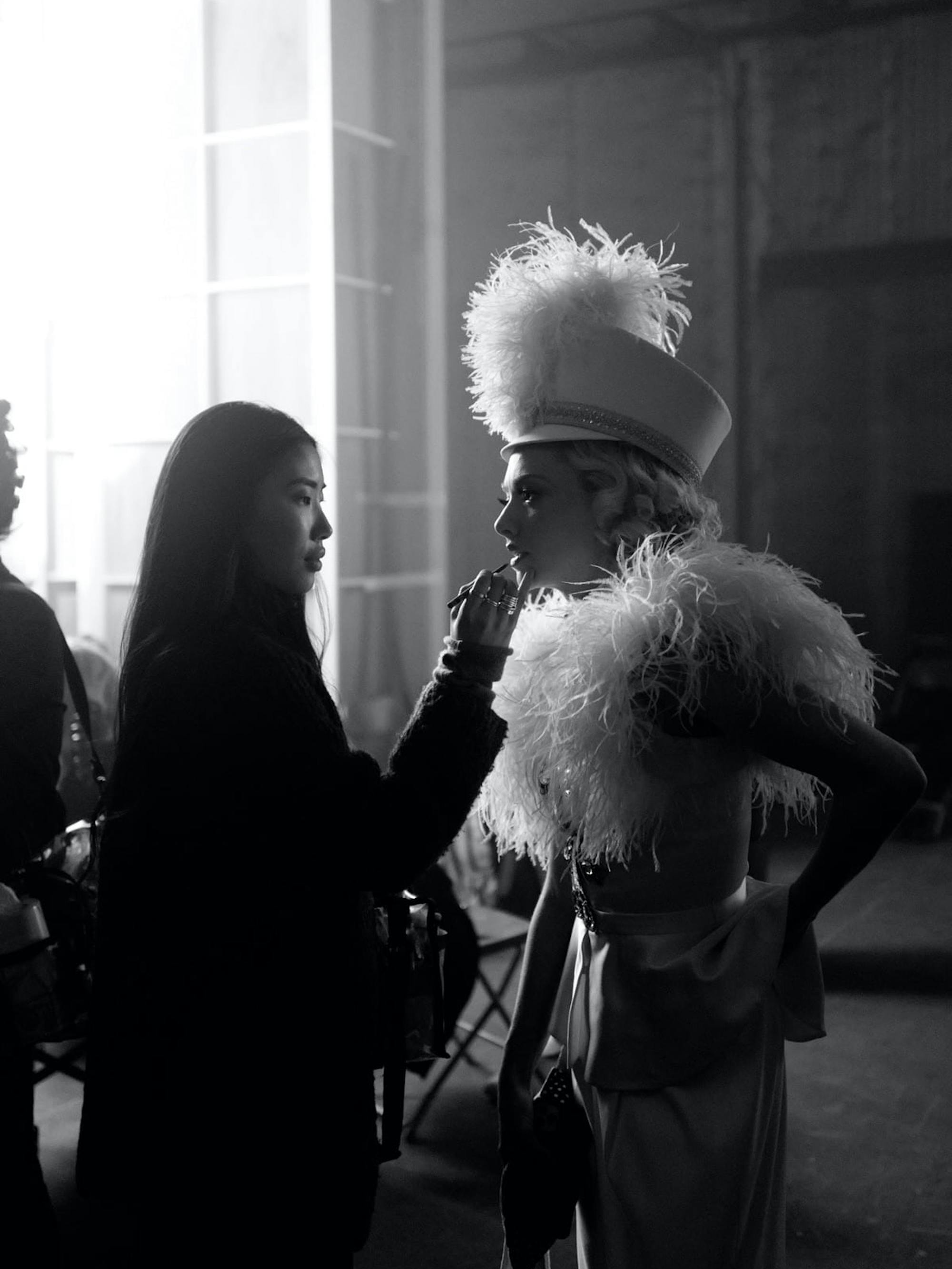 You grew up in Allentown, Pennsylvania, and you came out of the gate fast. You were modeling, and then before you knew it you were on a soap opera. What was that driving force when you were a teenager to act, to pursue a career in show business?
AS: I wanted to sing, first of all. Singing was a big goal for me. I had an Annie audition. Annie came back up in revival when I was 10 — so '96. From then on, I wanted to be a singer. I loved the way it made me feel. I loved listening to singers and watching concerts. That turned into: I want to be onstage. I want to perform in every way.
I started taking acting lessons more seriously and dropping the singing. I guess it was just having a lot of energy, needing to have an outlet, and knowing that I loved entertaining. Then things happen: You get a role and you're like, O.K., now I'm here. Then you don't get a role, and you're like, O.K., now I'm going to go to Fordham. Then you get Mean Girls and you're like, O.K., I'm going to drop out of Fordham, and I'm going to go to Toronto. It was just step-by-step scary, but exciting, really.
What was the part that made you feel like, O.K., I'm going to be able to make a living at this?
AS: I think it was when I was 18. I had just gotten to L.A., and I got Big Love and Veronica Mars in the same month. I was like, Wow, I've got two jobs. For the next six months, I'll be working. Hopefully I'll get a job after that, but right now this is my career and I can fully engage in this Hollywood thing. That felt really safe — for six months. Every time I would finish a movie, I thought, Well, this is it. I might never work again. I still feel that way sometimes.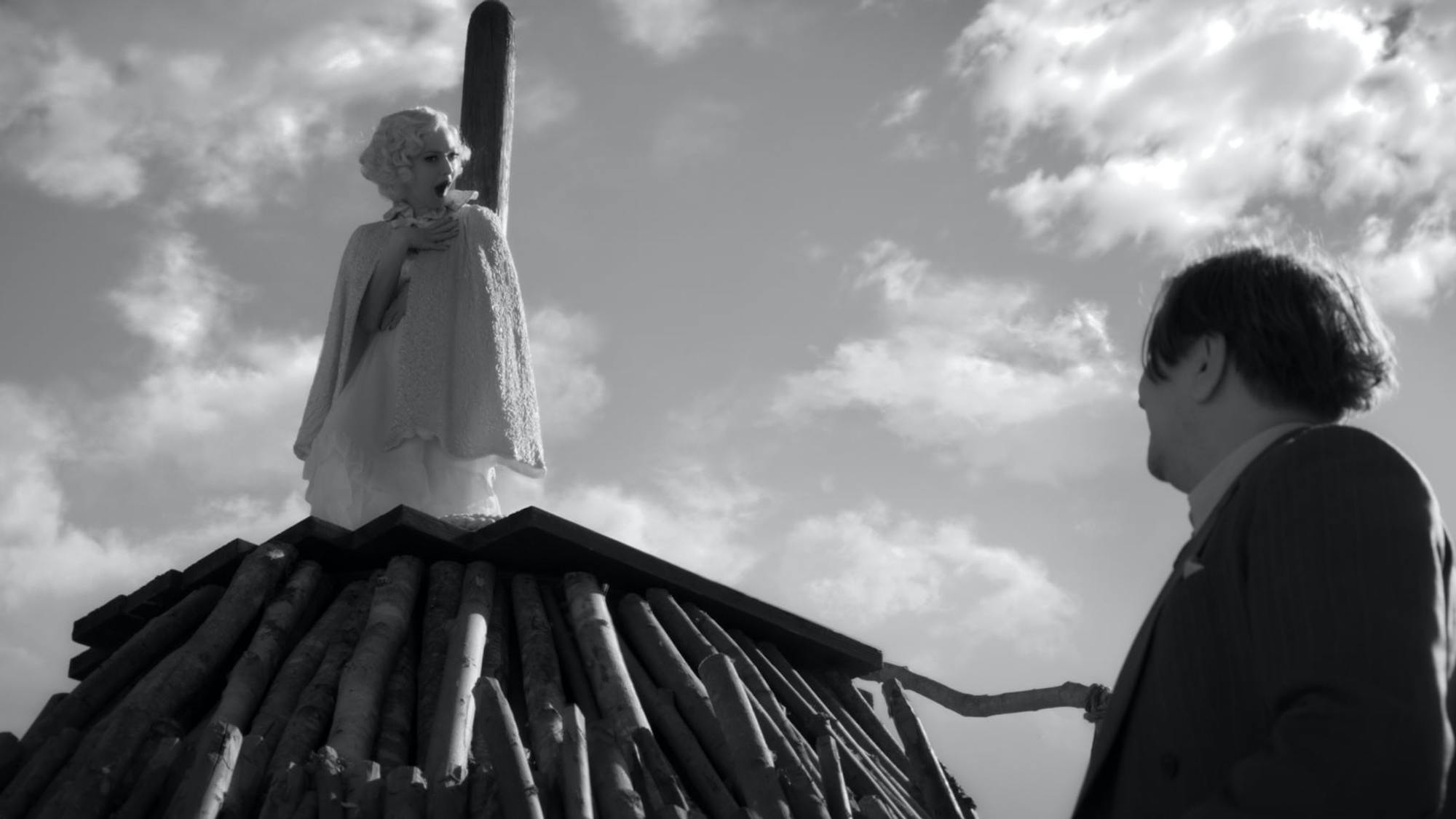 You have gotten to sing onscreen with Les Misérables, and to sing and dance with Meryl Streep in Mamma Mia! But you've also taken on some pretty daring indie roles.
AS: The diversity of my roles has been very intentional. Lovelace and Chloe, I did those movies for a lot of reasons, but I needed to break out of whatever people thought of me, especially in the industry. To be respected in the industry is, of course, important. I've always wanted that. I've always wanted people to trust that I could perform, that I could play different roles. I just wanted to go from one extreme to the next. I'd have to fight for a lot of roles, and that had nothing to do with keeping my career diverse, it was just: I need to play Cosette in this movie.
Do you like the fight?
AS: I love when someone's like, "I don't think you're right for it," and then I can reply, "I'm right for it. You will see." I don't know how many times I auditioned for Les Mis.I was told no before I even auditioned and I was like, "I'm going to make you want to choose me by the end of this." It worked. Perseverance really worked. I love auditioning. I love reading. I love the competition.
You chose to live out of the city. You're not near the industry on either coast. Why is that?
AS: I just need less noise in order to thrive emotionally. I think we all do, really. I'm close enough to a Starbucks. I always wanted animals, and I just love space. When you earn enough money to have what you've always wanted, it's just the first thing you do. Where's some land? How do I get some horses? I've already come to the realization that this is where I'm going to die. I mean, this house is way too small, but what am I going to do? It's paradise.