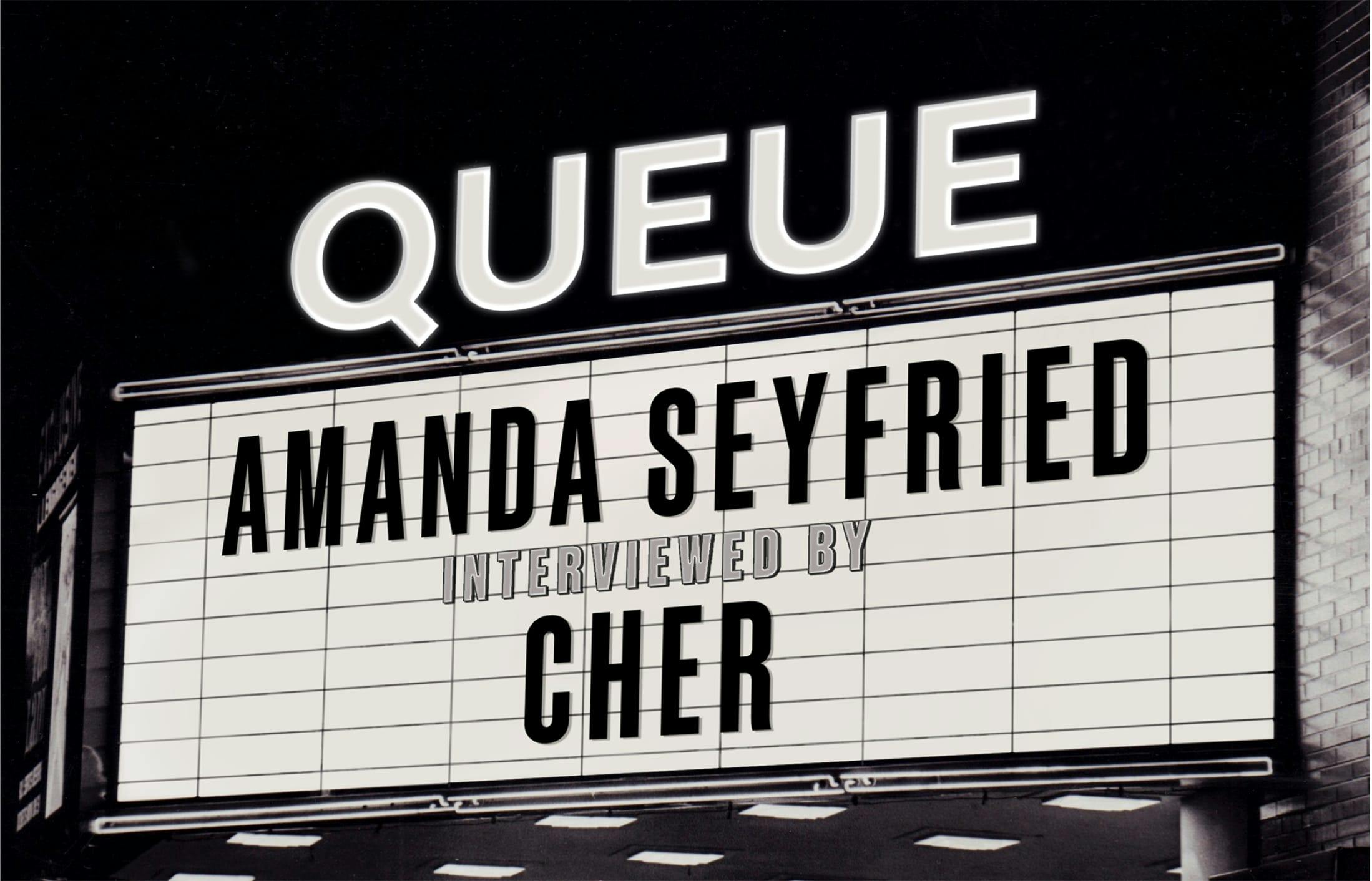 When Cher greets Amanda Seyfried, it feels like a family reunion. "It's your grandmother," the Goddess of Pop quips — a dry reference to their work together on the 2018 multigenerational musical movie Mamma Mia! Here We Go Again. The two women have reunited to discuss Seyfried's turn as Golden Age film star Marion Davies in David Fincher's black-and-white Hollywood drama Mank. Seyfried has earned a Best Supporting Actress nomination for the performance, and that means the next time she and Cher meet they might both have an Academy Award on the proverbial mantle.
Davies was a box-office sensation in her time, but remains in many ways an underappreciated comedic talent, her image reduced to a single defining relationship: She was the mistress of publishing tycoon William Randolph Hearst for 30-plus years. Mank portrays Davies's fast friendship with the screenwriter Herman J. Mankiewicz (Gary Oldman, also Oscar nominated), who wrote the first draft of what would become Orson Welles's Citizen Kane. Seyfried brings insistent vitality to the role, evincing Davies's quick wit, flair for fashion, and penchant for flouting conventions. You might say those are qualities her friend Cher can get behind.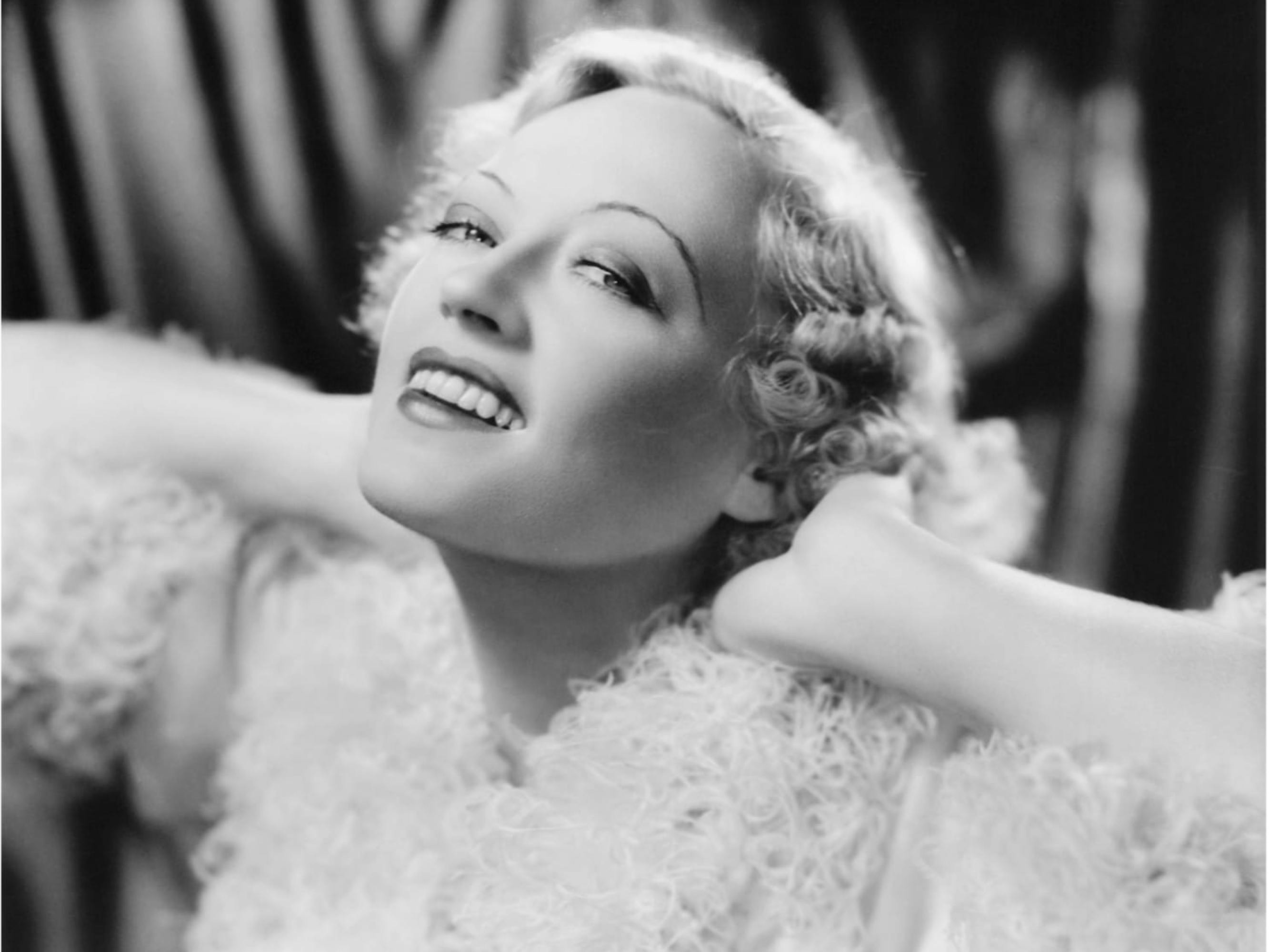 Photo by John Springer Collection / Corbis via Getty Images
Cher: I saw the movie, and I loved it. You were great as Marion.
Amanda Seyfried: Wait, did you know her?
C: I'm not that old, O.K.? I wasn't born until the 40s. Did I know who she was? Of course I knew who she was.
AS: I have to say something about Marion. The first three or four pictures I saw of her when I was getting into this, she looked like my aunt — the huge eyes, in a very specific shape. And she also has a very thin mouth. At first, I was like, I don't look like her, but I have to find her essence. That's the most important part when you're playing somebody.
C: You totally had that down. What hooked you on the script?
AS: David Fincher was interested in working with me. I don't expect things like that to happen, and I'm a big fan of his work. I've seen every movie that he's ever done.
C: What kind of research did you do?
AS: Watching Marion's movies was all I had. It was the only footage I had of her. There was nothing backstage, no interviews. Fortunately with this, it was all on the page. [When you're playing a real person] you're dissecting what you can find in their lives, and trying to make sense of it and trying to portray them. But also, if you have a good script and you know what story the director wants to tell, then those are the parameters.
The barometer for me is, if it's something that scares the hell out of me, it's going to be something I walk away from feeling like I've made a meal out of it.
C: The director of photography was amazing. [The cinematography] reminded me of Citizen Kane.
AS: That's what David Fincher wanted. I was doing a Q and A with David and Erik Messerschmidt, who was the director of photography, and they were talking about the differences between Mank and Citizen Kane, and that Citizen Kane was so cavernous and you felt like there was a spotlight in the middle of the room. For Mank, we were in the real world in a lot of ways. I'd never done a black-and-white movie. My dad has projectors and nitrate films — he still has them everywhere in the basement — so I grew up watching them. It was a projector and a big white screen. The first movie I really glommed onto was Nosferatu. It was such a great way of experiencing that time as a 10-year-old in the 90s.
C: You got a chance [with this part] to really have something you could sink your teeth into.
AS: Yeah. The barometer for me is, if it's something that scares the hell out of me, it's going to be something I walk away from feeling like I've made a meal out of it. I learned a lot, and it changed me slightly for the better. Do we take all our roles with us? Maybe. I do.
C: I can recall all of mine. I can bring them to mind immediately. I always turn everything down. But I didn't turn down Mamma Mia. I'm so happy that I did it. I think I could have done a better job of the acting, but I did a really good job of the singing. And I enjoyed the parts with you. I enjoyed the parts with everybody, but I still thought I could have been better. Do you think that sometimes? Do you think, I could have been better?
AS: Of course, of course.
C: I don't watch my movies. I like some of them, but I don't watch them. I hate the way I sound. I hate my talking voice.
AS: Too bad! I love your talking voice!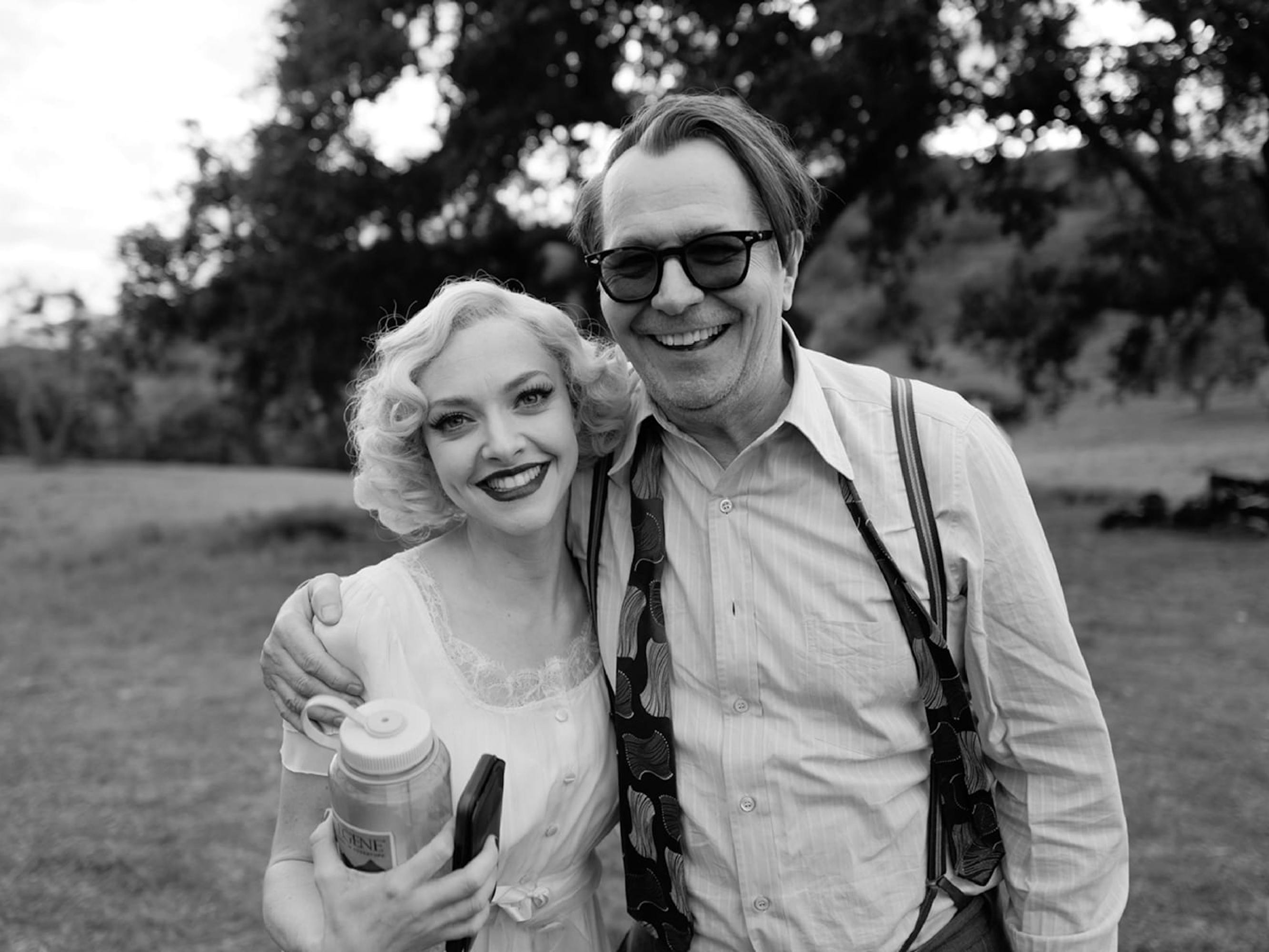 Photo by Gisele Schmidt-Oldman
C: O.K., you enjoy it. Well, I want to tell you I'm really proud of you. You were toe-to-toe with Gary Oldman. Babe, you held your own.
AS: Thanks. Gary and I worked together before. It does go a long way when you're familiar with somebody.
C: You were still toe-to-toe with your acting. When you're acting really well, you don't remember anything after "Action." It just starts, and then someone says "Cut."
AS: That's the thing about working with somebody like Gary, who is so there. The fact that I knew him meant that I had a better chance of being present — because I wasn't as scared. I did feel like I was meeting him halfway with this movie. But then again, David Fincher doesn't give you an opportunity to walk away without having gotten it. Would you work with David Fincher?
C: In a heartbeat.
AS: I think there's nobody that rises to the occasion in the way he does. This is why you have to continue making movies. I wish you'd been on that set.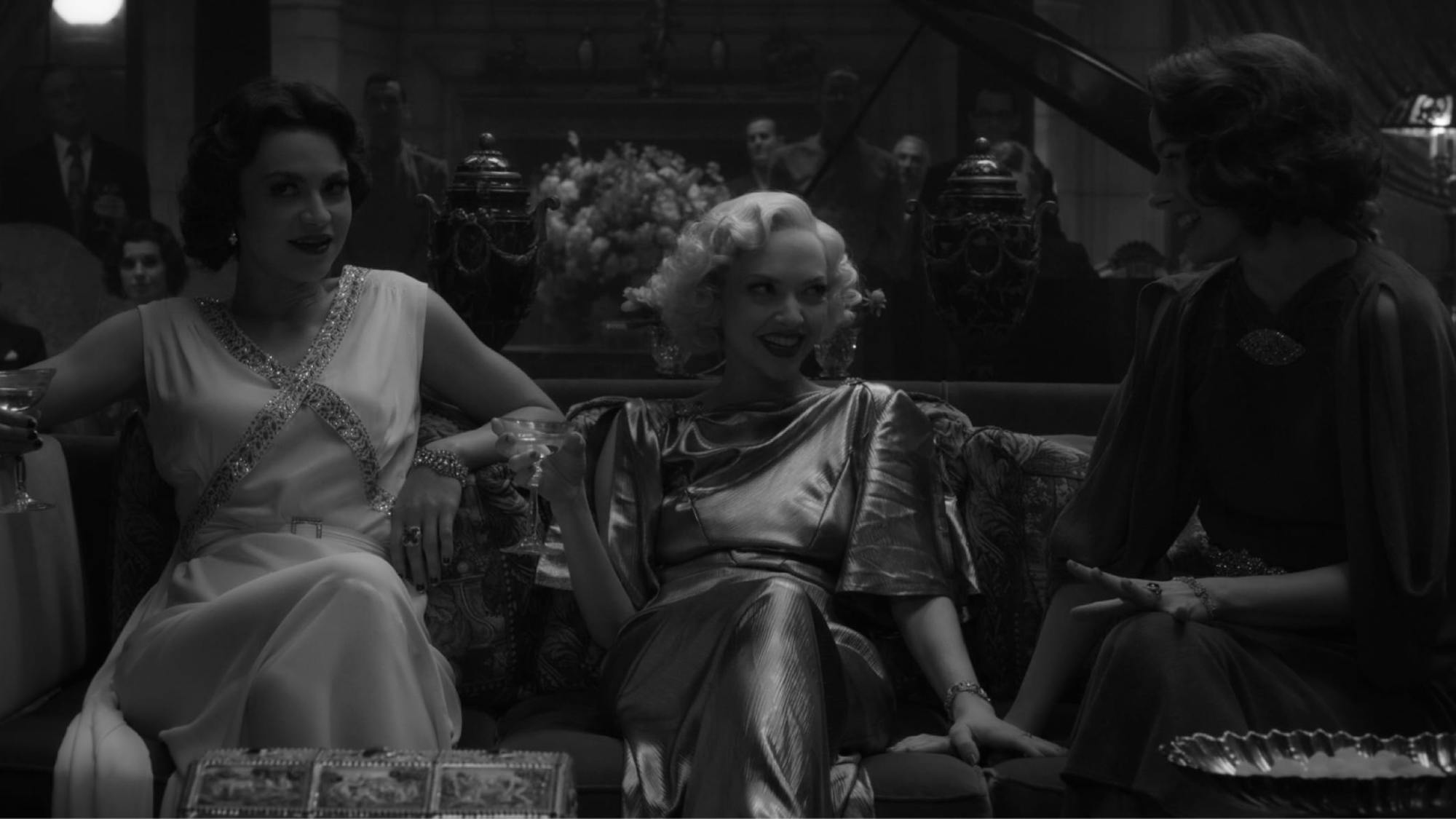 Image courtesy of Netflix
C: I wish I had been, too. I have been to [Hearst's estate] San Simeon. I wore Hearst's bedroom slippers. The people who gave me a tour — it was just me — they let me go inside his closet and get inside his bedroom slippers. I opened his cabinet, and I was like, Whoa, dude, Cher.
AS: His bedroom slippers were still there?
C: They had things set up. Did you not wander around?
AS: I've never been inside. I've only seen pictures of it.
C: Oh! Was that a set?
AS: That's what I mean! It was a set. We were in San Simeon, and it was as authentic as it could possibly be without being real. I couldn't believe that I was in a movie that had that much attention paid to all that detail. This movie, it was a once-in-a-lifetime opportunity. It was like being in a movie in the 30s. I felt like I was in the 30s.
C: So did I. And the accent, I really do have to tell you, it was fabulous.
AS: I grew up around New Yorkers, so it wasn't as hard as an Irish accent, say.
I wore Hearst's bedroom slippers.
C: Your characterization of her was so good that [audiences] could get who she was, how capable she was, immediately. I didn't know that she and Mank were friends, though, bosom buddies.
AS: They were the people that went off to get drunk. They were both very intense alcoholics. That was one of the things that connected them. Also there was no bullshit. I love that that's how they connected. Because there was so much bullshit going on.
C: Hearst was just a bastard. He wouldn't stop at anything.
AS: Right. I'm surprised Marion was so loyal to him. I think that that aspect of her life, it's confusing, it's perplexing, but there's something really beautiful about the fact that she was by his side for so long — until he died, of course. And then she married, weeks later, somebody else. I would love to have a conversation with her one day, but I can't.
C: She said the things she was thinking out loud.
AS: There was no façade. I like that, too, about her. She was allergic to bullshit. She was able to tolerate it in order to survive. When she saw somebody like Mank, who also was allergic to bullshit, she flourished.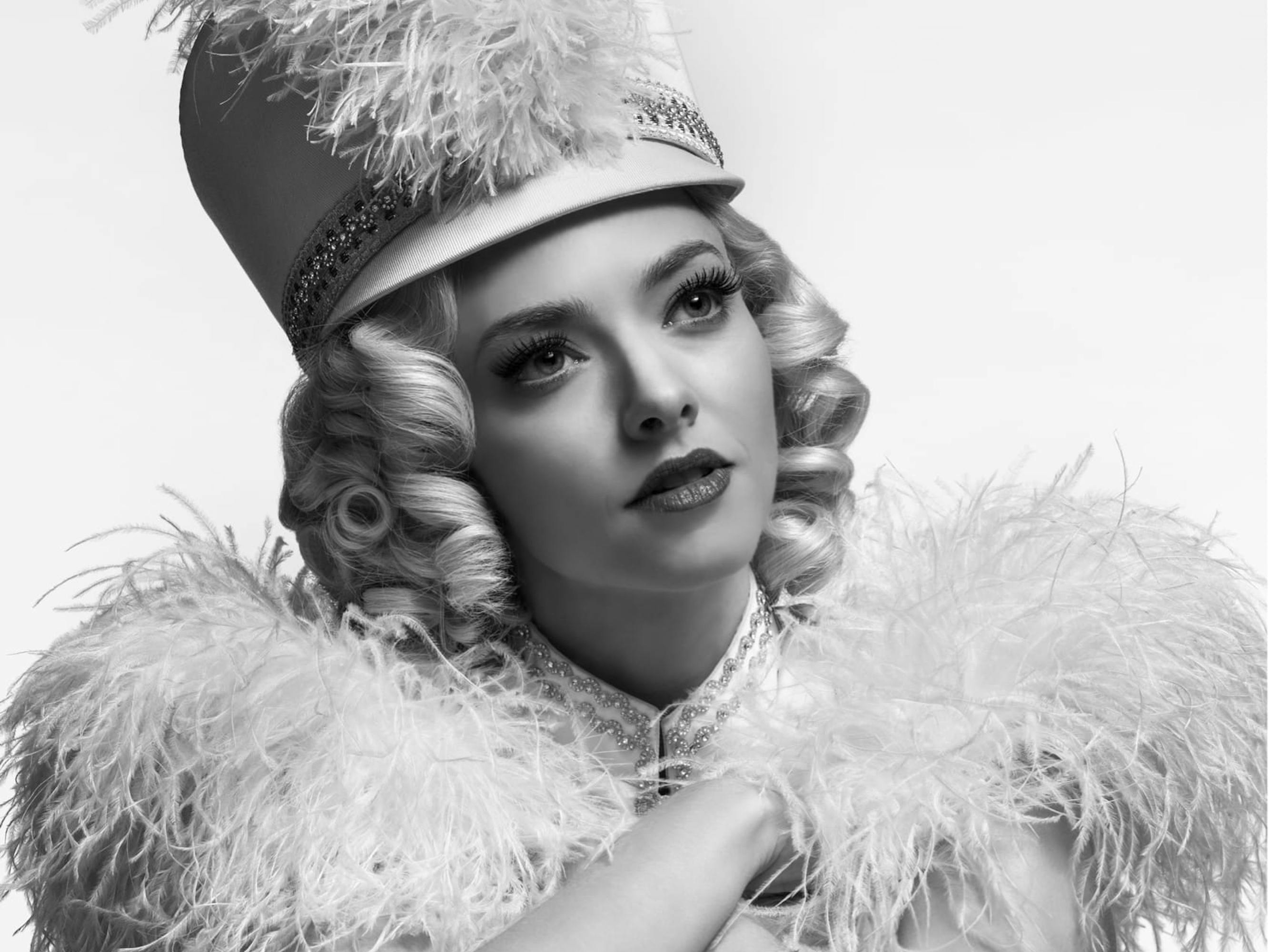 Opening image source photo by Vincent Cantone via Getty Images