A seven-decade love story plays out in Chris Bolan's emotional documentary A Secret Love.
When 22-year-old athlete Terry Donahue first met 18-year-old Pat Henschel on a Sunday morning in 1947, she was taking a break from playing in the All-American Girls Professional Baseball League. The two quickly became inseparable, and Pat traveled with Terry, following her baseball career. Eventually, the Canadian-born duo relocated to the suburbs of Chicago, and lived there together for nearly six decades. Through all those years, they were best friends, but it was only in the last decade of Terry's life that they finally revealed to their families that they were also romantic partners.
Now, their remarkable relationship is the subject of the documentary A Secret Love, directed by Terry's great-nephew Chris Bolan. The film looks back at Terry and Pat's many decades as a couple, and chronicles their departure from Chicago to Alberta, Canada, where they spent their final years together. Bolan captures extraordinary footage of the pair's 2015 wedding, which took place on Terry's 90th birthday. She died from Parkinson's disease a few years later.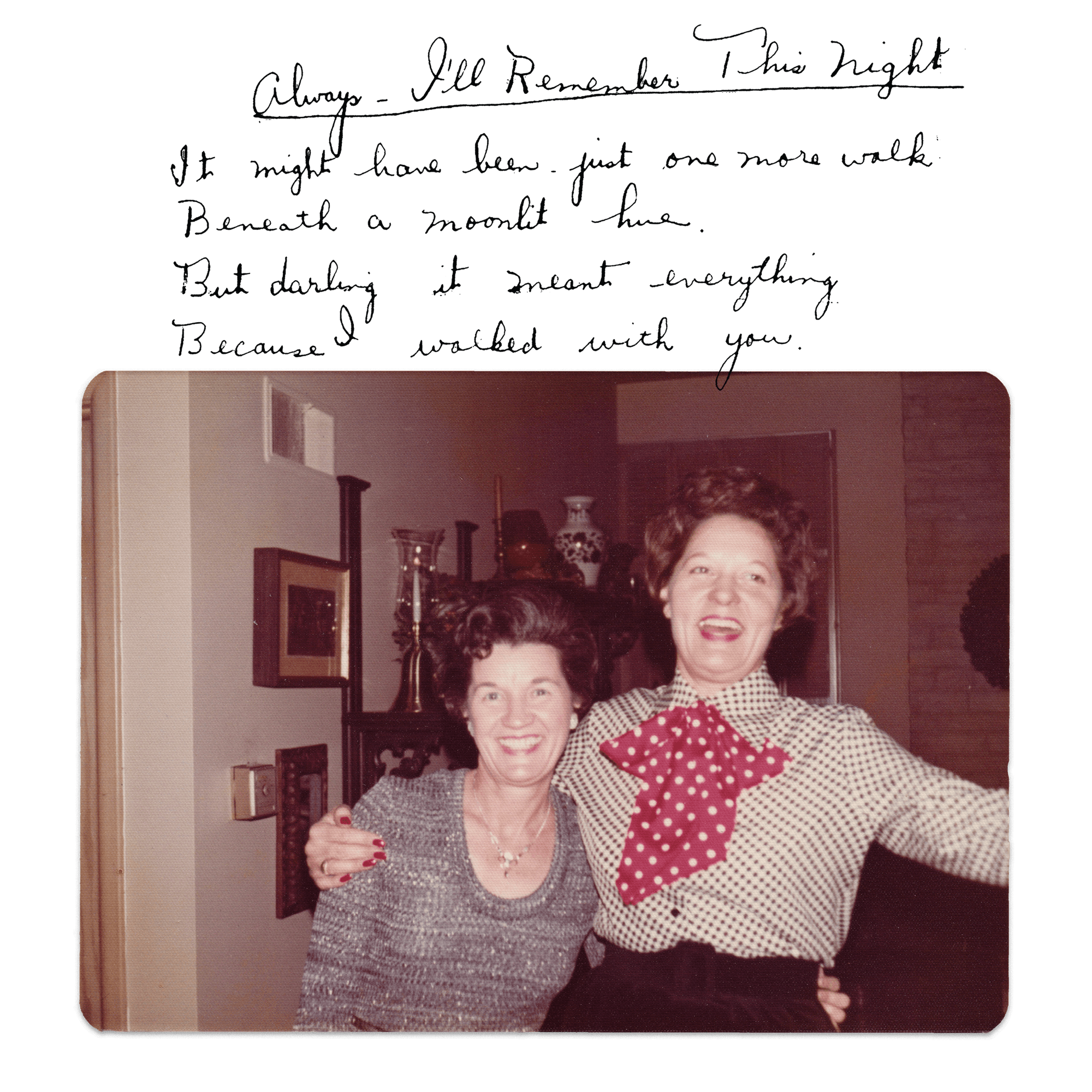 "Pat and Terry are living pieces of American history," says A Secret Love producer Alexa L. Fogel. "But still, there's a simplicity to their day-to-day lives, a pureness. What's remarkable about them is also what's so unremarkable. There's the scope of them having been together for such a long time, but the movie shows that you can have a long and loving relationship whatever your sexual orientation. That can feel elusive to people."
Pat and Terry documented their love in a trove of touching letters, which were rediscovered while Bolan was helping them pack up for Canada. They had torn the signatures from the bottom of every page, fearing what could happen if the true nature of their relationship were ever discovered. (Illinois didn't decriminalize homosexuality until 1961, becoming the first state in the U.S. to do so.)
They had torn the signatures from the bottom of every page . . .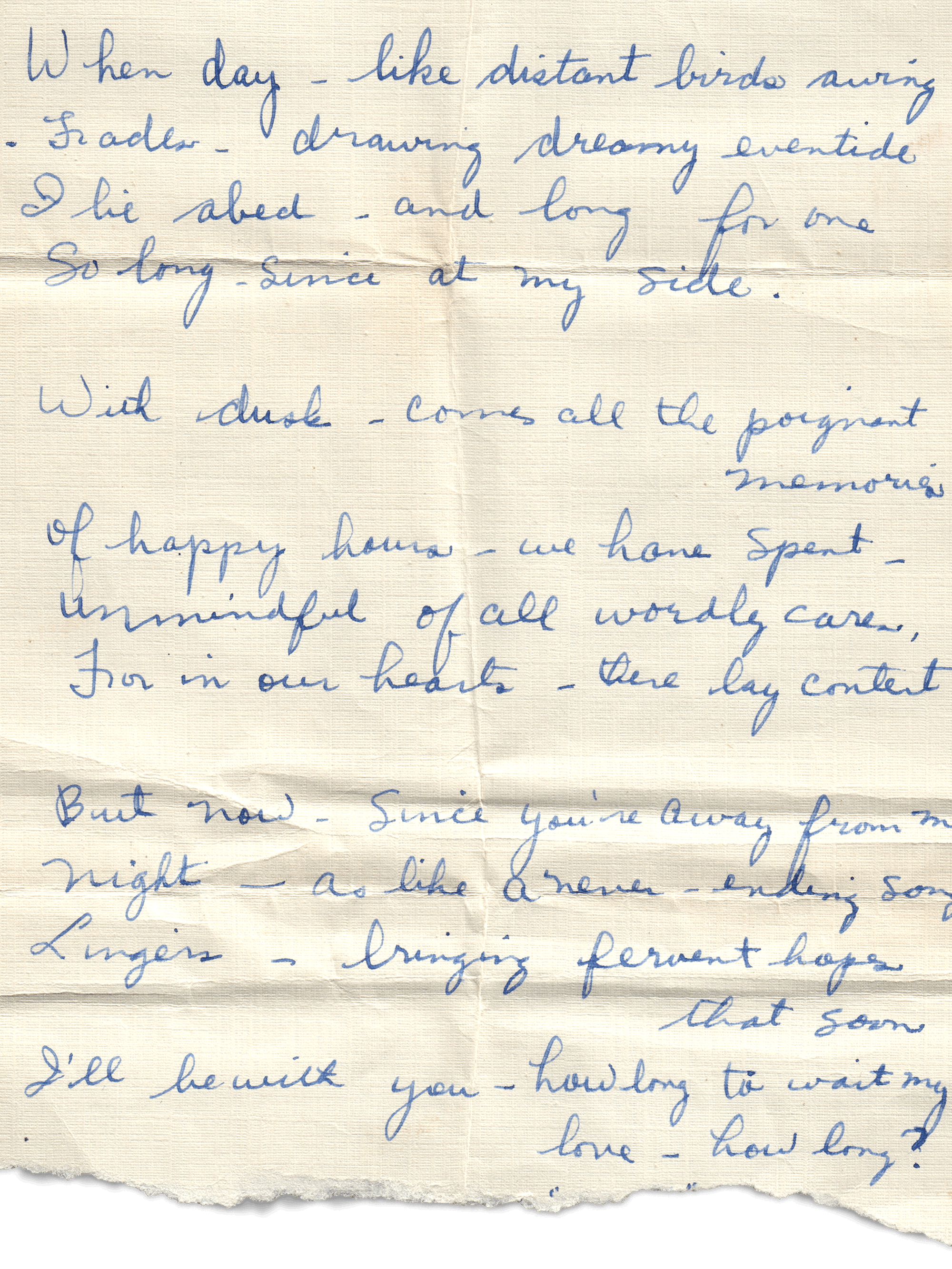 "The assumption is that if anyone found the letters, Pat and Terry could be in danger of being arrested or deported," Fogel says. "It's so stark and scary to think about having these huge, beautiful emotions and then having to hide them, but it's absolutely part of this great love story."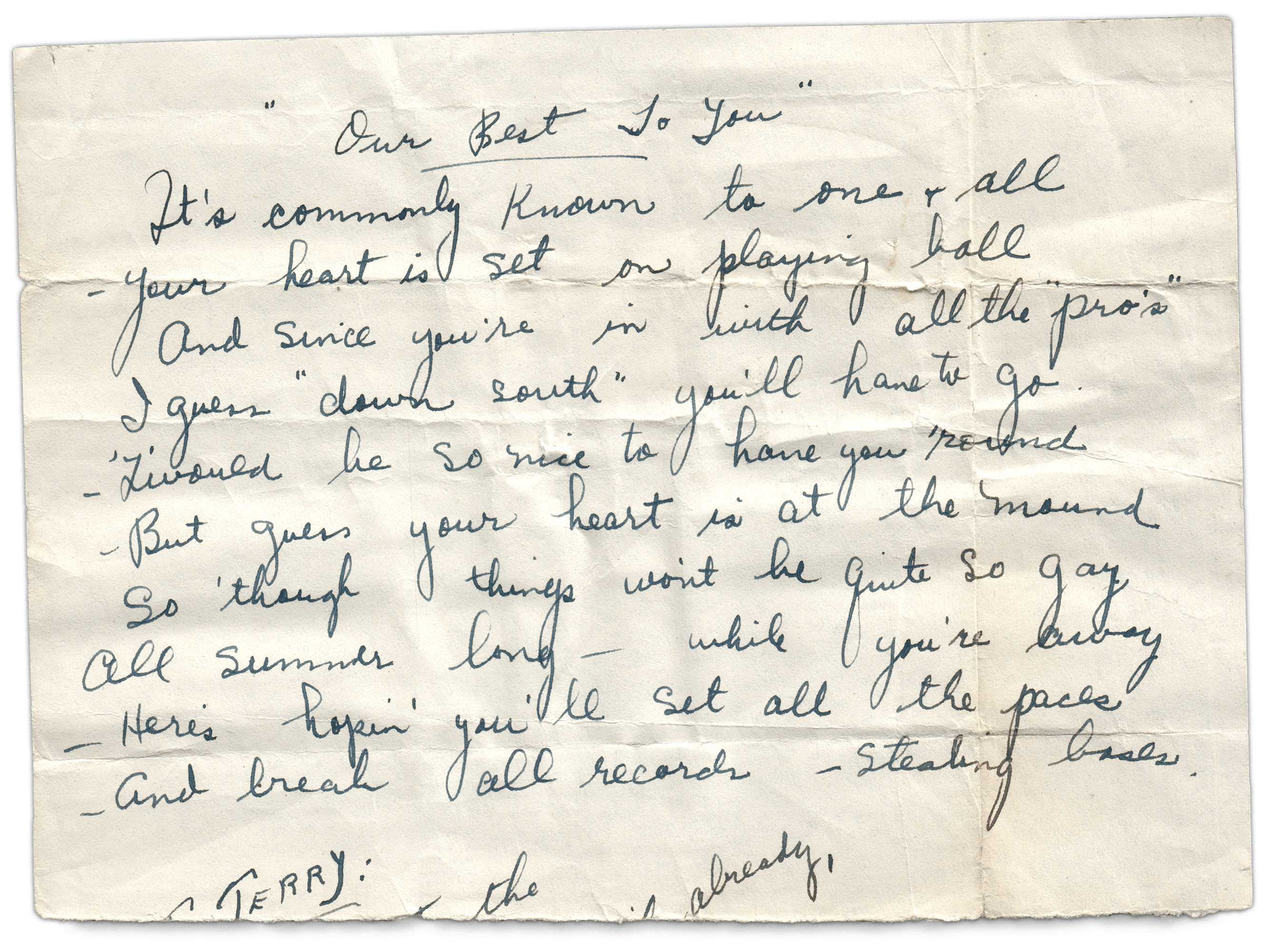 Here, for the first time, are clear reproductions of some of those handwritten letters. They are undated. Many are in rhyming poetry; others are in more direct prose. Some of the letters have a rather comedic bent. In "Our Best to You," Pat bids Terry a brief farewell before Terry leaves for summer baseball season: "'Twould be so nice to have you 'round / But guess your heart is at the mound / So though things won't be quite so gay / All summer long — while you're away / Here's hopin' you'll set all the paces / And break all records — stealing bases."
In the more serious missives, Terry and Pat express their deep love for one another: "I never dreamed that I could know / The happiness I feel / A glowing, inner gladness / Because our love is real," goes the letter that begins "Two years ago to-night . . ."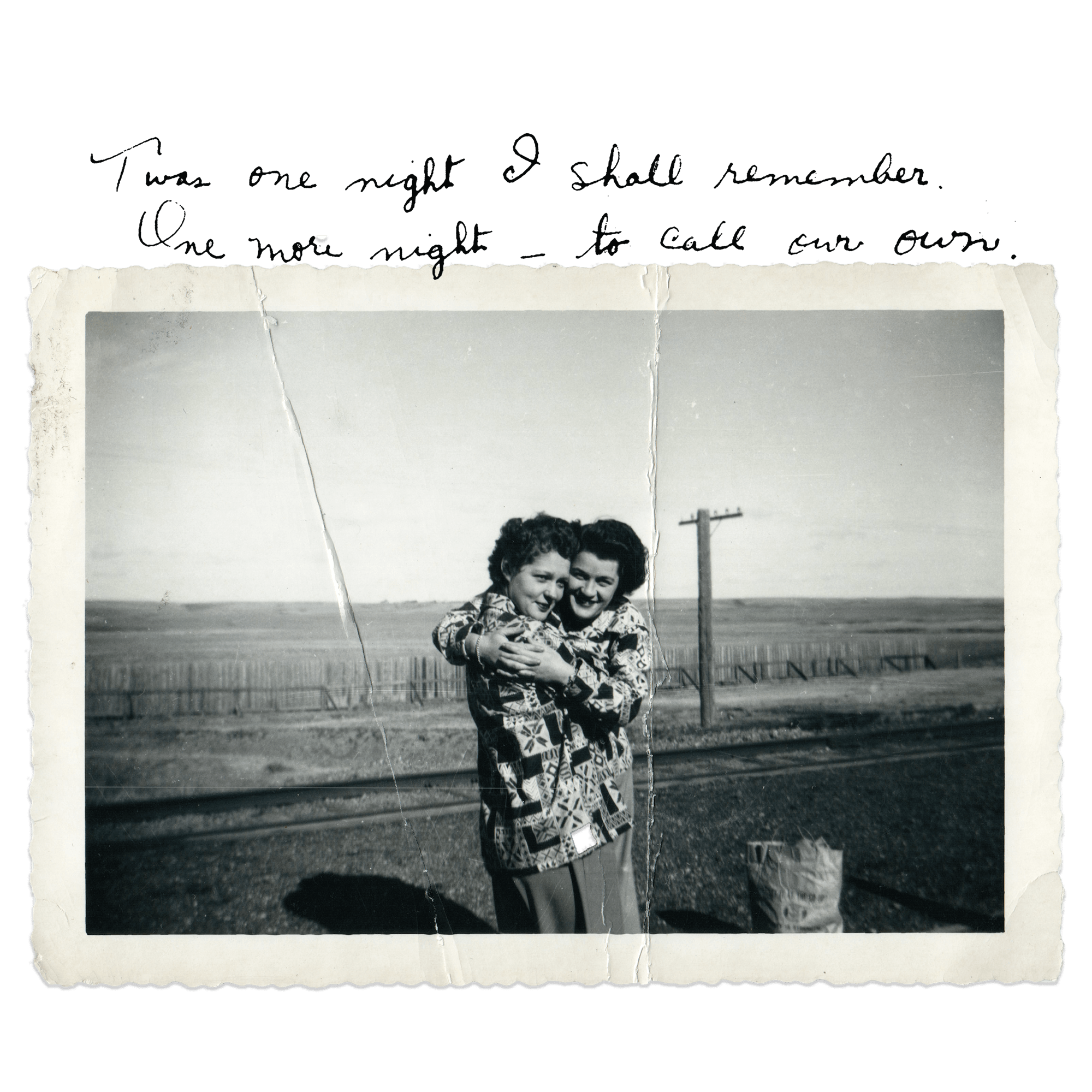 A poem entitled "To Tell the Truth" perhaps encapsulates the aspirations of any great love, secret or not: "You are my inspiration and / The most important part of everything that means a thing / I love you and I dream of you / Each moment of the day . . . You are the everlasting goal / Of all I want to be / And if you want to know the truth / You mean the world to me."