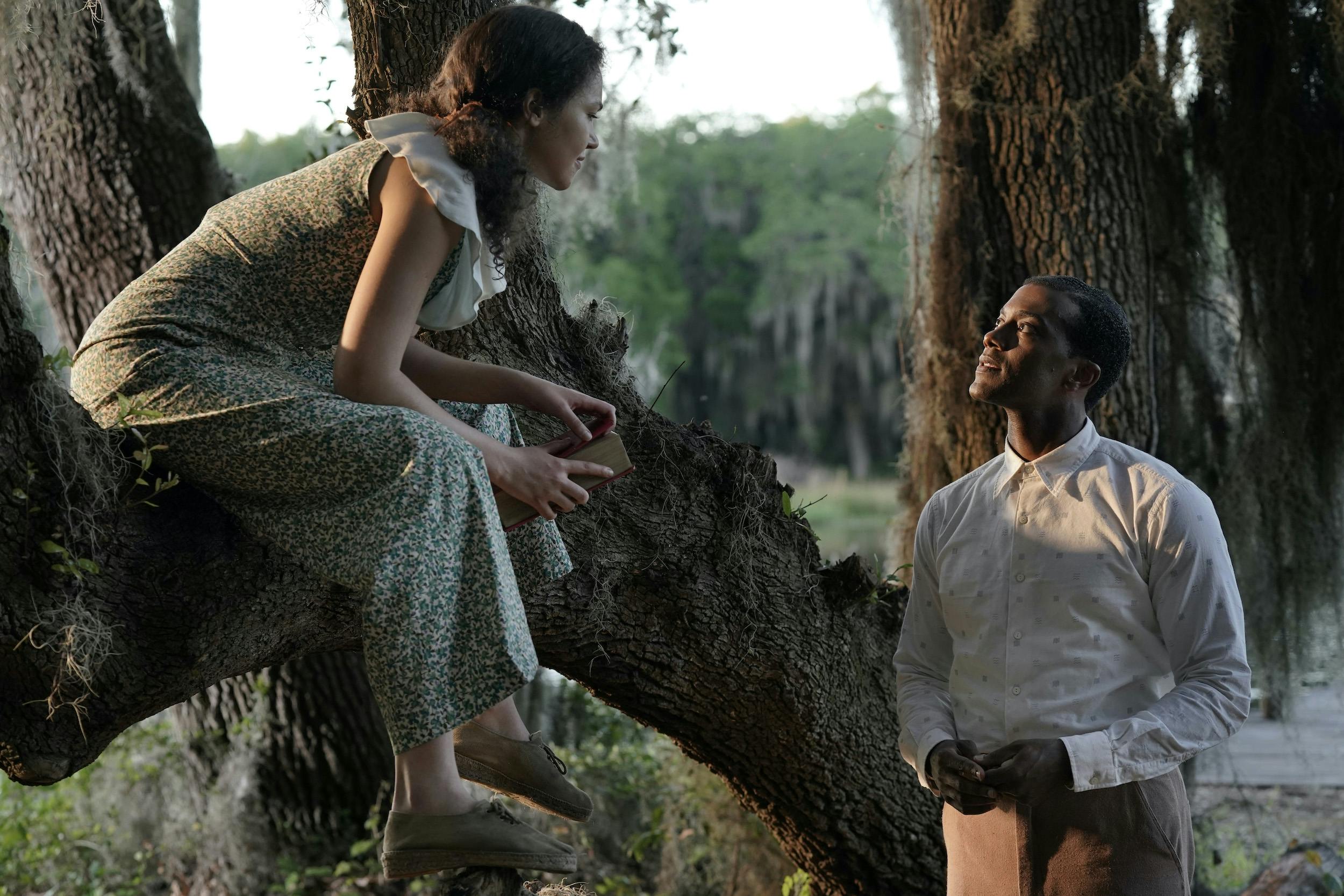 Tyler Perry's latest drama delves into the souls and sounds of the segregated South.
Twenty-seven years ago, back when Tyler Perry was a twentysomething playwright struggling to break into the entertainment industry, he decided to sneak into a performance of August Wilson's Seven Guitars. At the time, Perry was still reeling from the disappointing run of his first production, I Know I've Been Changed, which had opened just three years prior to empty seats and dwindling ticket sales. But he remained committed to his belief in the material and had worked tirelessly to raise money and support for the show.

After listening to Wilson's words as an audience member, Perry met up with the Pulitzer Prize-winner at the show's afterparty. "I told him what I wanted to do — all my dreams and hopes — he was very encouraging," Perry recalls of his encounter with the esteemed Wilson. Inspired, Perry began writing his first screenplay, A Jazzman's Blues, a decades-spanning story centering on a talented singer born in the Jim Crow South. He imagined the lead roles might be played by some of the greatest talents to grace the screen: Halle Berry, Cicely Tyson, Diana Ross, and Ben Kingsley. 
Yet even as Perry built an über successful entertainment empire — writing more than a dozen plays, creating 2,000 hours of television and over 20 movies, and even founding Atlanta's Tyler Perry Studios — he waited to undertake his early labor of love. "I was always waiting for the right time, the right partner, and the right opportunity," Perry says. After having amassed a wealth of big-screen experience, he finally felt he could do justice to the poignant narrative, which unravels 40 years of deceit, forbidden love, and family secrets against a backdrop of juke joint blues. "Everything I've done over the years prepared me to be able to tell this story," Perry says. "I needed to have the experience, the time, and the understanding."

The twentieth-century drama opens in small-town Georgia, where Bayou, the youngest son of a poor but musically gifted family, falls for a shy neighbor harboring a terrible secret. Although circumstances conspire to keep them apart, Bayou's passion for his beloved remains undimmed, and after finding success as a nightclub performer in Chicago, he naively hopes they might rekindle their romance. But a trip back to his hometown for a special concert is fraught with more danger than Bayou can possibly imagine.